Love's in the air, and Valentine's Day is just around the corner. It's a perfect time to show your special person, or even yourself, some extra beauty appreciation. Whether you're searching for a heartfelt present for your partner or a fabulous treat for your makeup-obsessed friend, we've got you covered with our curated list of the best makeup gifts to give this Valentine's Day.
Get ready to dive into a world of irresistible lipsticks, mesmerizing eyeshadow palettes, and luxurious beauty tools that make hearts skip a beat. We've scoured the beauty industry to bring you the most coveted and high-quality makeup products that are sure to make your Valentine's Day celebration truly unforgettable.
Table of Contents
From romantic reds to dreamy pinks, our selection of makeup gifts has something for everyone. Whether you're aiming for a classic, elegant look or a bold, daring statement, these products will help you create stunning makeup looks that will leave a lasting impression. So, let the beauty exploration begin, and prepare to indulge in a world of love, passion, and all things makeup on this enchanting Valentine's Day.
---
List of The Best Makeup Gifts to Give this Valentine's Day
Sol de Janeiro Bum Bum Firmeza Body Oil
Building on the triumph of their iconic firming Bum Bum Cream, this product takes moisturization to the next level with its quick-absorbing formula that leaves your skin beautifully glowing. And don't worry; it boasts the same addictive gourmand fragrance that has garnered a loyal following—a delectable blend of salted caramel, pistachio, and vanilla.
Prepare to indulge in a luxurious experience as you pamper your skin with this heavenly moisturizer. Its nourishing properties and irresistible scent will make you fall in love with your skincare routine again. So, get ready to embrace ultimate hydration and indulge your senses with this must-have product.
---
Dyson Airwrap Styling System
Indeed, the price tag attached to this cutting-edge hot tool may raise some eyebrows, but let me assure you, it is absolutely worth every penny. Prepare to be blown away by its impressive array of technological features, including a digital motor, intelligent heat control, and an innovative air vacuum system that effortlessly wraps your hair around the tool. Not only does it offer versatility, but it also eliminates the need for multiple hot tools in your arsenal.
Say goodbye to the days of struggling to achieve that perfect blowout or enviable waves. This powerhouse tool will revolutionize your styling routine, even if you're not a seasoned DIY-er. With its remarkable capabilities, it effortlessly creates sleek and smooth looks or adds luscious volume and bounces to your tresses.
---
ReFa ReFa HEART BRUSH (Rose Gold)
Get ready to fall head over heels for this incredible brush that effortlessly detangles your hair and leaves it looking beautifully glossy. Thanks to its patented bristles, you can say goodbye to the stress of brushing and hello to effortlessly shiny locks.
And remember the adorable heart-shaped carrying case that makes it the perfect gift for Valentine's Day. Toss it in your purse, and you'll have on-the-go styling at your fingertips wherever you may be. Take advantage of this adorable and practical accessory that will have your hair looking fabulous in no time!
---
Charlotte Tilbury Matte Revolution Lipstick
Be amazed because we have found the ultimate nude lipstick that will leave you speechless. This shade of nude-y pink is unparalleled, with its impeccable combination of warm and cool undertones that flawlessly complements every complexion.
With a simple swipe, get ready to pucker up and impress your Valentine with a luscious lip color that will leave them wanting more. Trust us, you won't find a better nude lipstick out there. So embrace the power of this incredible shade, and get ready for some serious smooching action this Valentine's Day.
---
Westman Atelier Squeaky & Cheeky Duo
Get ready to add a natural and vibrant touch to your Valentine's Day look and beyond with this adorable duo. Designed with both cool and warm tones, this set offers the perfect balance of colors to give you a fresh and radiant appearance. Inside, you'll discover a sheer and cushiony lip tint that will leave your lips luscious and kissable.
Not only that, but there's also a soft flush of color that can be effortlessly applied to your cheeks and lips, allowing you to achieve a cohesive and harmonious makeup look. Take advantage of this mini gift set that will bring joy to your beauty routine this winter season and beyond.
---
BUXOM Cosmetics Full-On Plumping Lip Polish Gloss
Get ready to enhance your pout and make it irresistibly kissable with this amazing lip plumper. This formula is a game-changer, gliding on smoothly without any sticky or tacky feeling that often accompanies other lip plumpers and glosses.
You'll love how comfortable it feels on your lips while still delivering the desired plumping effect. Not only that, but it's also versatile. Wear it on its own for a natural and glossy look, or layer it with your favorite lipstick for a more vibrant and pigmented finish.
The buildable color allows you to go from a sheer hint of tint to a deep and rich hue with just a couple of layers. And here's the best part: instead of chunky glitter, this formula incorporates micro-particles that provide a beautiful shine and a subtle touch of sparkle, ensuring your lips look luscious and glamorous without going overboard.
---
Maison Francis Kurkdjian Baccarat Rouge 540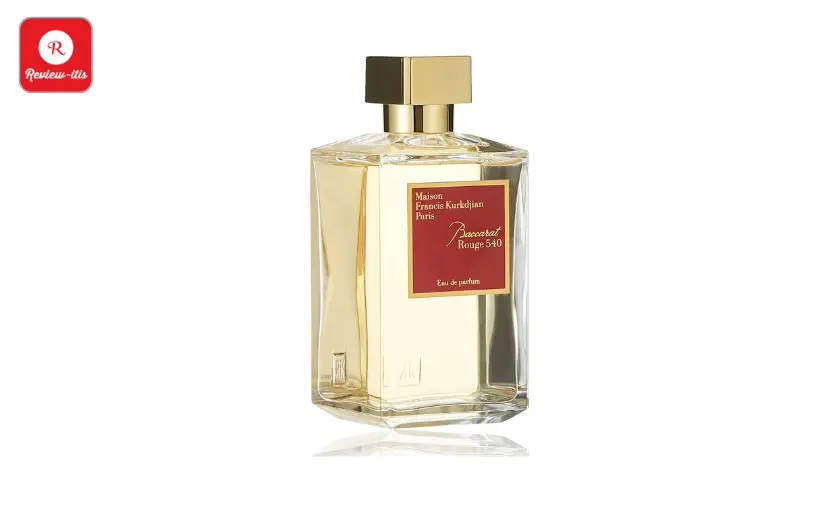 Experience the olfactory sensation that has taken the perfume world by storm. The hype surrounding this fragrance, as seen through the #purfumetok trend, is more than justified. Yes, the price tag may seem steep, but trust us when we say it's worth every penny.
Prepare to be enveloped in a warm, woodsy aroma with just a hint of sweetness. The combination of jasmine, ambergris, saffron, and cedar creates a mesmerizing symphony of scents that is so expertly blended it's difficult to pinpoint any individual note. The result is a dynamic fragrance that effortlessly captivates your senses.
With this perfume, a little goes a long way, allowing you to spritz less per application while still enjoying its enchanting presence throughout the day. When it comes to gift-giving, presenting this golden bottle is an act of pure indulgence. The recipient will feel adored and cherished, knowing you've chosen a scent that embodies luxury and sophistication.
---
Kristin Ess Evil Eye Clip
What sets this accessory apart is not just its exquisite design but also its affordability. Coming in at under $10, this piece is a steal considering its high-quality look and feel. The antique finishing further enhances its luxurious appearance, giving the impression of a much more expensive accessory.
But it's not all about aesthetics; this hair clip also offers functionality. Its versatility allows it to securely hold and adorn any hair type, ensuring that your S.O.'s hairstyle stays in place throughout the day. This crystal-encrusted clip will be the perfect finishing touch, whether they're going for an elegant updo or a chic half-up look.
---
SUTRA Beauty IR2 Infrared 1 ½" Flat Iron
Transform your hair into a silky masterpiece with this excellent straightener that combines speed and gentleness like a true pro. With its quick heat-up feature, you won't have to wait long to achieve that perfect hairstyle. But here's the best part: this straightener doesn't sacrifice the health of your precious locks. Say goodbye to frizzy and fried hair because this tool makes your mane feel smooth and silky.
And let's remember the stylish touch it brings to the table. Adorned with stunning rose gold plates, this straightener is the ultimate Valentine's Day essential. The sleek and romantic aesthetics perfectly complement the occasion, allowing you to create stunning hairstyles for your special day effortlessly.
---
Raw Sugar Living Sleep Well & Restore Melatonin Lotion
Get ready to have the sweetest dreams with this lavender-scented lotion that goes beyond mere relaxation. While the soothing aroma creates a calming atmosphere before you drift off to sleep, another secret ingredient takes it to the next level: muscle-relaxing magnesium. This powerhouse mineral adds an extra touch of tranquility, ensuring your bedtime routine is a true indulgence for both your mind and body.
To enhance your nighttime ritual, why not create a delightful bedtime bundle? Combine this fabulous lotion with a comfortable eye mask, and you've got yourself a cute little package of pure relaxation. Let the lavender scent envelop you as you slip on the eye mask, creating the perfect ambiance for a restful slumber.
---
Conclusion
In conclusion, don't just settle for clichéd gifts of chocolates and flowers this Valentine's Day. Instead, take your gifting game to the next level with the best makeup gifts that are sure to impress. From stunning eyeshadow palettes to luscious lip products and innovative tools, there's something for everyone to enjoy.
Whether spoiling yourself or surprising a loved one, these makeup gifts are more than just beauty products. They're an opportunity to express love and appreciation creatively and personally. So, embrace the spirit of Valentine's Day by giving the gift of beauty and self-expression. Get ready to make hearts skip a beat and let your loved ones glow with joy with these carefully curated makeup gifts.
---
To read more similar articles, click here.
Thanks for visiting our Website. If you appreciate our work, kindly show us some support in our comments section 🙂