Today, we embark on a quest to find the 10 best face masks that cater to various skin types and concerns. In the ever-evolving world of skincare, face masks have emerged as powerful tools to pamper and nourish our skin. Whether you're seeking hydration, purification, or rejuvenation, the right face mask can work wonders for your complexion.
When it comes to face masks, one size definitely doesn't fit all. Each skin type has its own unique set of needs and concerns. From dry and sensitive to oily and acne-prone, we'll explore a diverse range of face masks specially formulated to address the specific requirements of each skin type.
Table of Contents
Join me as we dive into the realm of face masks, exploring their ingredients, textures, and benefits. Whether you're a skincare enthusiast or a newcomer to the world of face masks, this comprehensive guide will equip you with the knowledge you need to discover the perfect face mask for your skin type, so you can achieve a radiant and healthy complexion. Get ready to unveil the secrets of effective skincare and unlock the potential of the 10 best face masks available today.
---
List of The 10 Best Face Masks for Your Skin Type
ROSEN Skincare Smooth Jelly Mask33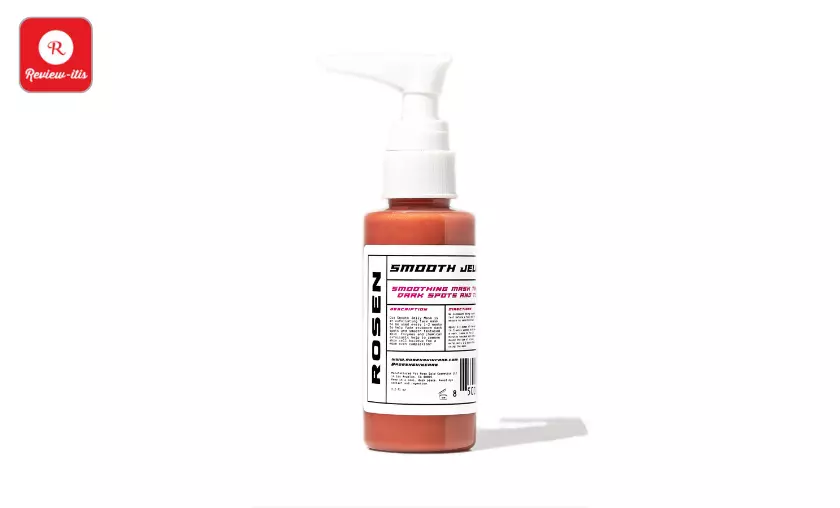 Highlights
Active Ingredients: Lactic acid, Licorice root extract, Cucumber extract, Passionfruit seed
Key Benefits: Exfoliates, resurfaces, and brightens
Size: 2.2 oz.
Looking for a multi-purpose face mask that does it all? Well, consider yourself lucky because the Rosen Skincare Smooth Jelly Mask goes above and beyond, tackling a variety of skincare concerns simultaneously.
Packed with the dynamic duo of lactic acid and licorice root extract, this mask not only diminishes dark spots but also evens out skin texture. Its impressive abilities don't stop there – it delves deep into exfoliation, bidding farewell to dead skin cells and unclogging pores. The outcome? Radiant, luminous skin that feels as smooth as it looks.
We recommend using this mask once a week for the most visible skin benefits. Its texture might be a tad thinner than expected (more liquidy than jelly-like), so applying two to three pumps instead of the recommended three to four will ensure no wastage of this valuable product. We wholeheartedly endorse this mask for anyone seeking to pamper their skin.
---
Sisley Paris Black Rose Cream Mask
Highlights
Active Ingredients: Black rose, Padina pavonica, Shea butter
Key Benefits: Plumps, hydrates, and brightens
Size: 2 oz.
When it comes to indulging ourselves, there's one brand that never fails to capture our attention and our wallets: Sisley Paris. This high-end beauty line offers a wide array of hair care, makeup, and skincare essentials, but their masks truly steal the spotlight.
Among the impressive selection, the Black Rose Cream Mask stands out as a top contender for our personal favorite. Packed with anti-aging power, this formula boasts the benefits of black rose (known for its skin-smoothing properties), padina pavonica (which rejuvenates and replenishes the complexion), and shea butter (a nourishing and soothing ingredient). What sets this product apart is its remarkable ability to tackle the signs of fatigue, instantly breathing new life into your complexion and leaving your skin with a radiant, dewy, and luminous glow.
Thanks to its deeply hydrating properties, this mask not only replenishes moisture but also enhances skin suppleness, ultimately reducing the appearance of fine lines and wrinkles. Rest assured, the results are long-lasting. However, it's important to note that this mask may not be the best match if you have acne-prone skin. It contains certain ingredients (such as geranium essential oil and shea butter) that have the potential to clog pores.
---
Peter Thomas Roth Pumpkin Enzyme Mask Enzymatic Dermal Resurfacer
Highlights
Active Ingredients: Pumpkin enzyme, Alpha hydroxy acids, Aluminum oxide crystals
Key Benefits: Brightens, exfoliates, and clarifies
Size: 5 oz.
Achieving brighter and healthier skin begins with the power of exfoliation. If you're on the hunt for a solution to revitalize dull skin, look no further than the Peter Thomas Roth Pumpkin Enzyme Mask. Formulated with pumpkin enzyme, this mask effortlessly smooths the skin's surface, while alpha hydroxy acids (AHAs) provide a deep exfoliating experience. To top it off, aluminum oxide crystals work their magic by effectively polishing the skin and unclogging those pesky pores. According to our tester, the results were remarkable.
What makes this mask even more appealing, apart from its ability to make your face shine, is that it's gentle on the skin. The consistency may be a touch gritty, but only mildly so, but It's not overly harsh and doesn't require any vigorous rubbing. While our overall experience with the mask was positive, we must admit that the removal process posed a bit of a challenge.
---
Kiehl's Calendula Petal-Infused Calming Mask
Highlights
Active Ingredients: Calendula extract, Aloe vera
Key Benefits: Hydrates, calms, and softens
Size: 3.4 oz.
Experience instant soothing for your skin with the help of this beloved Kiehl's product. Crafted with carefully handpicked calendula flower petals and aloe vera, this hydrating mask is designed to revitalize and rejuvenate your skin in a flash. Simply apply the gel-like formula to your skin, let it work its magic for five minutes, and rinse it off with warm water. You'll be delighted to discover that your skin feels remarkably supple, soft, and nourished.
While most calming masks typically lack any tingling sensation, it's worth noting that this particular mask can cause a slight tingle. However, it's more invigorating than irritating, so if you enjoy that kind of sensation, you're in for a treat.
---
Then I Met You Rosé Resurfacing Facial Mask
Highlights
Active Ingredients: Glycerin, Lactic acid, Sugarcane extract, Glycolic acid, Salicylic acid
Key Benefits: Brightens, exfoliates, and softens
Size: 1.7 oz.
Revive your skin with a rejuvenating face mask that's sure to give it the boost it deserves. This resurfacing mask is armed with a powerful combination of glycolic and lactic acids, instantly exfoliating your skin and bidding farewell to those pesky dead skin cells.
But that's not all – it also features salicylic acid, working diligently to unclog congested pores and unveil a brighter complexion. And there's more: the formula boasts the inclusion of resveratrol, a fantastic plant compound acting as an antioxidant. It strengthens and hydrates the skin barrier and fights against premature aging.
It's worth noting that the initial application may cause the skin to appear slightly red due to the abundance of acids in this treatment. However, fear not, as this should subside after a few minutes, leaving you with a renewed and revitalized complexion.
---
Kora Organics Turmeric Brightening & Exfoliating Mask
Highlights
Active Ingredients: Turmeric extract, Mineral powder, Aspen bark
Key Benefits: Brightens, exfoliates, and clarifies
Size: 3.4 oz.
Packed with the power of turmeric extract, this mask effectively lightens hyperpigmentation and leaves your skin with a radiant, glowing complexion. It doesn't stop there – the gritty mineral powder in the formula works its magic by providing a deep exfoliation, while also ensuring that your pores are thoroughly cleansed.
But wait, there's more! This remarkable mask also features aspen bark, a naturally occurring BHA that's abundant in salicylates. Its presence visibly refines the texture of your skin, resulting in a brighter, smoother, and healthier appearance.
This mask is perfect for those who want to prepare their skin for a special event. It exfoliates, clarifies, and smooths the skin, leaving it healthier and more luminous. However, bear in mind that rinsing off this mask may require more than just a simple splash of water. Keep a washcloth handy to ensure every last trace of the mask is removed before proceeding with the rest of your skincare routine.
---
Tatcha Violet-C Radiance Mask
Highlights
Active Ingredients: Japanese beautyberry, Fruit extracts
Key Benefits: Brightens and plumps
Size: 1.7 oz.
The Tatcha Violet-C Radiance Mask is the ultimate solution if you're yearning for a radiant glow. This beloved product is suitable for all skin types and tackles various concerns such as uneven texture, dark spots, and fine lines and wrinkles. Crafted with two types of vitamin C, it boasts a water-soluble variant that swiftly absorbs into the skin, instantly illuminating your complexion, while an oil-soluble form lingers to provide ample protection against UV damage, ensuring long-lasting benefits.
As an added bonus, our tester revealed, "There's no better mask for capturing stunning selfies. Its light purple hue looks absolutely stunning on the skin and doesn't cake." Just bear in mind that you'll need to apply a generous amount each time you use it, which may result in more frequent restocking compared to other options.
---
Glossier Moisturizing Moon Mask
Highlights
Active Ingredients: Shea butter, Plant-derived squalane, Sweet almond and Soybean oils, Licorice root, Hyaluronic acid
Key Benefits: Hydrates, plumps, and brightens
Size: 3 oz.
Enriched with the goodness of sweet almond oil, plant-based squalane, and hyaluronic acid, this mask goes the extra mile to plump the skin and minimize the appearance of fine lines. Furthermore, it features licorice root, which works its magic in lightening dark spots and promoting a more even skin tone.
As an additional treat, honey and aloe vera make their appearance in this supercharged mask, offering a pore-cleansing action and an extra surge of enduring hydration. However, it's important to note that this mask does contain silicones. While these silicones contribute to its dreamy creamy texture (which we absolutely adore), they can potentially clog pores. So, if you have blemish-prone skin, it might be best to steer clear of this particular mask.
---
Kate Somerville ExfoliKate Intensive Exfoliating Treatment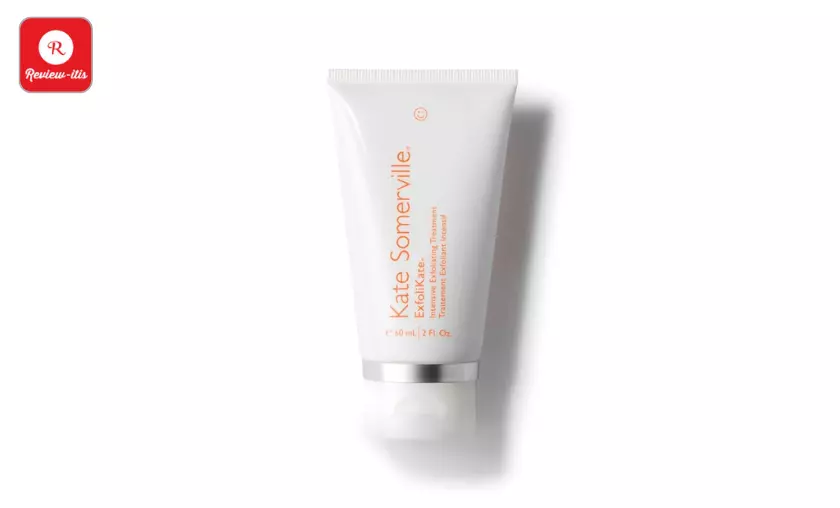 Highlights
Active Ingredients: Papaya, Pineapple, and Pumpkin enzymes, Lactic and Salicylic acid, Aloe vera
Key Benefits: Exfoliates, shrinks pores, and brightens
Size: 2 oz.
When it comes to battling those pesky large pores, nothing can match the prowess of this Kate Somerville mask. Formulated with a dynamic duo of lactic and salicylic acid and a groundbreaking blend of fruit enzymes, this mask effortlessly purges congested pores with just one use.
Here's the inside scoop: Papaya, pineapple, and pumpkin enzymes work in harmony to delicately yet effectively exfoliate the skin, without causing any dryness. Meanwhile, the combination of lactic and salicylic acids provides a chemical exfoliation that lifts away dead skin cells. To top it off, the inclusion of aloe vera, honey, and vitamin E lends a soothing, smoothing, and hydrating touch to the skin.
---
Peach Slices Snail Rescue Intensive Wash-Off Jelly Mask
Highlights
Active Ingredients: Snail secretion filtrate, Licorice root extract, Hyaluronic acid
Key Benefits: Brightens, hydrates, calms, and minimizes pores
Size: 3.4 oz.
When it comes to skincare ingredients, snail mucin never fails to captivate us. With its incredible hydrating, brightening, anti-aging, and wound-healing properties, this natural wonder has it all. And there's one product in particular that holds a special place in our hearts: Peach Slices Snail Rescue Intensive Wash-Off Mask.
This sensational mask tackles a multitude of skin concerns, from clarifying the complexion and targeting dark spots to providing deep hydration and minimizing pores. It even offers a gentle exfoliation that leaves your skin looking brighter and smoother than ever.
What sets this mask apart is its commitment to clean beauty. It's completely free from sulfates, fragrances, alcohol, formaldehyde, dyes, colorants, parabens, mineral oils, and silicones. And to top it off, it's cruelty-free. However, it's important to note that since snail mucin is derived from snails, this mask isn't suitable for vegans.
---
Conclusion
In conclusion, finding the right face mask for your skin type is crucial in achieving the best results. Whether you have dry, oily, sensitive, or combination skin, a mask is tailored to meet your specific needs. The options are endless, from hydrating masks for dry skin to purifying masks for oily skin and soothing masks for sensitive skin.
Consistency is key when it comes to face masks. Incorporating a regular mask routine into your skincare regimen can yield significant improvements in your skin's overall health and appearance. So take the time to identify your skin type, explore the vast array of face masks available, and get ready to unlock your skin's full potential.
Investing in high-quality face masks that are formulated with beneficial ingredients can be a game-changer for your skincare routine. Whether you're seeking deep cleansing, brightening, exfoliation, or hydration, there's a face mask to address your concerns. So don't hesitate to pamper yourself and give your skin the love and care it deserves. Remember, happy skin leads to a happier you!
---
To read more similar articles, click here.
Thanks for visiting our Website. If you appreciate our work, kindly show us some support in our comments section 🙂