Greetings, beauty enthusiasts! Today, we delve into the best concealers for your skin type, the unsung heroes of the makeup realm. Whether you're aiming to cover pesky blemishes, under-eye circles or achieve a flawless complexion, the right concealer can work wonders. Join me as we embark on a quest to find the 10 best concealers tailored to different skin types.
When it comes to concealer, finding the perfect match for your skin type is crucial. Each skin type requires specific care and attention, from dry to oily, combination to sensitive. We'll explore a range of concealers that address the unique needs of each skin type, ensuring you can confidently put your best face forward.
Table of Contents
Get ready to uncover the secrets of the beauty world as we dive into the realm of concealers, exploring their formulations, coverage, and longevity. Whether you're a makeup aficionado or just starting your beauty journey, this comprehensive guide will equip you with the knowledge you need to choose the best concealers that will leave you feeling confident and flawless all day long.
---
List of The 10 Best Concealers for Your Skin Type
Kosas Revealer Super Creamy + Brightening Concealer
Highlights
Key ingredients: Caffeine, pink algae, arnica, provitamin B5, peptides, hyaluronic acid
Shades: 28
Cruelty-free: Yes
When it comes to concealing imperfections, Kosas' creamy concealer takes the cake. But it doesn't stop there – this multitasking product goes beyond just coverage. It's a true skincare powerhouse, packed with caffeine and pink algae for brightness, arnica for soothing, and peptides and hyaluronic acid for plumping and hydration. In fact, in a consumer study, every single participant agreed that Kosas' Revealer improved the quality of their bare skin!
With Kosas Revealer, you get more than just a flawless complexion. This restorative formula works hard to address skincare concerns while providing coverage. From brightening to soothing and hydrating, it's a one-stop solution for achieving that coveted glowing complexion. Say goodbye to dull skin and hello to radiant confidence with Kosas Revealer.
---
It Cosmetics Bye Bye Under Eye Full Coverage Anti-Aging Waterproof Concealer
Highlights
Key ingredients: Peptides, hydrolyzed collagen, hyaluronic acid, vitamin E
Shades: 24
Cruelty-free: Yes
When it comes to mature skin, finding the right concealer is crucial. It needs to cover up dark circles and imperfections without settling into fine lines or looking cakey. But that's not all – it should also provide hydration and help combat signs of aging. Look no further than It Cosmetics Bye Bye Under Eye.
This award-winning waterproof concealer is highly pigmented, effectively camouflaging issues like broken capillaries and age spots. Its powerful blend of anti-aging ingredients, including peptides, hydrolyzed collagen, hyaluronic acid, and vitamin E, sets it apart.
These work together to support skin elasticity and minimize the appearance of wrinkles. With It Cosmetics Bye Bye Under Eye, mature skin gets the ultimate treatment. Not only does it flawlessly conceal imperfections, but it also nourishes and fights the signs of aging.
---
BareMinerals BarePro Stick Concealer
Highlights
Key ingredients: Bamboo, raspberry seed oil, squalane, kaolin clay
Shades: 15
Cruelty-free: Yes
No matter the occasion, a waterproof concealer is a must-have for any situation. Whether you're enduring a scorching heatwave, attending a glamorous event, or hitting the pilates studio, you need a concealer that won't budge. BareMinerals has got you covered with their crease-proof and smudge-proof formula
Packed with skin-loving ingredients like squalane for a radiant complexion and kaolin clay to absorb excess oil, this concealer strikes the perfect balance. It also features the power of antioxidant-rich bamboo and age-fighting raspberry seed oil. Just remember, waterproof concealers are typically full-coverage, so those with dry skin should opt for one with hydrating properties.
---
Fenty Beauty Pro Filt'r Instant Retouch Concealer
Highlights
Key ingredients: Glycerin, centella asiatica extract, tea leaf extract
Shades: 50
Cruelty-free: Yes
When it comes to versatility and coverage, Fenty's creamy concealer takes the cake. This incredible product effortlessly transitions from medium to full coverage without weighing you down. Its soft matte finish gives your skin a radiant glow without any unwanted shine.
This concealer's coverage and longevity are outstanding, ensuring you look flawless from morning till night. But what truly sets it apart is its inclusivity, with a staggering 50 shades available, making it one of the market's most diverse and inclusive lines.
Fenty's concealer is a true game-changer, easily delivering a smooth and flawless complexion. Its lightweight formula provides the perfect balance of coverage, never feeling heavy on the skin. The soft matte finish adds a radiant touch, leaving you with a natural and luminous glow.
---
Tarte Shape Tape Full Coverage Concealer
Highlights
Key ingredients: Shea butter, mango butter, licorice root
Shades: 35
Cruelty-free: Yes
Ulta Beauty's very own Deney Adam is a big fan of this award-winning concealer, and it's easy to see why. Not only does it have incredible staying power and longwear properties, but it has also amassed a dedicated following comparable to Nars' Radiant Creamy Concealer.
With an impressive 16 hours of wear and a full-coverage formula, this cult favorite is a dream come true, especially for those with oily skin. Despite its matte finish, Shape Tape remains cake-free and doesn't accentuate dry patches. In fact, in a clinical study, 100% of users agreed that it neither creases nor looks cakey.
To top it all off, the large domed tip on the application wand ensures a generous amount of product is deposited, allowing for quick and efficient application. And let's not forget the added benefits of skin-loving ingredients like shea butter and licorice root extract, which work to brighten and smooth the skin.
---
Nars Radiant Creamy Concealer
Highlights
Key ingredients: Magnolia bark extract, grape seed extract, vitamin E
Shades: 30
Cruelty-free: No
When it comes to concealing, Nars Radiant Creamy Concealer reigns supreme as the go-to choice for many. Its unrivaled popularity is well-deserved, thanks to its ability to combine makeup and skincare in one phenomenal product.
With skin-transforming ingredients like magnolia bark extract and grape-seed extract, this concealer goes beyond just covering imperfections. It brightens the skin, provides customizable coverage, and effortlessly hides blemishes and dark circles. The 16-hour wear time, crease-resistant and sweat-resistant formula ensures that your flawless look stays intact throughout the day.
And let's not forget about the smooth and velvety texture that makes application a dream. With a vast array of 30 shades, this concealer is a game-changer for all your concealing needs. Elevate your makeup routine and experience the magic of Nars Radiant Creamy Concealer.
---
Cle De Peau Beaute Concealer
Highlights
Key ingredients: Ginger root extract, hyaluronic acid, argan oil, chestnut extract
Shades: 12
Cruelty-free: No
Cle De Peau is not just a concealer, it's a transformative skincare experience that you can trust, especially with Martha Stewart's endorsement. This exceptional product effortlessly conceals and corrects dark spots, under-eye circles, and blemishes while providing a lightweight-yet-full-coverage formula.
But it doesn't stop there. Its SPF 27 protection safeguards the delicate eye area from harmful rays. The powerful botanicals like zingiber aromaticus extract (ginger) combat hyperpigmentation, while chestnut extract helps your skin look younger.
Hyaluronic acid and argan oil work their magic by moisturizing and plumping the skin. In fact, a study conducted by the brand showed that an impressive 97% of users experienced brighter-looking skin, while 93% noticed a newfound radiance. With Cle De Peau, you're not just concealing, you're giving your skin the ultimate care it deserves.
---
Maybelline Instant Age Rewind Multi-Use Dark Circles Concealer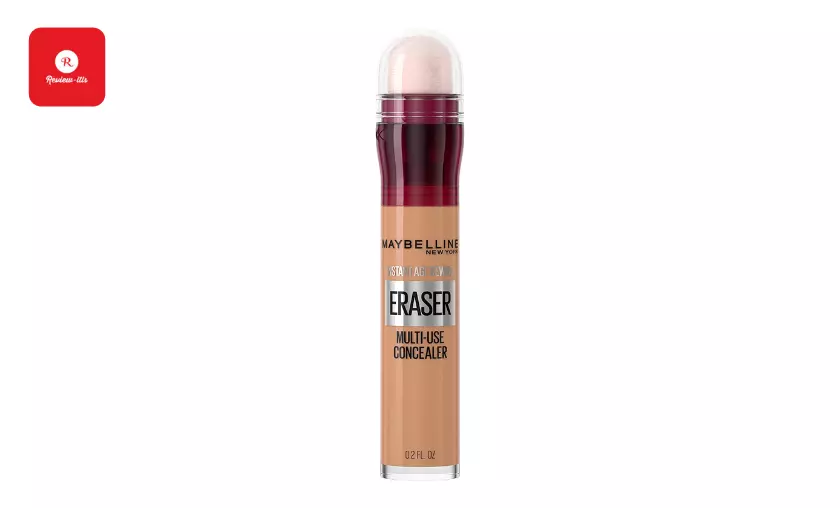 Highlights
Key ingredients: Glycerin, goji berry extract
Shades: 18
Cruelty-free: No
Get ready to experience the ultimate convenience and flawless coverage with this incredible concealer. Its impressive 12-hour crease-resistant formula ensures that your look stays flawless from morning to night. But that's not all. The lightweight and hydrating formula allows you to conceal any blemishes and define your cheekbones effortlessly.
The real game-changer, though, is its genius applicator. Featuring a soft sponge tip, it takes the hassle out of blending, making touch-ups on the go a breeze. Embrace the effortless perfection this concealer brings to your beauty routine.
---
Laura Mercier Secret Camouflage
Highlights
Key ingredients: Candelilla, chamomile, vitamin A and E
Shades: 8
Cruelty-free: No
When it comes to flawlessly masking imperfections, Uslan turns to Laura Mercier's iconic Secret Camouflage. This full-coverage concealer goes above and beyond with its intense pigmentation, making it the ultimate choice for achieving a flawless complexion. From scars to broken capillaries and discoloration, this concealer has got you covered.
Its two-shade compact offers flexibility, allowing you to tailor the coverage by mixing and blending shades to find the perfect match for any season. With an oil-free formula suitable for all skin types, you can trust this concealer to deliver impeccable results. And for those seeking convenience, the brand recently launched a double-ended stick version, ensuring easy application on the go.
---
Sephora Collection Clear And Cover Acne Treatment Cream Concealer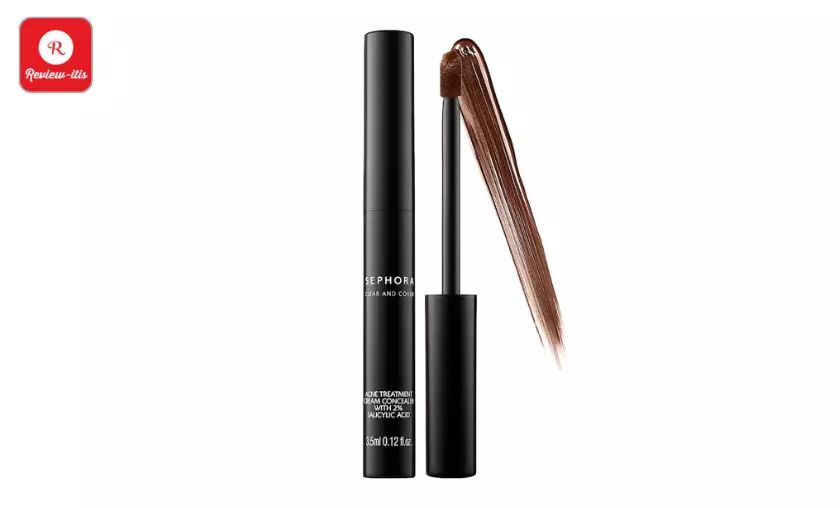 Highlights
Key ingredients: Salicylic acid
Shades: 14
Cruelty-free: No
When it comes to managing breakouts, lightweight formulas with acne-fighting ingredients that don't clog pores are essential. Sephora's award-winning concealer checks all the boxes, making it a fantastic option for those prone to breakouts. With 2% salicylic acid, it actively exfoliates and unclogs pores, ensuring a clearer complexion.
Plus, chamomile extract brings antibacterial and anti-inflammatory benefits, calming and soothing irritated skin. Say goodbye to blemishes as you achieve a flawless look with this effective concealer.
---
Conclusion
And there you have it, folks! We've explored the top 10 concealers for every skin type, ensuring that you'll find the perfect match for your needs. A concealer will work wonders for you whether you have oily, dry, mature, or acne-prone skin. From lightweight formulas to full-coverage options, these concealers have completely covered you.
Remember, choosing a concealer that camouflages imperfections and takes care of your skin is crucial. Many of these products are infused with beneficial ingredients like hyaluronic acid, peptides, and botanical extracts, providing hydration, anti-aging benefits, and soothing properties. So, not only will you achieve a flawless look, but you'll also be treating your skin to some extra love.
So go ahead, confidently choose your favorite concealer from this list, knowing that you're making a well-informed decision. With the right concealer, you'll be ready to tackle any blemish, dark circle, or imperfection that comes your way. Remember, it's all about finding the perfect balance between coverage, formula, and skin-nourishing ingredients.
---
To read more similar articles, click here.
Thanks for visiting our Website. If you appreciate our work, kindly show us some support in our comments section 🙂