Are you a passionate runner with flat feet? If that's the case, you know just how crucial it is to find running shoes that cater to your unique foot structure, providing the support and comfort you need. Running with flat feet can present challenges, including overpronation and potential discomfort.
But worry not, because we've got your back! Prepare yourself for our comprehensive guide featuring the 9 best comfortable Running Shoes for Flat Feet designed specifically for flat feet. In this article, we'll delve into the realm of running shoes for flat feet, examining their features, technologies, and overall performance, all aimed at helping you make an informed decision and finding that perfect pair which will allow you to run with confidence and ease.
Whether you're an experienced athlete or a beginner ready to hit the pavement, our handpicked selection of running shoes has been carefully curated to provide the essential support and comfort necessary to conquer your running goals. So, let's lace up our shoes and embark on this journey to discover the top-notch options that will make each stride a comfortable and enjoyable experience. Get ready to dominate the track with our fantastic lineup of flat-foot running shoes!
Table of Contents
---
The 9 Best Comfortable Running Shoes for Flat Feet:
Hoka Clifton 9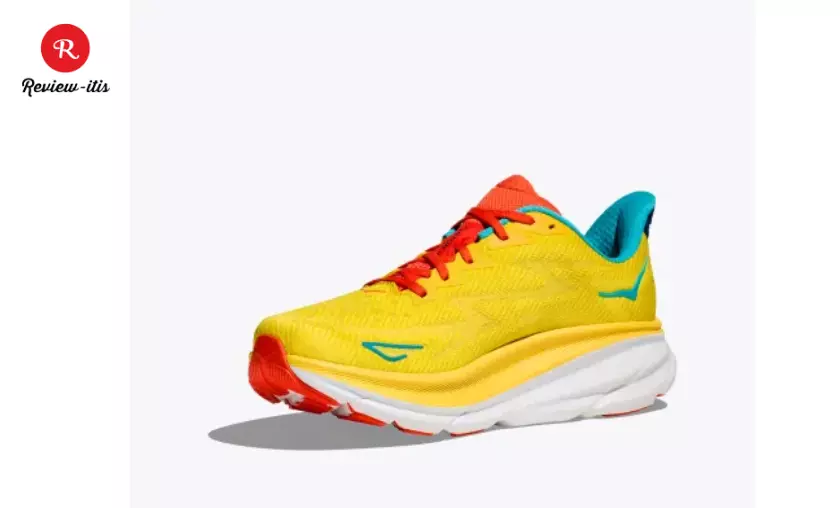 This gem of a shoe takes the already beloved Clifton line to new heights of versatility and performance. With its remarkable blend of neutral cushioning, amplified bounce, and enhanced elasticity in the midsole, this shoe will have you feeling like you're walking on clouds. Not to mention the upgraded outsole durability, ensuring that this shoe will go the distance with you.
But that's not all! The Clifton 9's upper is the epitome of comfort, as expected from this renowned brand. Its accommodating fit welcomes your feet with open arms; even a wide version is available for those in need. And let's not forget the improved arch support, which will surely delight those with flat feet, although it may take some getting used to for others. Whether you're a beginner taking your first steps or a seasoned pro conquering long runs, this shoe has got your back. From jogging to recovery runs, the Clifton 9 easily handles it all.
---
Asics Gel-Nimbus 25
behold the Asics Gel-Nimbus 25, a shoe that may not be the speediest in town, but oh boy, does it have some serious comfort credentials! With its abundance of soft FF Blast+ cushioning, your every step will feel like a gentle embrace from the clouds above. And let's talk about that upper – it's pure luxury, folks. Slip your feet into this cozy haven, and you'll be ready to conquer countless miles on the open road.
Here's a friendly word of advice: while the Gel-Nimbus 25 may not be your go-to choice for speed work, it excels at what it does best – providing a protective haven for your legs on unforgiving asphalt and roads. So go ahead, churn out those miles, knowing that your precious limbs are shielded from the harsh realities of the concrete jungle. Give your feet the comfort they deserve and let the Gel-Nimbus 25 become your trusted companion on your road-running adventures.
---
Saucony Endorphin Speed 3
This shoe is a true all-rounder, capable of tackling everything from easy runs to intense track sessions, tempo runs, and even races. Talk about versatility! And let's not forget about the impeccable fit it offers – prepare to be amazed. With its remarkable lockdown and stealthy yet sturdy midfoot and arch support, this shoe is an absolute game-changer, especially for those with flat feet. Say goodbye to discomfort and hello to a whole new level of running bliss.
The Endorphin Speed 3 is a true champion in the realm of running shoes, seamlessly blending performance and comfort into one incredible package. It's time to lace up, hit the road, and let this shoe take you on a journey of endless possibilities.
---
New Balance FuelCell SC Trainer
This high-stack neutral training shoe is an absolute dream for those long runs, providing the ultimate solution for minimizing fatigue and wear and tear on your tired legs. Prepare to be amazed as you discover the sheer magnitude of FuelCell cushioning that lies beneath one of the finest uppers of the year. This engineered knit upper is a masterpiece, offering unrivaled comfort and accommodation for feet of all shapes and sizes. And here's the kicker – it doesn't stop there! With its impressive arch support, this shoe finds the perfect balance between providing that much-needed stability without being overbearing. Sure, it may carry a bit of weight, but fear not, for the SuperComp Trainer has covered your stability needs.
If you're a seasoned long-distance runner, on a quest to preserve your precious legs or happen to fall into the category of being a bigger, taller, or heavier runner, then the SuperComp Trainer is an absolute must-have in your running arsenal.
---
Nike React Infinity Run 3
This shoe is the epitome of well-roundedness, catering to a wide range of foot types with its accommodating fit. It even throws in some arch support without causing discomfort for most flat-footed individuals. And let's not forget about that plush React midsole, which not only pampers your feet but also stands the test of time.
But what sets this shoe apart is its smooth rocker motion, ensuring a seamless and effortless stride. And oh, the Flyknit upper! It's a dream come true, folks. It wraps around your foot like a warm hug, offering unparalleled comfort and a customized fit that's hard to beat. Now, I must admit, the lacing system could use a bit of improvement, but make no mistake – this shoe is an excellent choice for flat-footed runners seeking both support and comfort.
---
Hoka Arahi 6
behold the Hoka Arahi 6 – a true marvel that strikes the perfect balance between support and comfort! This remarkable shoe offers fantastic support that's second to none, all while ensuring that it never feels invasive or annoying. And for those with wide feet, rejoice! The Arahi 6 provides ample room, making it a top contender for wide-footed individuals in need of that extra support.
But that's not all! Prepare to be delighted by the soft and responsive cushioning, a trademark feature of the Hoka brand. This shoe delivers exactly what you'd expect from Hoka – a plush and comforting experience that will carry you through both long distances and short sprints. It's a versatile companion that eagerly awaits your every workout, whether it's a leisurely jog or a speedy session.
---
Brooks Glycerin 20
A running shoe that effortlessly combines comfort, breathability, and versatility into one magnificent package. This shoe is a flat-footer's dream come true, providing the perfect support for those in need. The DNA Loft v3 midsole is an absolute delight, offering a plush and cushioned experience that can easily tackle those long runs.
But that's not all – prepare to be mesmerized by the smooth and gentle ride this shoe provides, sparing your legs from unnecessary strain. And let's not forget about the traction – it's durable and reliable, ensuring you stay firmly grounded in any conditions. Here's a tip: opt for the regular version and avoid the StealthFit variant. Trust me, the regular version boasts a superior fit and remarkable comfort that you won't want to miss out on.
---
New Balance Fresh Foam X More v4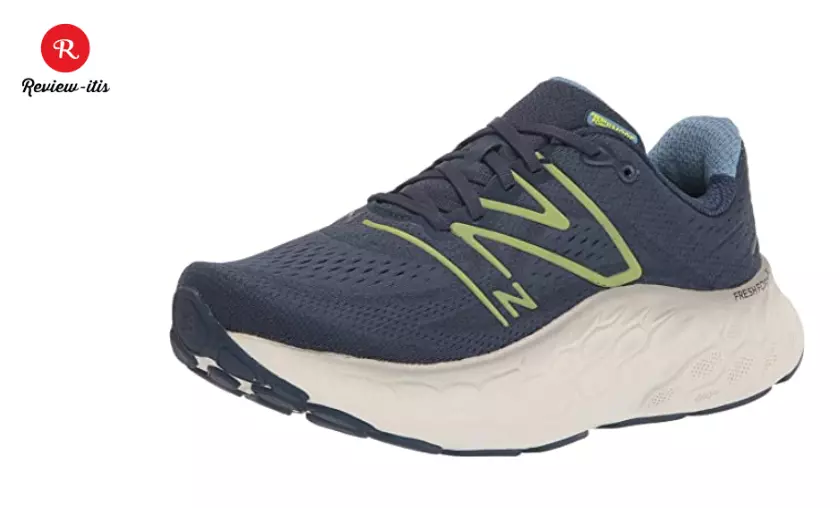 Get ready to meet your new favorite running shoe, folks – the New Balance Fresh Foam X More v4! This gem is incredibly comfortable and surprisingly affordable, making it a true winner in every aspect. The upper's fit is a dream come true, easily accommodating all foot shapes. Whether you have wide or flat feet, this shoe covers you. The Fresh Foam X midsole takes the comfort game to a whole new level, ensuring a delightful experience whether you're logging miles on the road or tackling household chores.
But that's not all – the stability of this shoe is off the charts, thanks to its clever midsole geometry and snug fit within the walls. Say goodbye to foot slippage, even on the sharpest turns or bumpiest roads. And let's not forget the style factor – chunktastic is the name of the game, and this shoe effortlessly transitions from running to casual wear.
---
Asics Gel Kayano 29
Experience the pinnacle of stability with the Asics Gel Kayano 29 – the ultimate flagship shoe in Asics' lineup. This beauty takes stability to new heights with its revolutionary LITETRUSS system, ensuring top-of-the-class support for those dealing with moderate to severe overpronation. But here's the best part – if you don't require motion control, this shoe stays out of the way, allowing you to maintain your natural footstrike.
The LITETRUSS system also delivers the much-loved arch support that flat-footed individuals crave. Now, I must admit, the cushioning may take a little time to break in, but once the FF Blast+ technology kicks into high gear, you'll be treated to an incredibly comfortable upper and an outsole that's built to last. And as if that wasn't enough, the Kayano 29 comes in a variety of widths, ensuring the perfect fit for everyone.
---
Conclusion
In the grand finale, the search for the perfect pair of comfortable running shoes for flat feet reaches its peak importance for dedicated runners like you. We've scoured the wide expanse of options and handpicked the crème de la crème, narrowing it down to the top 9 choices that excel in delivering the essential support, cushioning, and stability required for individuals with flat feet.
Whether you're grappling with overpronation or craving that next-level comfort, fear not because our expertly curated selection has your back, or your feet! Each shoe on our prestigious list boasts an array of innovative features, cutting-edge technologies, and a track record of outstanding performance, guaranteeing that every single stride you take will be a harmonious symphony of comfort and pure enjoyment.
---
To read more similar articles, click here.
Thanks for visiting our Website. If you appreciate our work, kindly show us some support in our comments section 🙂