The Panasonic Lumix G cameras are exceptional, encompassing a diverse range of mirrorless options catering to various needs and preferences. Whether you're seeking a sleek and compact camera for travel or one of the most remarkable video cameras for consumers, the Lumix G series has it all. But don't be fooled; Panasonic's offerings extend far beyond just these cameras.
One distinctive feature of Lumix G cameras is their utilization of Micro Four Thirds sensors, which are slightly smaller compared to the APS-C sensors found in rival mirrorless cameras such as Fujifilm. Although this may appear as a potential drawback, it enables the Lumix G system to present significantly lighter and more compact bodies and lenses, making it a highly portable choice, especially for travel enthusiasts.
What sets these cameras apart is their exceptional video capabilities, thanks to Panasonic's relentless efforts in consistently upgrading their camera lineup with some of the most fascinating video features available in any system. This makes Lumix G cameras stand out as unique hybrids, excelling in versatile photography and videography. Notably, the GH series of Lumix G cameras have gained recognition as one of the best choices for consumer video cameras.
It's worth highlighting the open nature of the Micro Four Thirds system, which allows for seamless interchangeability between the finest Micro Four Thirds lenses from Panasonic and Olympus. This aspect contributes to the remarkable diversity of the lens ecosystem, making it one of the most extensive and adaptable systems in the market today.
Table of Contents
---
Panasonic Lumix Cameras: Mirrorless & Compact Options
The Lumix camera lineup goes beyond just interchangeable lens systems. Panasonic offers a diverse range of fixed-lens compacts that cater to different needs and preferences. Whether you're looking for a versatile travel camera with an impressive zoom range, an all-in-one bridge camera that does it all, or a high-end compact camera for photography enthusiasts, the Lumix G close selection has you covered. These cameras provide a more straightforward image-making experience without the hassle and cost of constantly swapping lenses.
Panasonic has also ventured into the realm of professional full-frame mirrorless cameras with great success. The Lumix S1, Lumix S1R, and Lumix S1H models have made their mark in the industry. The Panasonic Lumix S5 II has recently joined this prestigious lineup, offering an outstanding balance of features, performance, and price. It could easily be considered one of the finest mirrorless cameras available today. These cameras utilize L-mount lenses in collaboration with Leica, hinting at the future inter-brand camera and lens compatibility.
We've organized our recommendations into three sections to guide you through the plethora of options:
We'll share our top picks among Lumix G mirrorless cameras.
We'll delve into the best Lumix S full-frame mirrorless cameras.
We'll explore the finest Lumix G compact cameras.
You can jump straight to the section that interests you the most or scroll through as we unveil the cream of the crop among Panasonic cameras available for purchase.
---
The Best Panasonic Cameras Review

Trust is our foundation. Our team of expert reviewers devotes countless hours to rigorously testing and meticulously comparing a wide range of products and services. Their dedication ensures that you have the utmost confidence in selecting the option that perfectly suits your needs. We understand the importance of making informed decisions, and that's why we go the extra mile to provide you with reliable and trustworthy insights. Count on us to guide you towards the best choices in the world of digital cameras.
---
LUMIX G MIRRORLESS
Panasonic's Lumix G cameras come in three distinct types. The 'G' models, such as the Lumix G9, feature a DSLR-style body with a top viewfinder. The 'GX' models have a compact rectangular shape reminiscent of rangefinder cameras, available with or without viewfinders. The brand new G100 stands out as a micro-DSLR style camera with powerful vlogging features, including a viewfinder and vari-angle screen, offering a versatile solution for content creators.
1. Panasonic Lumix G100
SPECIFICATIONS
Type: Mirrorless
Sensor: Micro Four Thirds
Megapixels: 20.3
Lens mount: MFT
Screen: 3-inch vari-angle, 1,840k dots
Viewfinder: EVF, 3.69m dots
Max continuous shooting speed: 10fps
Max video resolution: 4K UHD
User level: Beginner/enthusiast
Pros
Quality video and stills
Audio-recording capabilities
Cons
No in-body stabilization
No headphone jack or USB-C port
The Lumix G100 is a dream for vloggers and creative individuals alike. Its user-friendly button layout makes capturing high-quality video and stills a breeze, even for those uninterested in the technical aspects.
Panasonic has masterfully avoided the common pitfall of oversimplification when catering to social media creatives. In our full review, we were delighted that the G100 offers a good viewfinder and ergonomic design reminiscent of a "proper camera." This strategic move sets the G100 apart in an intensely competitive market. Whether primarily focused on vlogging or interested in both vlogging and photography, this camera is an excellent starting point.
---
2. Panasonic Lumix GH6
SPECIFICATIONS
Type: Mirrorless
Sensor: Four Thirds
Megapixels: 25.2MP
Screen: 3-in vari-angle touchscreen, 1,840k dots
Viewfinder: Electronic, 3,680k dots
Lens: Micro Four Thirds
Continuous shooting speed: 75fps (electronic shutter) and 14fps (mechanical shutter)
Max video resolution: 5.8K up to 30p
User level: Professional/Enthusiast
Pros
Comprehensive internal recording options
Superb stabilisation
Good for stills too
Cons
The battery could be better.
In the Lumix GH series, Panasonic has been steadily advancing toward creating the ultimate mirrorless camera for filmmakers, and the Lumix GH6 certainly makes a compelling argument for having achieved that feat. We recently sought the opinion of a seasoned professional filmmaker, and they were resolute in their praise for the GH6, highlighting its unmatched features at its price point.
Boasting internal Apple ProRes 422 and ProRes 422 HQ, inner Cinema 4K 4:2:0 10-Bit, and an array of other cutting-edge options, the Lumix GH6 is an absolute powerhouse for videography. To tackle the demanding data requirements, Panasonic has equipped it with a CFExpress Type B card slot alongside a UHS-II SD card slot. The camera's design is meticulously tailored to cater to filmmakers, featuring a versatile vari-angle LCD screen and physical controls, including a dedicated audio management button.
Moreover, remember that the GH6 is also no slouch for still photography! A camera doesn't offer 75fps burst shooting if it doesn't anticipate users wanting to capture stunning images. While primarily catering to filmmakers, the Lumix GH6 is also a top choice for content creators who can appreciate its exceptional still photography capabilities, making it a wise investment in today's market.
---
3. Panasonic Lumix GX80 / 85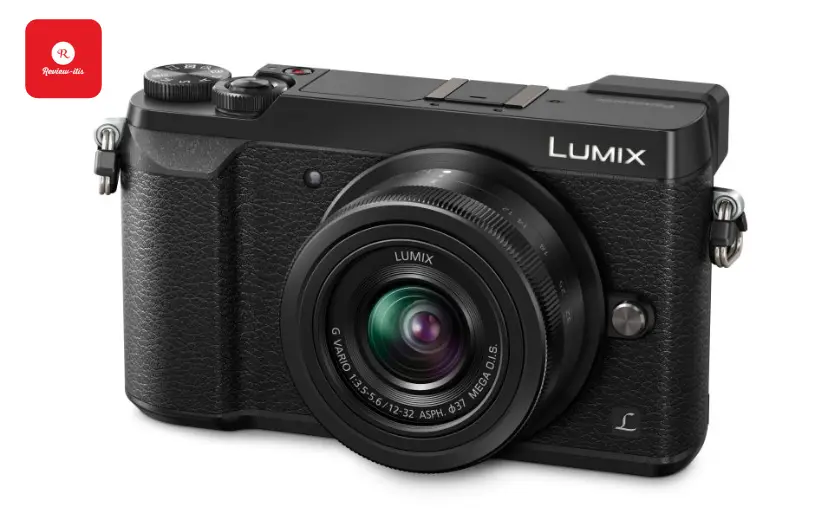 SPECIFICATIONS
Type: Mirrorless
Sensor: Four Thirds
Megapixels: 16.0MP
Screen: 3.0-inch, 1,040k tilt touch
Viewfinder: Electronic, 2,765k
Lens: Micro Four Thirds
Continuous shooting speed: 8fps (40fps elec shutter)
Max video resolution: 4k
User level: Intermediate
Pros
Small, but has EVF
Good value
8fps continuous shooting
The Panasonic Lumix GX80 / G85 effortlessly delivers exceptional value for your hard-earned money, whether you opt for the convenient 12-32mm kit zoom lens or not. Be aware of its compact-style build; this camera can cram in cutting-edge, unique features. From 5-axis image stabilization to Light Speed AF, from Post Focus to 4K ultra-high definition for both video and rapid-fire stills, the GX80 / G85 boasts the same impressive capabilities as Panasonic's top-tier cameras.
Adding to its allure, the camera sports a high-resolution electronic viewfinder cleverly integrated into the back, alongside a tilting touchscreen for added flexibility. If you're searching for a camera that packs a punch in terms of features and performance while maintaining a compact size and affordable price tag, look no further. The GX80 / G85 is the perfect choice. Its versatility makes it an excellent companion for your travels, and its affordability makes it a fantastic option for beginners venturing into the world of photography.
What's truly remarkable is that, even though this camera hit the market back in 2016, it continues to be available and remains fiercely competitive. One of our editors was so impressed by this little powerhouse that they recently dedicated an entire piece to showcase its enduring excellence. It's a testament to the GX80 / G85's enduring quality and why it captivates photographers today.
---
4. Panasonic Lumix GH5 Mark II
SPECIFICATIONS
Type: Mirrorless
Sensor: Four Thirds
Megapixels: 20.3MP
Screen: 3-in vari-angle touchscreen, 1,840k dots
Viewfinder: Electronic, 3,680k
Lens: Micro Four Thirds
Continuous shooting speed: 12fps
Max video resolution: C4K/4K UHD up to 60p
User level: Professional/Enthusiast
Pros
Includes V-Log L profile
Excellent 6.5-stop stabilisation
Wireless streaming support
The original Panasonic Lumix GH5 garnered widespread acclaim as one of the premier choices for consumer video cameras. Consequently, it's no surprise that the Panasonic Lumix GH5 Mark II maintains the winning formula. While it may seem like a minor update overall, the added video features are undoubtedly compelling for content creators, even considering the presence of the newer Lumix GH6 in the market.
The stabilization system is a game-changer, offering an impressive 6.5EV steps of compensation. This is particularly advantageous since, despite some reservations about the smaller Four-Thirds sensors, they are easier to stabilize. Additionally, the camera boasts live-streaming capabilities and excels in video autofocus performance. Current Lumix GH5 or GH5S owners may not find it necessary to upgrade. Still, if you're in the market for a new mirrorless filmmaking camera, this is a particular purchase, especially considering its affordability compared to the Lumix GH6. Moreover, it's worth noting that this camera also holds its own in still photography!
---
5. Panasonic Lumix GX9
SPECIFICATIONS
Type: Mirrorless
Sensor: Four Thirds
Megapixels: 20.3MP
Screen: 3.0-inch, 1,340k tilt touch
Viewfinder: Electronic, 2,760k tilt
Lens: Micro Four Thirds
Continuous shooting speed: 9fps
Max video resolution: 4k
User level: Enthusiast
Pros
Tilting viewfinder and touchscreen
High 20.3MP count for MFT
Hybrid stabilization
Cons
Less easy to handle than DSLR-style models
Looking for a camera that combines portability with top-notch features and technology? Look no further than the GX9! This sleek camera boasts a slim body with a high-resolution electronic viewfinder cleverly integrated into the back, eliminating the bulk of traditional DSLR-style designs. With its versatile tilt facility on the viewfinder and rear screen, you can effortlessly capture shots from any angle.
However, be aware of its compact size, as the GX9 packs a punch on the inside. Equipped with a newly developed 20.3MP sensor, it offers the exact impressive resolution found in larger cameras like the G90/G95 and Lumix G9. The GX9 also features 5-axis sensor-shift stabilization and can capture stunning 4K video and rapid-fire photos. Whether you're a frequent traveler or prefer working with smaller lenses, the GX9 is the perfect companion for photographic adventures.
---
6. Panasonic Lumix G90 / G95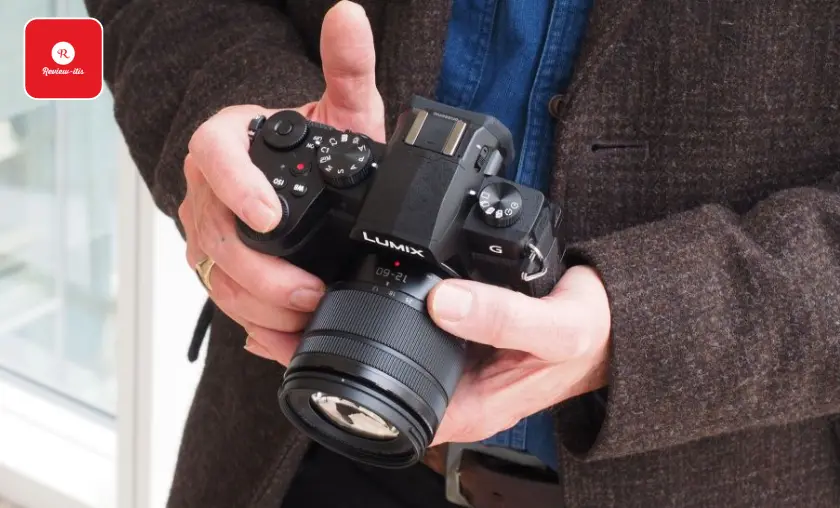 SPECIFICATIONS
Type: Mirrorless
Sensor: Four Thirds
Megapixels: 20.3MP
Screen: 3.0-inch vari-angle touchscreen, 2.1m dots
Viewfinder: OLED EVF, 2,360k dots
Lens: Micro Four Thirds
Continuous shooting speed: 9fps (6fps with AF)
Max video resolution: 4k
User level: Enthusiast
Pros
Excellent build quality and handling
High-res electronic viewfinder
Fully articulated touchscreen
Cons
Quite big for a Micro Four Thirds camera
It feels expensive for what it is
Looking to step up your photography and videography game? The Panasonic Lumix G90 (G95 in the US) is an exceptional choice for enthusiasts and vloggers alike. Its impeccable handling and well-thought-out control layout ensure a seamless shooting experience, while the lightning-fast autofocus adds a touch of brilliance to your captures. The versatility of this camera shines through in its ability to excel in stills, videos, and vlogging, offering a comprehensive package that's hard to beat. One standout feature is Panasonic's often overlooked 4K Photo modes, which provide unique capabilities not commonly found in other cameras.
Now, let's address the elephant in the room: the price. The Lumix G90/G95 doesn't come cheap but comes with Panasonic's V-Log mode as a standard inclusion, saving you from additional expenses. However, it faces stiff competition from other Lumix models, so exploring alternative options within the Panasonic Lumix lineup is worth exploring.
Tracking down the Lumix G90/G95 can be challenging, especially outside the US. Oddly enough, it has vanished from shelves in certain regions like the UK, even before its predecessor, the G80/85. But fear not; if you find one, the Lumix G90/G95 is undoubtedly a worthwhile investment that won't disappoint. Keep searching, and you might uncover this hidden gem.
---
LUMIX S MIRRORLESS
Introducing the remarkable Lumix S models – the full-frame mirrorless cameras crafted specifically for seasoned experts and professionals. Unveiled in 2018 and made available for purchase in the spring of 2019, these cutting-edge devices are poised to captivate many photographers and videographers with their exceptional capabilities. While we have chosen not to include the Lumix S1H, a specialized cinema camera that caters to the utmost high-end market, our selection comprises an enticing range of solid options for enthusiasts across the photography and videography spectrum.
7. Panasonic Lumix S5II
SPECIFICATIONS
Type: Mirrorless
Sensor: CMOS sensor without Low Pass Filter
Megapixels: 24.2
Lens mount: Leica L
Screen: 3-inch vari-angle touchscreen, 1.84m dots
Viewfinder: EVF, 3.68m dots
Max continuous shooting speed: 30fps (electronic shutter)
Max video resolution: 6K (Full-sensor readout)/29.97/25/24/23.98p
User level: Advanced/Expert
Pros
Best-in-class stabilization
Better autofocus than S5
Unlimited video recording
Cons
No tally lights
No CF Express slot
Flip-out screen blocked by cables.
With its robust and compact build, the Panasonic Lumix S5 II takes the exceptional foundation of the original Lumix S5 and elevates it to new heights. Boasting a class-leading 5-axis in-body image stabilization and excellent color science, this camera sets a benchmark in its class. However, the most notable enhancement comes from a Phase Hybrid autofocus system that seamlessly combines PDAF with Contrast Detect AF, resulting in an impressive 779-area metering capability. This advancement equips the Lumix S5 II with superior subject detection and tracking, especially in challenging scenarios like low-light environments and backlit situations.
What truly sets the Lumix S5 II apart is its ability to deliver unrestricted 4K/60p 4:2:2 10-bit recording internally, providing content creators with a wealth of creative possibilities. Additionally, it offers S&Q 4K/60p for high-speed 60fps shooting and FHD/180p for capturing mesmerizing slow-motion footage. Not to mention, its capacity for up to 6K video recording with full sensor readout further amplifies its versatility, solidifying its position as a go-to camera for the dynamic needs of today's content creators.
---
8. Panasonic Lumix S5
SPECIFICATIONS
Type: Mirrorless
Sensor: Full frame
Megapixels: 24.2MP
Screen: 3-inch vari-angle, 1,840k dots
Viewfinder: Electronic, 2,360k dots
Lens: L-mount
Continuous shooting speed: 7fps
Video: Uncropped 4K UHD up to 60/50p
User level: Intermediate/expert
Pros
Magnesium frame and vari-angle screen
Dual SD card slots
Cheaper than Lumix S5II
Cons
HDMI port not full-size
Only contrast AF
Don't let its compact size deceive you, as the Lumix S5 packs a punch with its impressive 24MP CMOS sensor, reminiscent of the one found in its larger sibling, the Lumix S1, albeit with enhanced autofocus capabilities. Built to withstand the elements, this camera boasts a rugged weather-resistant body and offers a remarkable 6.5 stops of image stabilization when used with compatible lenses. Its standout features include an unparalleled dynamic range, 4K video recording capabilities, and the ability to capture high-resolution RAW+JPEG images at a staggering 96MP. We were blown away by its performance and features during our review.
While smaller than its predecessors, the Lumix S5 matches the Lumix S1 in still photography. It even surpasses it in the video, rivaling the capabilities of the much pricier Lumix S1H. With the introduction of the Lumix S5 II, the Lumix S5 has become even more affordable, but make no mistake, it remains one of Panasonic's finest cameras, offering exceptional value for your money.
---
9. Panasonic Lumix S1R
SPECIFICATIONS
Type: Mirrorless
Sensor: Full frame
Megapixels: 47.3MP
Screen: 3.2-inch, 2,100k
Viewfinder: Electronic, 5,760k
Lens: L-mount
Continuous shooting speed: 9fps
Max video resolution: 4k
User level: Expert/Professional
Pros
Huge resolution
Excellent build and controls
High-end 4K video
If your primary focus is capturing top-quality still photographs, the Lumix S1R justifies its higher price tag than the Lumix S1. With nearly twice the resolution, it delivers exceptional image detail and clarity. It's important to note that both cameras are on the larger and heavier side, which holds for the L-mount lenses introduced by Panasonic, Sigma, and Leica as part of the new L-mount alliance.
However, you prefer a more lightweight and versatile option that can excel in still photography and videography. In that case, the Lumix GH5 or Lumix G9 models in a smaller format might be a better fit. Notably, a firmware update in November 2019 made these cameras' XQD memory card slot compatible with the latest CFexpress memory cards, highlighting Panasonic's forward-thinking approach.
Although the Lumix S1R may have a slightly bulkier build, it truly shines as a high-resolution powerhouse. Its exceptional resolving power left a lasting impression on us during our testing, and we eagerly anticipate how the L-mount system will continue to evolve and support this great camera.
---
LUMIX COMPACTS
Are you searching for a compact yet versatile travel camera that caters to the needs of your entire family? Or you may want a super telephoto bridge camera that exudes power and flexibility. Alternatively, suppose you're looking for an advanced compact camera to accompany you on your photography expeditions when you can't bring your primary camera. In that case, Panasonic offers all three options, ensuring you find the perfect fit for your specific requirements.
10. Panasonic Lumix TZ90 / ZS70
SPECIFICATIONS
Type: Compact
Sensor: 1/2.3-type
Megapixels: 20.3MP
Screen: 3.0-inch, 1,040k tilt touch
Viewfinder: Electronic, 1,166k
Lens: 24-720mm f/3.3-6.4 (effective)
Continuous shooting speed: 10fps (4k 30fps)
Max video resolution: 4k
User level: Intermediate
Pros
Typically big 'TZ' zoom range
Smart selfie mode
Cons
Relatively small 1/2.3-type image sensor
Small grip area
Offering a commendable balance of affordability and an array of features, the Panasonic Lumix ZS70 / TZ90 (known as ZS70 in the US and TZ90 in the UK and other regions) compact camera proves to be an intelligent choice. While it may house a smaller sensor, its 30x zoom lens outshines the 10x or 15x zooms in the pricier Lumix TZ100 and TZ200 models. With an impressive, effective focal length range of 24-720mm, courtesy of the Leica lens, this camera effortlessly spans from expansive wide-angle coverage to extreme super-telephoto while neatly retracting into a pocket-sized body.
Don't let its ultra-slim profile fool you, as the Lumix ZS70/TZ90 boasts both an electronic viewfinder and a tilting touchscreen at the back that can pivot a full 180 degrees, ensuring you capture those essential travel selfies without a hitch. Even though this camera was introduced in 2017, our recent review highlighted its compact dimensions and excellent zoom range as winning features that continue to make it a prime choice for travel photography.
---
11. Panasonic Lumix FZ1000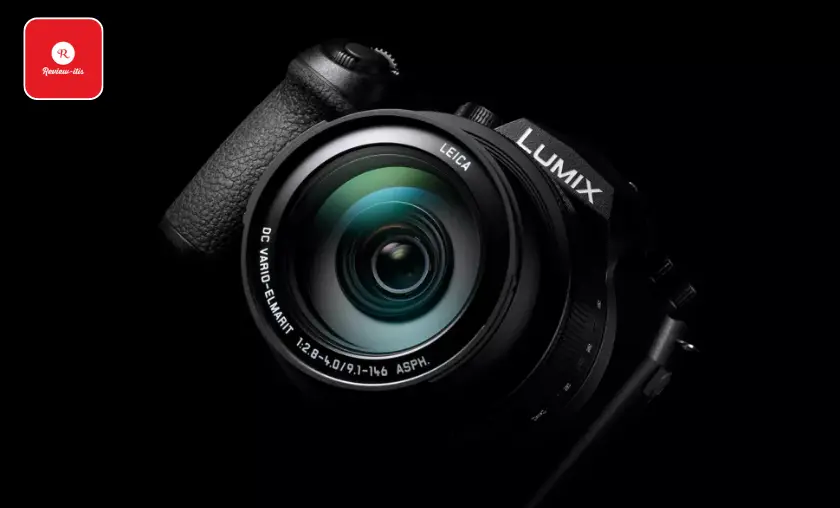 SPECIFICATIONS
Type: Compact
Sensor: 1.0-type
Megapixels: 20.1MP
Screen: 3.0-inch, 921k pivot
Viewfinder: Electronic, 2,539k
Lens: 25-400mm f/2.8-8 (effective)
Continuous shooting speed: 12/50fps (4k 30fps)
Max video resolution: 4k
User level: Intermediate
Pros
25-400mm effective zoom range
5-axis Hybrid OIS
Cons
Less telephoto reach than the FZ330
No touchscreen
Providing a more sensible price point compared to Panasonic's range-topping FZ2000 bridge camera, this option also surpasses the cheaper FZ330 due to its physically larger image sensor and higher megapixel count of 20.1MP, as opposed to just 12.1MP. While it may not reach the same super-telephoto extremes, it still impresses with an effective zoom range of 25-400mm courtesy of its Leica lens. The Light Speed AF system comes into play to ensure sharp focus on fast-moving subjects, while the 5-axis hybrid optical image stabilization keeps everything steady. Furthermore, the camera offers 4K video capture capabilities. When it comes to stills, it can achieve a maximum continuous speed of 12fps or 50fps when utilizing the mechanical or electronic shutter, respectively.
Although Panasonic did introduce the Lumix FZ1000 II in 2019, it essentially shares the same core features as the original model, with only minor cosmetic changes. As long as the original FZ1000 is still available, it remains our top recommendation, combining excellent performance with an attractive price point.
---
12. Panasonic Lumix DMC-LX15 / 10
SPECIFICATIONS
Type: Compact
Sensor: 1.0-type
Megapixels: 20.1MP
Screen: 3.0-inch, 1,040k tilt touch
Viewfinder: None
Lens: 24-72mm f/1.4-2.8 (effective)
Continuous shooting speed: 10/50fps (4k 30fps)
Max video resolution: 4k
User level: Enthusiast
Pros
Relatively large 1.0-type sensor
Good zoom lens
Cons
No viewfinder
260-shot battery life
You'll find two exceptional options bearing the 'LX' designation within Panasonic's premium range of compact cameras. Both cameras present compelling choices, but we prefer the Panasonic Lumix LX15 for its outstanding value proposition. Equipped with a smaller 1.0-type image sensor and a Leica Summilux zoom lens boasting an 'effective' focal length range equivalent to 24-72mm in full-frame terms, this camera strikes an impressive balance.
Despite its wonderfully compact size, it doesn't compromise on power. It features unique capabilities such as Light Speed AF, hybrid stabilization, and the ability to record 4K video and bursts of stills at a remarkable 30fps. The Lumix LX15 embodies the notion that great things come in small packages.
---
How We Test Cameras
At Digital Camera World, we comprehensively test the finest Panasonic cameras in various shooting situations, ensuring a balance between real-world scenarios and carefully controlled lab conditions. Our rigorous lab tests focus on critical aspects such as resolution, dynamic range, and signal-to-noise ratio.
We employ ISO resolution charts to evaluate resolution, while DxO Analyzer test equipment aids us in calculating dynamic range. Additionally, DxO Analyzer assists in conducting thorough noise analysis across the camera's ISO range. These meticulous real-world testing procedures and precise lab results are the foundation for our informed comments and recommendations in our buying guides. To delve deeper into our testing and review processes, we invite you to explore further details on Digital Camera World.
---
Conclusion
The Best Panasonic Cameras Review highlights the exceptional range of mirrorless and compact options available in the Lumix series. Panasonic continues to impress with their innovative technology and commitment to delivering outstanding image quality and advanced features. Whether you're a professional photographer or an enthusiast, there is a Panasonic Lumix camera to suit your needs.
From the powerful and versatile Lumix G mirrorless cameras to the professional-grade Lumix S series and the compact yet feature-packed options, Panasonic offers a diverse selection for photographers of all levels. Trust our reviews to help you find the perfect Panasonic camera that will capture your most memorable moments with exceptional clarity and detail.
---
For More amazing articles related to Technology Check out our website Over Here
To Read more similar articles click here
---
Thanks for visiting our Website. If you appreciate our work, kindly show us some support in our comments section 🙂