If you've been on the hunt for the Best Drugstore Lipsticks, you're in luck! The beauty industry has truly stepped up its game, with an abundance of brands offering an impressive range of transfer-proof, comfortable, and highly pigmented lipsticks. Say goodbye to the days of settling for subpar quality – now you can find affordable lipsticks that rival high-end options.
Let's talk about the convenience of shopping for drugstore lipsticks. Not only do they deliver top-notch performance, but they also won't break the bank. With so many brands catering to diverse skin tones and occasions, you're spoiled for choice. No matter your budget, there's a drugstore lipstick out there that will make your heart skip a beat.
Table of Contents
So, without further ado, dive into our list of the best drugstore lipsticks. From smooth textures to vibrant shades, these lipsticks are here to elevate your beauty game. Find the one that speaks to your soul, and get ready to rock the perfect pout that suits your style and budget.
---
The 10 Best Drugstore Lipsticks
L'Oreal Paris Colour Riche Lipcolour – Fairest Nude
Features
Ultra-hydrating
Keeps the lips soft
Matte finish
Rich color payoff
Get ready for some lip-loving goodness! The L'Oreal Paris Colour Riche Lipcolour is here to revolutionize your pout game. Packed with nourishing ingredients like omega 3, vitamin E, and argan oil, this lipstick is on a mission to keep your lips moisturized and oh-so-soft. Say goodbye to dryness and cracked lips because this formula has got your back.
If you're a fan of that gorgeous satin-smooth finish, you're in for a treat. The L'Oreal Paris Colour Riche Lipcolour delivers precisely that, giving your lips a luscious and fuller appearance. The shade Fairest Nude is an absolute stunner, especially for those with pink undertones. To dive deeper into the wonders of this lipstick, be sure to check out the review video.
---
Maybelline SuperStay Ink Crayon Lipstick – Lead The Way
Features
Smudge-proof
Transfer resistant
Easy application
Smooth finish
Get ready to amp up your lip game with the Maybelline SuperStay Ink Crayon Lipstick. This bad boy is all about long-lasting power and a stunning matte finish. Enriched with essential oils, it keeps your lips moisturized throughout the day, ensuring a comfortable wear. Say goodbye to dry and parched lips!
With its innovative Lasting Ink Technology, this drugstore lipstick is here to stay. It boasts an impressive staying power of 8 hours, so you can conquer the day without worrying about touch-ups. The formula glides effortlessly onto your lips, delivering a smooth and precise application.
Plus, it's transfer-resistant and smudge-proof, keeping your lip color intact. And don't forget the built-in sharpener for that perfect tip every time. The shade Lead The Way is an absolute showstopper, especially for those with pink undertones.
---
Revlon Ultra HD Matte Lipcolor – Embrace
Features
Velvety matte finish
Lightweight formula
100% wax-free
Easy to apply
Get ready to experience the Revlon Ultra HD Matte Lipcolour, a game-changer in the world of lightweight liquid lipsticks. This gem offers a soft matte finish that is both stunning and comfortable to wear. What sets it apart? Well, it's 100% wax-free! Instead, it features a gel formula that not only provides a matte look but also feels incredibly moisturizing on your lips. Say goodbye to that uncomfortable, sticky feeling!
But that's not all—this lipstick is here to rescue your dry lips. Infused with shea butter, it works its magic to heal and nourish, leaving your lips plump and irresistibly smooth. And let's talk about the shade Embrace. With its lovely peachy color, it's the perfect match for those with fair skin tones. Get ready to embrace a whole new level of lip perfection!
---
Burt's Bees Gloss Lip Crayon – Outback Oasis
Features
Easy application
Moisturizing
Paraben-free
Phthalate-free
Petrolatum-free
SLS-free
Synthetic fragrance-free
This genius product combines the best of both worlds—a lip balm and a lipstick—in one sleek package. The result? A glossy finish that will leave your lips looking luscious and feeling oh-so-comfortable. Say goodbye to any discomfort that comes with traditional lipsticks!
The secret behind this wonder crayon lies in its creamy texture, which not only imparts a beautiful sheen but also keeps your lips nourished and hydrated for a whopping 8 hours. How does it do it? Well, thanks to a blend of skin-loving ingredients such as shea butter, kendi oil, jojoba oil, and minerals like zinc and copper, your lips will stay irresistibly soft and perfectly moisturized.
It's time to banish those chapped lips for good and embrace a glossy, healthy pout.
---
COVERGIRL Continuous Color Lipstick- Rose Quartz 415
Features
Lightweight
Glides smoothly
Long-lasting
Provides nourishment
Available in many colors
Get ready to elevate your lip game with the COVERGIRL Continuous Color Lipstick. This fantastic lipstick not only adds a touch of glossy shimmer to your lips but also delivers a natural-looking glow that will make heads turn. Enriched with the goodness of vitamins A and E, this lipstick goes beyond mere beauty enhancement by moisturizing your lips and providing protection against free radical damage. It's like a treat for your lips!
What's even better is that this lipstick has received the coveted leaping bunny certification, meaning it's cruelty-free and hasn't been tested on animals. The smooth and nourishing formula effortlessly glides onto your lips, ensuring a seamless application every time. With a range of natural, soft colors to choose from, you can find the perfect shade to complement your style.
Plus, once applied, you can enjoy the long-lasting effects of this lipstick for up to six hours.
---
Milani Color Statement Lipstick – Dulce Caramelo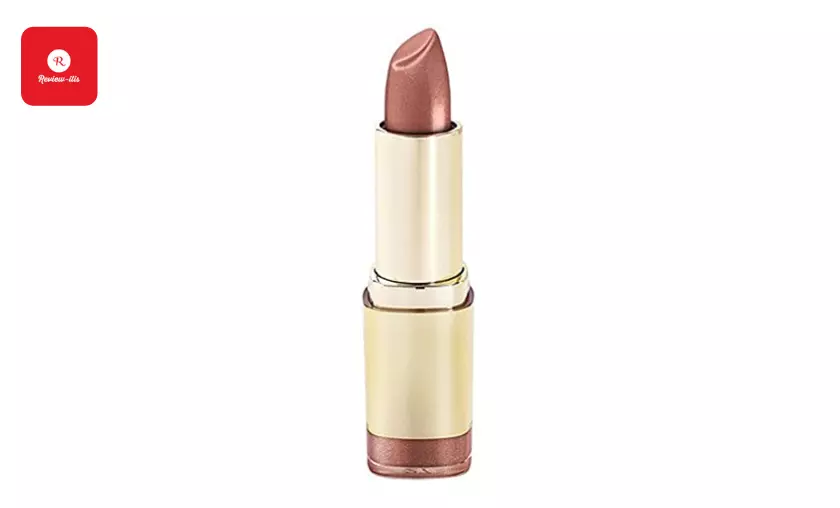 Features
Moisturizing
Long-lasting
Easy application
Creamy texture
Cruelty-free (PETA certified)
Packed with the nourishing power of vitamins A and C, this lipstick goes beyond mere color to moisturize and hydrate your lips, leaving them feeling soft and supple. The satin-glossy finish adds a touch of glamour, while the lightweight formula ensures a comfortable and weightless wear. Say goodbye to constant touch-ups, as this transfer-proof and long-lasting lipstick will keep your pout looking flawless throughout the day.
Not only does the Milani Color Statement Lipstick deliver stunning results, but it's also a product you can feel good about using. As a cruelty-free brand, Milani ensures that no furry friends were harmed during the creation of this lipstick. The shade Dulce Caramelo is an absolute showstopper, featuring a pearl brown-pink hue that delivers true instant color in just one swipe
---
Clinique Dramatically Different Lipstick- Sugared Maple
Features
Long-wearing
Value for money
Phthalate-free
Fragrance-free
Available in many shades
This lipstick is specially formulated with lip care ingredients to ensure your pout stays nourished and hydrated throughout the day.
What sets this lipstick apart is its innovative 3D pearl center core, which works its magic to sculpt and contour your lips, giving them a pouty and plump appearance that's bound to turn heads. With a wide range of shades to choose from, you can find the perfect hue to complement any look while adding a touch of irresistible shine to your lips.
Not only does the Clinique Dramatically Different Lipstick offer stunning color and hydration, but it also provides a luxurious lip care experience. The carefully selected ingredients work in harmony to keep your lips in top condition, ensuring they remain soft & supple.
---
Rimmel Provocalips 16 Hour Kiss Proof Lip Colour- Heart Breaker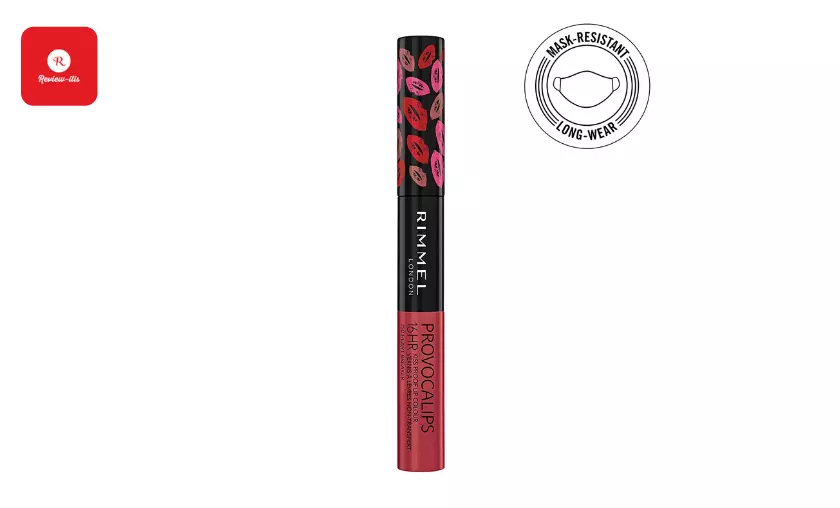 Features
Lightweight
Flexible
Transfer-proof
Easy to remove
Non-drying
With its glossy finish that lasts for an impressive 16 hours, you can confidently take on any challenge without worrying about touch-ups. The secret lies in its flexible formula, which effortlessly glides onto your lips, contouring them with precision and without creating any unsightly lip lines. Say goodbye to the frustration of constant reapplication and hello to a lip color that stays put, even through meals and drinks.
Plus, you can enjoy the added benefit of continuous moisturization, ensuring your lips feel soft and supple throughout the day. And when it's time to remove your luscious lip color, simply reach for an oil-based makeup remover for a quick and easy clean-up. It's time to embrace the Rimmel Kiss Proof Lip Colour and experience a lipstick that truly stands the test of time.
---
Wet N Wild Silk Finish Lipstick – Sunset Peach
Features
Creamy texture
Long-lasting
Moisturizing
Cruelty-free (PETA certified)
The wet n wild Enriched Lipstick offers more than just hydration. Its rich and creamy texture allows for buildable color, giving you the freedom to achieve your desired intensity. Whether you're going for a subtle everyday look or a bold statement, this lipstick has got you covered.
The shade Sunset Peach, a beautiful peachy coral, is perfect for those with warm skin tones, adding a touch of warmth and vibrancy to your overall look. So why settle for a lipstick that only offers color when you can have one that also cares for your lips?
---
NYX Liquid Suede Cream Lipstick- Soft Spoken
Features
Highly pigmented
Creamy texture
Non-drying
Semi-matte finish
Paraben-free
No synthetic preservatives
With its vibrant shades and elegant matte finish, this lipstick is sure to make a statement. But it's not just about the looks—the formula is enriched with avocado oil and vitamin E, providing your lips with nourishment, moisture, and a plump appearance. Say goodbye to dry, chapped lips and hello to a luscious pout that's as comfortable as it is beautiful.
The NYX Liquid Suede Cream Lipstick doesn't just deliver on color and texture; it also promises long-lasting wear. With its fade-resistant formula, you can enjoy your bold lip look without worrying about constant touch-ups. The creamy texture glides on smoothly, ensuring easy and precise application.
Plus, this product is synthetic preservative-free, making it gentle and non-irritating for your lips. If you're looking for a versatile shade, Soft Spoken is the way to go.
Conclusion
We've explored a range of options that offer high-quality, affordable, and skin-loving formulas, ensuring you can achieve the perfect pout without breaking the bank. Whether you're after long-lasting wear, nourishing hydration, or stunning shades, these drugstore lipsticks have got you covered.
Remember, finding the right lipstick is all about personal preference and discovering what works best for you. From the nourishing formulas of Revlon and Milani to the vibrant shades of NYX and Rimmel, there's something for everyone in this lineup. So go ahead and experiment, mix and match, and embrace your inner lip aficionado. Don't be afraid to step outside your comfort zone and try new shades and finishes—you never know when you'll stumble upon your new signature lip color.
Now armed with this knowledge, you can confidently strut down the beauty aisle and make an informed decision about which drugstore lipstick deserves a spot in your makeup collection. Whether you're going for a natural everyday look or a bold statement, these top 10 lipsticks are ready to take your lips to the next level.
---
To read more similar articles, click here.
Thanks for visiting our Website. If you appreciate our work, kindly show us some support in our comments section 🙂