Hey there, fellow makeup enthusiasts! Are you tired of spending a fortune on high-end makeup brands? Well, fear not, because today we're diving into the world of dupe hunting. Get ready for "The Ultimate Dupe List for the Best Makeup Brands" where we'll reveal the best alternatives that give you the same fabulous results without breaking the bank. Say goodbye to those hefty price tags and say hello to savvy shopping!
We all know that finding the perfect makeup products can be a challenge, especially when our favorite brands seem to come with a hefty price tag. But fret not, my friends, because the world of dupes is here to save the day. We've scoured the beauty universe to uncover the best dupes that deliver comparable quality and performance. So, get ready to discover a treasure trove of affordable options that will leave you feeling fabulous and your wallet a little happier.
Table of Contents
The Ultimate Dupe List is your go-to guide for finding those hidden gems that give you the same luxurious experience as your favorite high-end brands. We'll be exploring a wide range of makeup products and brands, uncovering budget-friendly alternatives that rival their pricey counterparts. From drugstore finds to indie favorites, we'll leave no stone unturned in our quest to bring you the best dupes out there.
---
The Ultimate Dupe List for the Best Makeup Brands
If You Enjoy:
GIORGIO ARMANI:
Luminous Silk Foundation
Then Try Out:
L'ORÉAL PARIS:
True Match Liquid Foundation
These two foundations, available in similar shades, offer flawless coverage and a natural glow to the skin. It's no wonder that even the likes of Meghan Markle have reportedly fallen for the allure of the Giorgio Armani foundation. However, when it comes to value and results, I can't help but lean towards the L'Oréal foundation.
Sure, the Giorgio Armani foundation carries its own sense of beauty gravitas, but the price point and performance of the L'Oréal alternative can't be argued with. With its budget-friendly option, you can achieve the same impeccable finish without breaking the bank. So why splurge when you can save without sacrificing the desired outcome? It's a win-win situation for both your beauty routine and your wallet.
---
If You Enjoy:
YVES SAINT LAURENT:
Touche Éclat All-Over Brightening Pen
Then Try Out:
MAYBELLINE:
Dream Lumi Highlighting Concealer
YSL's Touche Éclat is the beloved "eight hours of beauty sleep in a click." Confession time: I used to be a bit unsure about its purpose (concealer or highlighter?), but now I've discovered the magic of applying it under my eyes and on my cheekbones for that perfect touch of luminosity.
However, I recently stumbled upon a pleasant surprise—the Maybelline brightening gel-based formula. It's astonishingly similar to the beauty icon, giving me that same radiant glow. The only drawback is that the affordable version doesn't offer a wide range of shades, but compromises can be made for such an incredible dupe.
---
If You Enjoy: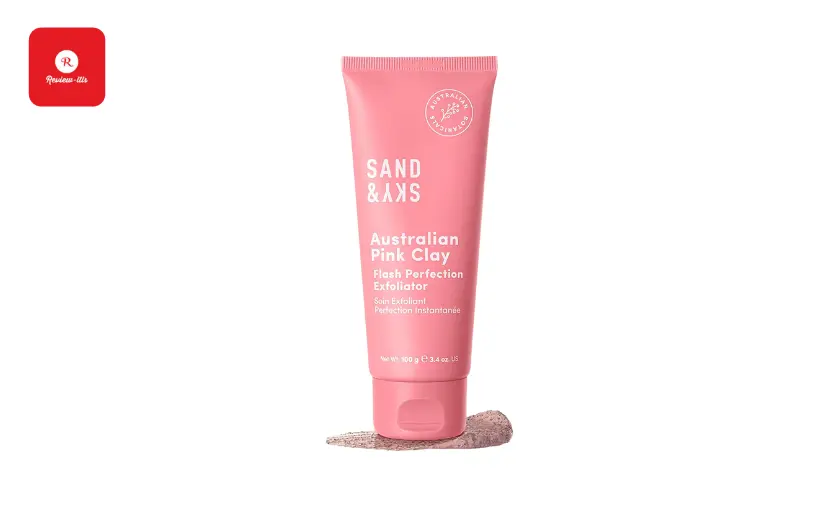 SAND & SKY:
Australian Pink Clay Flash Perfection Exfoliating Treatment
Then Try Out:
L'ORÉAL PARIS:
Pure Clay Mask, Exfoliate and Refine Pores
Sand & Sky, the brand with the iconic pink packaging that has taken over our Instagram feeds. You can't escape its allure, especially with the launch of their pink clay skincare products, which caused quite a frenzy with their long waiting lists and glowing reviews. Personally, I'm a big fan of their mask for tackling acne. But hold on tight, because L'Oréal has stepped up its game and introduced a clay-based exfoliant that provides similar mattifying benefits. It's like finding a hidden treasure in the beauty aisle!
With L'Oréal's clay-based exfoliant, you can now achieve that coveted matte finish without breaking the bank. It's a game-changer, folks! So, say goodbye to FOMO and hello to a more affordable option that delivers comparable results. Who says you can't have it all?
---
If You Enjoy:
YVES SAINT LAURENT:
Tatouage Couture Liquid Matte Lip Stain
Then Try Out:
L'ORÉAL PARIS:
Rouge Signature Matte Liquid Lipstick
The ever-changing trends in the beauty world! While glosses have taken center stage recently, I must confess that I still hold a special place in my heart for good matte liquid lipstick. There's something about that velvety finish that can't be beaten. Sure, the YSL liquid lipsticks exude a sense of undeniable luxury, but fear not! L'Oréal has come to the rescue with their own line of liquid lipsticks that offer the same rich pigment, opaque coverage, and impressive longevity at just a fraction of the price.
Why break the bank when you can achieve the same stunning results with a more budget-friendly alternative? It's a win-win situation, my friends! So, don't let the shifting trends deter you from rocking that flawless matte lip. Embrace the power of L'Oréal's affordable liquid lipsticks and show the world that you can slay the lip game without emptying your wallet.
---
If You Enjoy: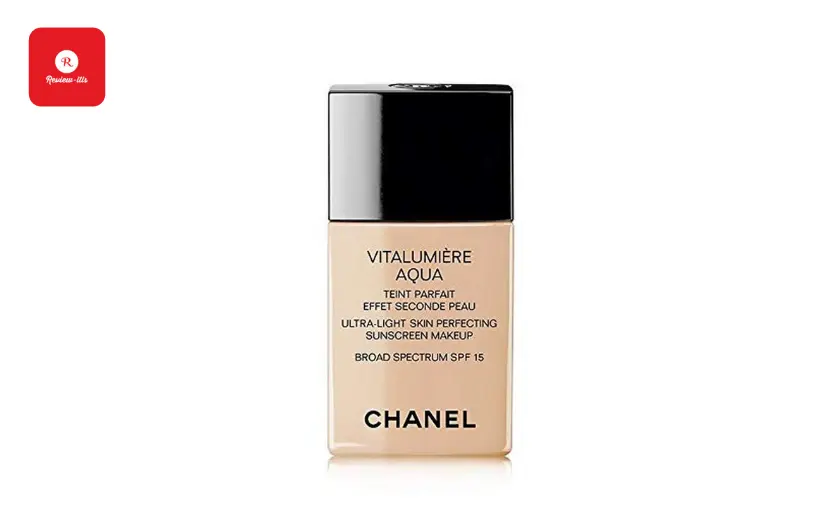 CHANEL:
Vitalumiere Aqua Ultra-Light Skin Perfecting Makeup
Then Try Out: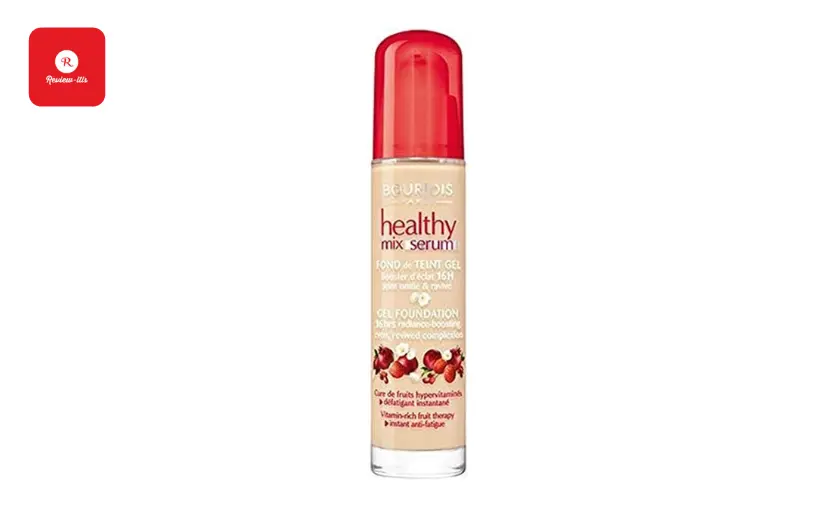 BOURJOIS:
Healthy Mix Serum Light Coverage Liquid Foundation
When it comes to water-based foundations, I can't help but rave about these two gems. Their lightweight coverage and radiant finish have won me over time and time again. I must say that the Bourjois formula stands out as one of the best drugstore foundations I've ever encountered. If you're searching for a base that effortlessly enhances your natural beauty with a touch of luminosity, both options are guaranteed to energize your complexion and leave you looking flawless.
Why settle for anything less than a foundation that mimics your skin's natural radiance? With these water-based wonders, you can achieve that coveted "your skin but better" look without breaking the bank. Embrace the power of these energizing foundations and let your natural beauty shine through
---
If You Enjoy: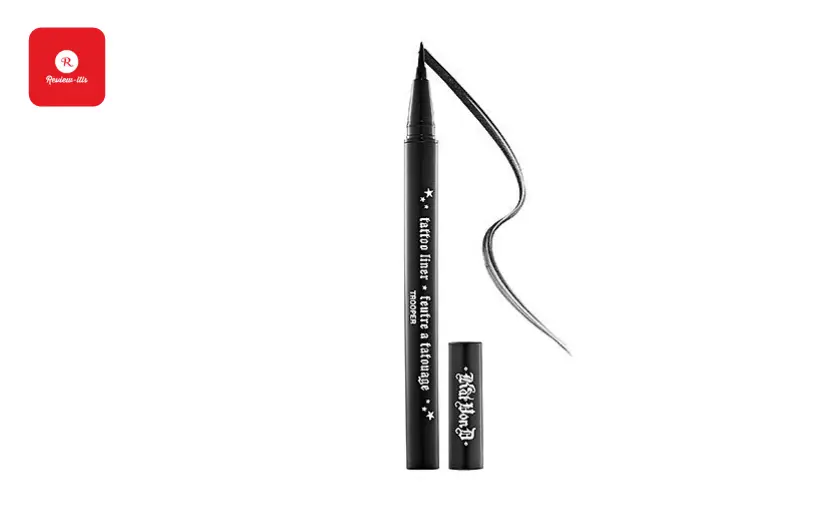 KAT VON D:
Tattoo Liner Liquid Eyeliner
Then Try Out:
MAYBELLINE:
Master Precise Liquid Eyeliner Black
Kat Von D's tattoo liner has become an absolute staple for enthusiasts everywhere. With its intense black pigment, precise application, and smudge-resistant formula, it's no wonder it has gained a cult following. However, if you're looking for an equally long-lasting formula with a user-friendly nib, this offering from Maybelline is here to impress. Whether you're a seasoned eyeliner pro or just starting out, you'll find its easy application and impressive longevity to be a game-changer.
Don't fret if you haven't tried Kat Von D's iconic tattoo liner yet. Maybelline's alternative delivers the same level of quality and performance, making it an excellent choice for all eyeliner lovers. Get ready to achieve those flawlessly defined eyes without the fuss, and embrace the precision and long-lasting wear this Maybelline liner offers.
---
If You Enjoy:
URBAN DECAY:
Naked Heat Palette
Then Try Out:
RIMMEL:
Magnif'eyes 12 Pan Shade Palette in Spice
When it comes to a stunning array of amber-inspired eye shadows in various finishes, the difference in price can be quite staggering. Let me start by saying that I'm a huge Urban Decay fan and believe their eye shadows are top-notch. However, if you're not someone who frequently wears eye shadow or if you're exploring the captivating world of fiery hues, Rimmel has got you covered with their budget-friendly palette. Don't be fooled by the price tag; these shadows offer impressive pigmentation, seamless blending, and long-lasting wear that won't disappoint.
While Urban Decay sets the bar high with their quality eye shadows, Rimmel's affordable alternative provides exceptional value for those who want to experiment with the amber trend without breaking the bank.
---
If You Enjoy:
NARS:
Blush in Orgasm
Then Try Out:
SLEEK MAKEUP:
Blush in Rose Gold
Both options excel when it comes to delivering a delicate shimmer and a beautiful peachy flush to your cheeks. Not only that, but they both boast an intense level of pigmentation that truly impressed me. In fact, I'll go as far as to say that the Sleek blushes might be the most pigmented cheek products I've encountered, regardless of whether they're from high-end or high-street brands.
Don't let the visuals fool you, because these blushes pack a punch when it comes to color payoff. Whether you opt for the high-end brand or the more affordable, Sleek alternative, you can expect a stunning shimmery peach hue that will give your cheeks a gorgeous pop of color. The intense pigmentation of the Sleek blushes is truly unmatched, making them a standout option that rivals even their high-end counterparts.
---
Conclusion
And there you have it, the ultimate dupe list for the best makeup brands! We've explored a range of affordable alternatives that can give their high-end counterparts a run for their money. From foundations to lipsticks, eyeliners to blushes, these dupes prove that quality and affordability can go hand in hand.
Remember, it's not always about the price tag when it comes to makeup. It's about finding products that deliver on pigmentation, longevity, and overall performance. By exploring these dupe options, you can save yourself some hard-earned cash without compromising on the quality of your makeup routine.
So go ahead, try out these dupes and see for yourself how they measure up. Whether you're a budget-conscious beauty lover or enjoy discovering new alternatives, this ultimate dupe list has got you covered. Embrace the power of dupes and unlock a world of affordable beauty without sacrificing the results you desire.
---
To read more similar articles, click here.
Thanks for visiting our Website. If you appreciate our work, kindly show us some support in our comments section 🙂