Welcome to an aromatic adventure into the world of Natural & Organic Colognes. In this ever-conscious era, where eco-friendly choices are in the spotlight, it becomes imperative to seek fragrances that captivate our senses and align with our values. That's precisely why we've taken it upon ourselves to curate an impeccably crafted list of the ten best natural and organic colognes, specially tailored for your everyday use.
When it comes to selecting the perfect fragrance, why settle for anything less than a sensory delight that also shows respect for our environment? Our meticulously chosen selection of the finest natural and organic colognes offers an exquisite range of scents, meticulously crafted with botanical extracts, sustainable ingredients, and a firm commitment to eco-conscious practices.
From invigorating citrus notes that awaken the senses to earthy and woody accords that ground us in nature's embrace, the best natural and organic colognes celebrate the sheer beauty of Mother Earth's offerings. Each fragrance in our lineup has been carefully selected to provide you with an enchanting olfactory experience while upholding the highest standards of sustainability and purity. By embracing these exceptional scents, you express your individuality and contribute to a more harmonious relationship between humanity and the natural world.
Table of Contents
Our ultimate goal is to present you with a thoughtfully curated selection that encapsulates the best of both worlds – captivating aromas derived from natural sources and crafted with an unwavering dedication to organic principles. So, dear readers, join us on this aromatic journey as we unveil the top ten best natural and organic colognes designed to enrich your everyday experiences with the essence of nature's beauty.
---
The Best Natural & Organic Colognes
Abel's Natural Perfume
Non-Toxic
Palm-Olive Free
Ethically Sourced
Abel, a fragrance brand driven by the conviction in the captivating allure of scents, aims to craft sophisticated, gender-neutral perfumes that tantalize our senses while maintaining a positive environmental impact.
The magic of Abel lies in their commitment to using only plant-based ingredients. Each element of this exquisite non-toxic perfume originates from the natural world, ensuring that every ingredient list boasts essential oils, plant extracts, and scent molecules derived solely from plants. To further enhance the purity and integrity of their fragrances, they are carefully blended with organic, food-grade grain alcohol.
By adhering to these principles, Abel creates a harmonious symphony of scents that delights our senses and respects the Earth from which they originate.
---
DefineMe's Clean Perfume
Non-Toxic
Palm-Olive Free
Ethically Sourced
DefineMe, a brand dedicated to empowering individuals to embrace their true potential, offers a remarkable collection of non-toxic perfumes designed to inspire and uplift.
Their range of fragrances encompasses scents that evoke self-love, gratitude, creativity, wanderlust, mindfulness, passion, and confidence. Each perfume is carefully crafted to awaken the senses and foster a deeper connection with oneself and the world around us.
DefineMe's commitment to ethical practices shines through in their formulation. The perfumes are gluten-free, vegan, and cruelty-free, catering to those seeking a conscientious fragrance choice. To further ensure purity and sustainability, their fragrances are carried in sugarcane alcohol, free from palm oil, phthalates, parabens, petroleum, formaldehyde, and BHT.
---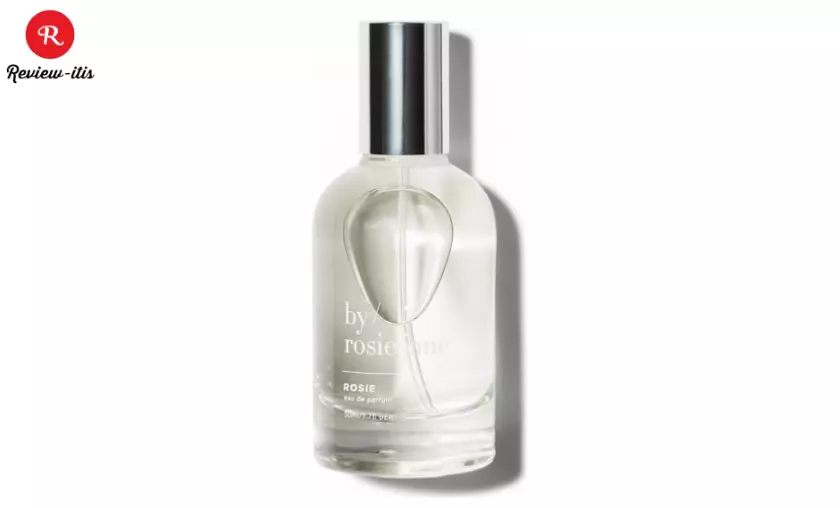 By/Rosie Jane's Perfume
Non-Toxic
Palm-Olive Free
Ethically Sourced

by/rosie jane, a brand founded and led by moms, takes pride in crafting non-toxic fragrances with clean and safe formulas.
Their fragrance range includes three distinct product options: Eau de Parfum, travel spray, and perfume oil, catering to different preferences and needs.
With a selection of eight delightful scents to choose from, by/rosie jane ensures there is a safe and non-toxic perfume for everyone. Whether you're drawn to the refreshing blend of pear and jasmine in Leila Lou or the captivating notes of cedar and frankincense in Dylan, these fragrances offer a guilt-free and enjoyable olfactory experience.
---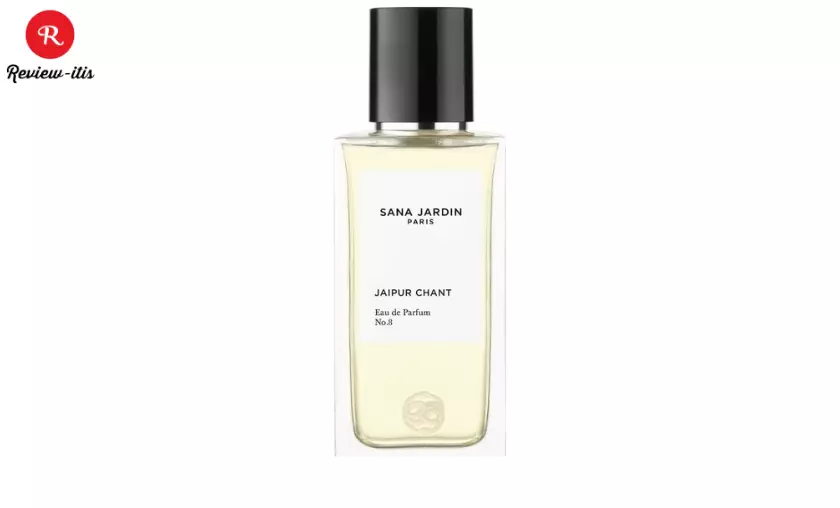 Sana Jardin's Natural Perfume
Non-Toxic
Palm-Olive Free
Ethically Sourced
Sana Jardin draws inspiration from the ancient and sacred art of perfume, infusing their fragrances with the transformative power of plants to transport wearers on an enchanting journey.
With enticing names like Vanilla Nomad, Sandalwood Temple, Jaipur Chant, and Berber Blond, these non-toxic fragrances cater to both women and men, inviting them to embark on a global olfactory adventure.
For those seeking a thrilling and spicy experience, the Tiger By Her Side Eau De Parfum awaits. With a captivating blend of coriander seed, cinnamon, and vanilla, this fragrance pays homage to the mythical High Priestesses of Ancient Egypt, evoking a sense of intrigue and allure.
---
Heretic Parfum's Natural Perfume
Non-Toxic
Palm-Olive Free
Ethically Sourced
Unlike traditional perfumes laden with synthetic fragrances that may contain harmful substances, and even so-called "clean" perfumes that still incorporate petrochemical-derived ingredients, Heretic Parfum stands as a pioneer in the realm of natural perfumes.
With a dedication to non-synthetic and botanical ingredients, Heretic Parfum embraces transparency by openly sharing every single component that finds its way into their exquisite bottles. Join us as we delve into the realm of pure, natural perfumery, where the power of botanicals takes center stage.
---
Vyrao's Organic Perfume
Non-Toxic
Palm-Olive Free
Ethically Sourced
A brand that seamlessly blends energetic healing with the artistry of master perfumery to bring you a collection of toxin-free perfumes.
Embracing a holistic approach to well-being, Vyrao offers a range of vegan and cruelty-free fine fragrances carefully selected to foster a deeper connection to ourselves and our emotions, while elevating our energetic field.
Indulge in scents designed to enhance mindfulness and intuition, ignite courage and creativity, awaken liberation and sensuality, invite transformation and illumination, promote self-love, and harness the power of attraction and protection.
Each fragrance is presented in a vibrant 50ml glass bottle, adorned with a Herkimer diamond crystal, ready to transport you to a world of vibrant energy and captivating aromas.
---
Dolma Perfume's Clean Perfume
Non-Toxic
Palm-Olive Free
Ethically Sourced
With an extensive range of scents, from the enchanting Amethyst Mist to the captivating Midnight Velvet, Dolma Perfumes offers a plethora of options to discover your new signature scent for any occasion. But that's not all—this brand also caters to individuals seeking vegan and non-toxic men's perfumes, or aftershaves that anyone can enjoy, regardless of gender.
Dolma Perfumes takes pride in their carefully curated collection of scents, expertly crafted from a blend of natural and safe synthetic ingredients. Rest assured, their fragrances are free from palm oil, parabens, and phthalates, allowing you to indulge in delightful aromas with a clear conscience.
---
Rainwater Botanicals Natural Perfume
Non-Toxic
Palm-Olive Free
Ethically Sourced
Rainwater Botanicals offers a range of 100% natural fragrances that encompass an enticing variety, including the aromatic Spruce and Cardamom, the enchanting blend of Wild Rose and Bergamot, the soothing combination of Lavender Vanilla, the fruity delight of Woodland Berry, the warm and spicy essence of Pumpkin Chai, the refreshing fusion of Coconut Lime, and the captivating allure of Patchouli Citrus, among many others. These fragrances are lovingly carried in organic jojoba oil, ensuring a luxurious and nourishing experience.
What sets Rainwater Botanicals apart is their commitment to using only natural ingredients, with no synthetic additives. If you're searching for a perfume or non-toxic body spray free from harsh chemicals, Rainwater Botanicals is an excellent choice. Their fragrances allow you to indulge in the pleasures of scent without compromising your well-being.
---
The 7 Virtues' Long Lasting Perfume
Non-Toxic
Palm-Olive Free
Ethically Sourced
A Canadian brand that offers a collection of exceptional perfumes known as the "Peace Perfumes." These fragrances stand apart from the rest, not only for their captivating scents but also for their commitment to a greater social mission.
When you delve into the world of The 7 Virtues and experience their Vanilla Woods Eau de Parfum or any of their other six exquisite scents, you're not just embracing a fragrance free from chemical nasties. You're also supporting the brand's noble endeavor to rebuild communities affected by war. The 7 Virtues goes beyond creating toxic-free perfumes; they actively contribute to the betterment of society.
You won't find a trace of SLS, parabens, phthalates, formaldehyde, synthetic colors, UV inhibitors, palm oil, animal byproducts, or sulfates in these remarkable perfumes. The 7 Virtues ensures that their fragrances are crafted with the utmost care and attention to detail, so you can indulge in a scent that enhances your personal style and aligns with your values.
---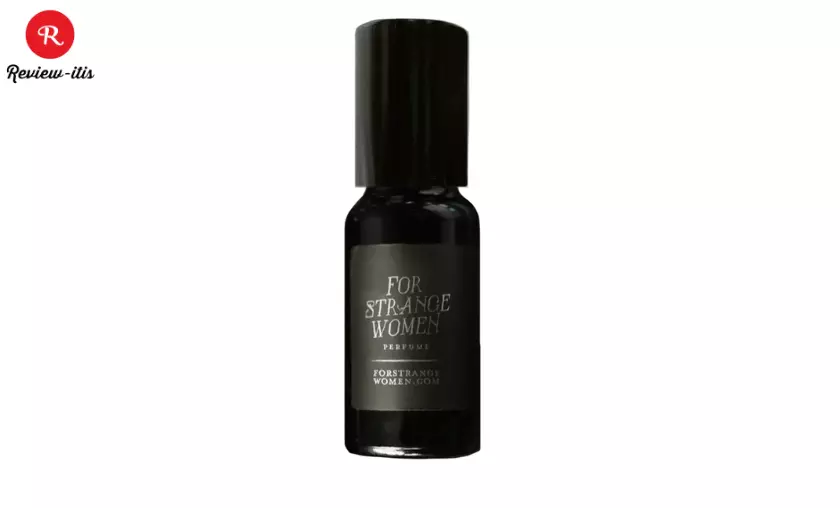 For Strange Women's All-Natural Perfume
Non-Toxic
Palm-Olive Free
Ethically Sourced
Natural perfume oils and natural solid perfumes are not mere fragrances but gateways to an ethereal realm. Each scent is carefully crafted to evoke memories that go beyond the surface, reaching into the depths of the subconscious. For Strange Women understands the power of scent to transport us to another dimension, where emotions and memories intertwine in a beautifully mysterious way.
With enchanting offerings such as Astral Projection and November in the Temperate Deciduous Forest, you can rest assured that wearing For Strange Women's scents means embracing your individuality. These unique fragrances set you apart from the crowd, ensuring that you won't smell like anyone else.
Conclusion
Along this aromatic journey, we've uncovered an exquisite collection of scents that enchant our senses and align with our values. These ten best natural and organic colognes offer captivating aromas and eco-conscious practices, harmoniously blending sustainability and indulgence.
Choosing natural and organic colognes goes beyond personal style; it's a conscious decision that contributes to a greener and healthier planet. Crafted with botanical extracts, sustainable ingredients, and a commitment to eco-consciousness, these fragrances allow us to indulge guilt-free. From invigorating citrus to earthy and woody notes, there's a safe and natural perfume suited for every man and every occasion.
Let's embrace the power of natural and organic colognes and incorporate them into our daily lives. By selecting these exceptional fragrances, we express our individuality, connect with nature's essence, and pave the way for a more sustainable future. These scents envelop us, inspire us, and enhance our experiences, providing an opportunity to delight our senses while staying true to our values. With the ten best natural and organic colognes, we embark on a fragrant journey that elevates our senses and aligns with our beliefs.
---
To read more similar articles, click here.
Thanks for visiting our Website. If you appreciate our work, kindly show us some support in our comments section 🙂