Welcome, fellow adventurers, to a captivating exploration of the world of travel-size fragrances. Just like a seasoned globetrotters, we understand the thrill of embarking on exhilarating journeys while staying fresh and fragrant along the way. That's why we've meticulously curated a list of the ten best travel-size fragrances, ensuring you can embark on your adventures with the best scents.
Traveling is an art, my friends, and just as an artist wields their palette, we believe that having the perfect fragrance collection is essential for creating unforgettable olfactory experiences. These Best Travel–Size Fragrances, my fellow wanderers, offer a compact and convenient solution for those always on the move, allowing you to carry a touch of luxury and allure in your trusty suitcase or trusty backpack.
In our relentless quest to discover the best travel-size fragrances, we've traversed the corners of the fragrance world, seeking wisdom from the most esteemed experts and delving into the offerings of renowned perfume houses. Each fragrance on our coveted list has been meticulously chosen for its travel-friendly size, long-lasting performance, and captivating aroma. Whether your heart yearns for vibrant bursts of citrus, aromatic whispers of woods, or delicate whispers of florals, fear not! Our carefully curated collection ensures that you'll find the perfect travel-size fragrance to accompany you on your expeditions, like a loyal companion infusing your travels with pure olfactory magic.
Table of Contents
So, my intrepid companions, join us as we embark on this extraordinary olfactory adventure. Together, let us dive headfirst into this aromatic journey, unraveling the scents that capture the very essence of adventure in their compact and portable forms.
---
The 10 Best Travel–Size Fragrances
Maison Louis Marie No.03 L'etang Noir Perfume Oil
Get ready for an intriguing tale, my fragrance enthusiasts! L'Etang Noir draws its name from an enchanted black lake, a place where the brand's ingenious founder and creative director ventured during her childhood, diving into the world of fishing and exploration. But hold on, there's a twist! Despite its name, this fragrance takes a detour from the expected woody scent and transports us to a realm of warmth and exoticism.
Imagine wrapping yourself in a snug blanket of fragrance as you roll on this cozy and intimate rollerball perfume oil. With hints of vanilla, tonka, and tobacco flower, it's a harmonious symphony of captivating aromas that will captivate your senses. So, prepare to embark on an extraordinary olfactory journey with L'Etang Noir, where names may deceive, but the scents will undoubtedly enchant.
---
Phlur Tangerine Boy Eau De Parfum
This delightful fragrance is a harmonious blend of spice, freshness, fruitiness, and warmth, carefully crafted with the essence of tangerine, ginger, black pepper, amber, jasmine, and moss. Just one spritz of this sprightly and unisex scent is enough to make a statement that will leave a lasting impression.
Imagine the invigorating sensation of sinking your teeth into a perfectly ripe tangerine, with its zesty notes dancing on your tongue. Tangerine Boy captures that essence and infuses it with a touch of spice, a dash of freshness, and a hint of warmth. The result is a captivating, uplifting, comforting fragrance, inviting you to embrace a carefree and playful state of mind. With its carefully balanced blend of tangerine, ginger, black pepper, amber, jasmine, and moss, Tangerine Boy is a vibrant and unisex fragrance that demands attention with just a single spritz.
So, my friends, let Tangerine Boy transport you to a world of citrusy delight and lively sensations. Embrace the playfulness, freshness, and warmth that this captivating scent brings to the table. With its invigorating blend of tangerine, ginger, black pepper, amber, jasmine, and moss, Tangerine Boy is the perfect companion for those seeking a fragrance that exudes joy, personality, and a touch of whimsy.
---
Valentino Beauty Donna Born in Roma Coral Fantasy Eau De Parfum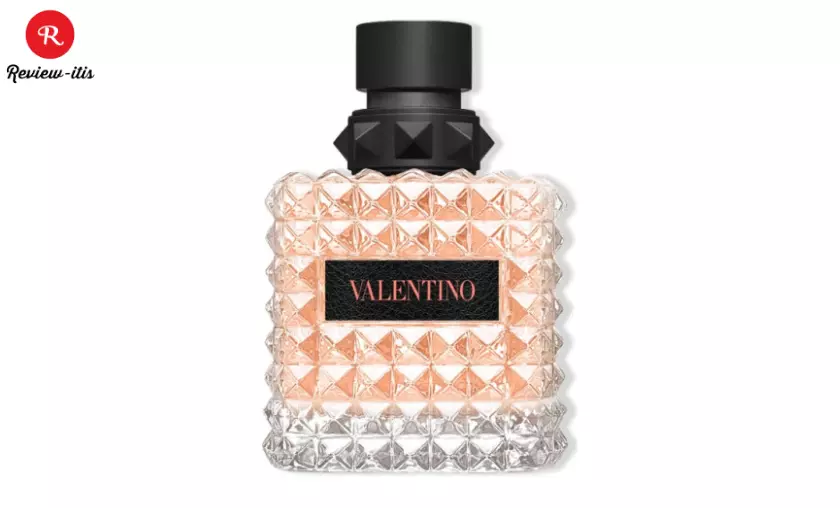 Born in Roma Coral Fantasy is a vibrant and vivacious fruity floral scent that captures the essence of this magnificent city. With its juicy orange main accord and tantalizing kiwi top notes, this fragrance is a burst of uplifting freshness. But it doesn't stop there! Luminous rose accord and soft musks add a touch of elegance and depth, creating a harmonious symphony of aromas that will leave you captivated.
Imagine strolling through the streets of Rome as the sun sets, with the vibrant colors of the sky painting a breathtaking backdrop. Born in Roma Coral Fantasy embodies this magical atmosphere, evoking a sense of joy and excitement. The juicy orange and invigorating kiwi notes awaken your senses, while the delicate rose and velvety musks wrap you in an aura of sophistication.
---
YSL Beauty Lavalliére – Le Vestiaire Des Parfums
This perfume is an absolute must-have for those who appreciate a delicate balance of aromas. Picture yourself taking a leisurely stroll through a verdant, gated garden as the captivating scents envelop you. With the perfect blend of rose petals, fresh fig, and blackcurrant, this fragrance exudes a lush and unisex aroma that is both refreshing and captivating.
Prepare to be transported to a world of botanical wonders, where the sweetness of rose petals harmonizes with the invigorating burst of fresh fig and blackcurrant. This enchanting scent captures the essence of a serene garden oasis, where nature's beauty is at its finest. Embrace this fragrance's verdant and vibrant experience, as it transports you to a world filled with natural elegance and captivating aromas.
---
Ralph Lauren Polo Earth Eau de Toilette
This delightful scent takes inspiration from all corners of the globe, combining a harmonious blend of citrus and floral notes that will leave you feeling invigorated. Get ready to embark on an olfactory adventure with this light, easy-to-wear fragrance that combines the best of both worlds effortlessly.
Imagine the tantalizing aroma of juicy citrus fruits, featuring the heartwarming embrace of bergamot and the vibrant essence of green mandarin. As the fragrance unfolds, cooling waves of sage and sweet diva lavender gently caress your senses, while the delicate orange flower adds elegance. With 97% of its ingredients sourced from nature, this fragrance embodies the beauty of the natural world, capturing the essence of pure bliss in every spritz.
Experience the perfect fusion of citrus and floral elements, expertly crafted to create an invigorating, effortlessly wearable scent.
---
Maison Margiela Replica Beach Walk
This aptly named scent captures the essence of a sun-soaked stroll along the sandy shores, enveloping you in a vibrant and sunny aura. Picture yourself lounging in a comfortable sun-chair, the gentle breeze caressing your skin, as the invigorating blend of citrusy bergamot, mellow ylang ylang, and creamy coconut milk transports you to beachside bliss.
Indulge your senses in the perfect fragrance companion for those moments when you yearn for the seaside. With each spritz of "Beach Walk," you'll be instantly transported to a world of carefree relaxation and sun-drenched adventures. Embrace the feeling of warm sand between your toes and the gentle kiss of the sun on your skin, as this fragrance captures the essence of beachside serenity, no matter where you may find yourself.
---
Lancôme La Vie Est Belle Eau De Parfum
While it may captivate your eyes with its whimsical appearance, there's so much more to discover beyond the surface. This scent is a floral gourmand masterpiece, skillfully blending the sweetness of spring with the allure of earthy patchouli. With every spritz, the captivating notes of iris dance harmoniously with the grounding essence of patchouli, creating a fragrance that embodies the essence of whimsy and sophistication.
But that's not all, my olfactory adventurers. Brace yourselves for an intoxicating base that will leave you spellbound. As the scent settles, a seductive blend of warm vanilla and spun sugar emerges, enveloping you in a delectable cloud of fragrance. Prepare to leave a trail of delightful aroma in your wake, as this travel-size perfume weaves its magic and enchants everyone who encounters its irresistible scent.
---
Giorgio Armani Beauty My Way Eau De Parfum
Inspired by the wonders of travel, this captivating scent invites you to immerse yourself in its aromatic tapestry. The journey begins with the vibrant top notes of orange blossom, carefully sourced from the majestic lands of Egypt. As you delve deeper into its composition, a heart of intoxicating tuberose and jasmine, sourced from the enchanting fields of India, unfolds, casting a spell of floral allure.
But the adventure doesn't stop there, my scent-seeking companions. Prepare to be transported to the far reaches of Madagascar as the fragrance settles into its base notes of luxurious vanilla. The essence of this exotic land infuses the scent with warmth and sensuality, creating an irresistible olfactory experience. To add a refreshing twist, a dash of citrus bite is introduced through bergamot sourced from the sun-kissed region of Calabria.
---
Viktor & Rolf Good Fortune Eau De Parfum
Prepare to be mesmerized by the captivating allure of this enchanting fragrance, enclosed within a bottle as dazzling as an amethyst gem. At the heart of this olfactory spectacle lies the radiant presence of jasmine, captivating your senses with its floral splendor. As the curtains rise, the fragrance unveils a harmonious blend, with a base of bourbon vanilla lending a luscious and velvety embrace. But the performance doesn't stop there; top notes of fennel and gentian flower take center stage, infusing the fragrance with a touch of subtle spice that adds depth and intrigue.
This fragrance is a symphony of fragrant notes, expertly orchestrated to create a captivating and unforgettable experience. The delicate dance of jasmine, the seductive allure of bourbon vanilla, and the intriguing interplay of fennel and gentian flower intertwine to create an enchanting and alluring composition. Prepare to be transported to a realm where elegance meets mystery, where floral elegance reigns supreme, and where every spritz of this fragrance becomes a magical moment to cherish.
---
D.s. & Durga Steamed Rainbow
Introducing Steamed Rainbow, a fragrance that takes you on a sensory journey through the colors of the spectrum. Each note is thoughtfully arranged in ROYGBIV order, creating a symphony of aromas that will leave you mesmerized. This clean and fresh fragrance is a true olfactory delight that never overwhelms, evoking the sensation of a dewy and light atmosphere reminiscent of the refreshing breath of air that follows a rejuvenating rainstorm.
Prepare to be enchanted by the harmonious blend of scents that make up Steamed Rainbow. From the invigorating top notes to the lingering base, this fragrance creates an uplifting and invigorating experience. Immerse yourself in a fragrance that captures the essence of renewal and rejuvenation, as if stepping into a world washed clean by a gentle rain.
---
Conclusion
And there you have it, my adventurous comrades, a thrilling expedition through the realm of travel-size fragrances. We have navigated the vast landscape of scents and carefully handpicked the ten best companions for your daring escapades. These fragrances, compact in size yet mighty in aroma, will be your olfactory passports to unforgettable journeys.
As adventurous souls, we understand our expeditions' importance of versatility and convenience. The best travel-size fragrances we've discovered offer the perfect blend of portability and long-lasting performance, ensuring that you stay fresh and alluring no matter where your wanderlust takes you. From bustling city streets to remote wilderness, these fragrances will accompany you every step of the way, leaving an enchanting trail of captivating aromas.
So, my fellow thrill-seekers, remember to pack one of these travel-size fragrances in your trusty travel bag as you embark on your next adventure. Let the scents transport you to new horizons, evoke cherished memories, and add an extra touch of elegance to your courageous explorations. Embrace the power of fragrance, let it become an integral part of your travel narrative, and embark on your next odyssey with confidence and style. With the ten best travel-size fragrances in your possession, the world is yours to discover, one captivating scent at a time. Safe travels, my adventurous friends!
---
To read more similar articles, click here.
Thanks for visiting our Website. If you appreciate our work, kindly show us some support in our comments section 🙂