Gather 'round folks! as we dive into the world of Cult Classic Beauty Products. These are the holy grails of the beauty industry, the iconic items that have amassed legions of loyal followers and have stood the test of time. From the tried-and-true to the innovative and game-changing, these products have captured the hearts and faces of beauty enthusiasts across the globe.
This article'll explore the fascinating allure of cult classic beauty products. What sets them apart from the rest? How do they attain such a devoted following? We'll deeply dive into the stories behind these beloved items, uncovering the secrets of their success and why they have become staples in beauty routines worldwide.
Table of Contents
So, whether you're a beauty aficionado or just curious about the phenomenon of cult classics, prepare to embark on a thrilling journey through the beauty industry's most beloved and iconic products. Get ready to discover the legends, the myths, and the undeniable allure of these cult classic beauty treasures.
---
List of 12 Cult Classic Beauty Products
Yves Saint Laurent Touche Éclat All-Over Brightening Pen
This extraordinary beauty tool is like a magic wand that effortlessly fits into any handbag or petite clutch, ready to work its enchanting effects. With just a few swipes, this pen of wonders brightens, conceals, and sculpts, bestowing upon your face a natural and radiant glow that defies expectations.
YSL's Touche Éclat is not your ordinary highlighter. It is a multifunctional powerhouse that combines the artistry of brightening, concealing, and sculpting in one sleek package. With its innovative formula and precision brush, this pen effortlessly adds a touch of luminosity to the skin, banishing dullness and fatigue with a single stroke. Say goodbye to tired eyes and hello to a radiant complexion that's bound to turn heads.
---
Mason Pearson Handy Mixture Nylon & Boar Bristle Hair Brush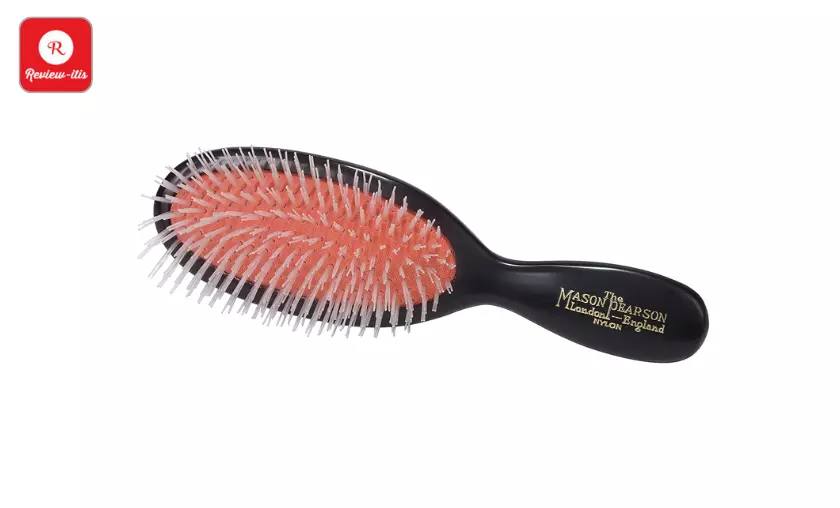 Travel back in time to the year 1885, where a legendary hairbrush was born, the Mason Pearson brush. Fast forward to the present day, and this iconic beauty tool remains virtually unchanged, earning its well-deserved title as the world's most famous hairbrush. Renowned for its impeccable craftsmanship, the Mason Pearson brush has stood the test of time and continues to captivate hair enthusiasts worldwide.
What sets this brush apart from the rest is its unrivaled devotion to natural bristles. These gentle bristles work their magic by massaging the scalp and distributing the hair's natural oils evenly, resulting in hair that's nothing short of glorious hair. It's no wonder that every famous hairstylist worth their salt swears by this timeless masterpiece, ensuring that their kit is never without one, or even a few!
With the Mason Pearson brush in your arsenal, you can experience the luxurious sensation of a scalp massage while effortlessly achieving luscious and healthy locks. It's a testament to the brush's enduring legacy that, even after all these years, it remains a staple in the beauty routines of professionals and enthusiasts alike.
---
Dior Diorshow Lash-Extension Effect Volume Mascara
Elevate your lash game to new heights with the power of Diorshow, a true legend in the world of mascara. This long-standing bestseller has captured the hearts of beauty enthusiasts and professional makeup artists alike, solidifying its status as a must-have in any makeup collection. With its innovative XXL brush and microfiber-enhanced formula, Diorshow delivers unparalleled results, creating full and fanned-out lashes that demand attention.
But Diorshow doesn't stop there. This iconic mascara goes above and beyond by infusing each swipe with the renowned French fashion house's essence. With a touch of Dior's signature rose essence, your lashes are treated to an extra dose of decadence, making every application feel like a luxurious experience. It's the perfect marriage of high-performance mascara and indulgent beauty, giving you the best of both worlds.
---
Benefit Benetint Cheek and Lip Stain
Step back in time to 1976, when two visionary sisters, Jean and Jane Ford, embarked on a journey that would revolutionize the beauty industry. With a stroke of genius, they concocted their first product, a rose-tinted stain destined to leave a lasting mark.
Originally crafted to enhance the lips of the mesmerizing exotic dancers in San Francisco's vibrant Mission District, this creation would soon transcend its humble origins and capture the hearts of beauty enthusiasts worldwide. Fast forward to the present day, and this iconic product from Benefit has cemented its status as a beloved staple amongst beauty lovers from all walks of life.
The rose-tinted stain, born out of the Ford sisters' creative vision, has become a timeless favorite that continues to captivate with its versatile charm. Its allure lies in its ability to add a touch of natural, rosy radiance to the lips, effortlessly enhancing one's beauty with a subtle yet captivating allure.
---
Vintner's Daughter Active Botanical Serum
In the world of skincare wizardry and meet April Garguilo, the visionary third-generation winemaker turned skincare maven. In a mere five years, she has conjured up a magical elixir that has taken the beauty industry by storm. This enchanting potion, a harmonious blend of botanical oils brimming with antioxidants, has become nothing short of a sensation. With a growing roster of celebrity devotees that includes the likes of Tracee Ellis Ross and Gwyneth Paltrow, it's clear that Garguilo's creation has cast a spell that captivates even the most discerning beauty connoisseurs.
Unveiling her debut elixir to the world, Garguilo has awakened a fervor among green beauty enthusiasts everywhere. The allure of her creation is undeniable, beckoning to those who seek a skincare experience that transcends the ordinary. Bursting with the restorative power of nature's finest ingredients, this elixir is a testament to Garguilo's expertise in crafting a formula that delivers transformative results. So, if you're in search of a gift for the green beauty enthusiast in your life, look no further.
---
Elizabeth Arden Eight Hour Cream
As the apricot-tinted balm continues to captivate hearts and minds, it remains a timeless symbol of beauty and elegance. Its reputation as a potent healing salve is matched only by its status as an indispensable tool in the world of makeup.
With its versatile nature, this balm is a trusted ally, whether used for nourishing dry lips, soothing irritated skin, or creating a subtle, natural glow. Elizabeth Arden's creation has transcended the boundaries of time, capturing the devotion of beauty enthusiasts throughout the decades.
As you delve into its rich history and experience its transformative abilities firsthand, you'll understand why this little apricot-tinted gem is essential to any beauty collection. It's a testament to the enduring power of innovation and the profound impact a single product can have on the beauty landscape.
---
Shu Uemura Eyelash Curler
Shu Uemura's legendary eyelash curler, made famous by its mention in The Devil Wears Prada, is not just a mere accessory. This pro-favorite tool stands out from the crowd with its innovative design elements that guarantee flawless results. Featuring silicone padding, a unique mushroom-shaped curve, and patented hinge technology, this curler combines form and function in perfect harmony, ensuring a gentle yet remarkably effective curl that lasts.
With its ergonomic design and cutting-edge features, Shu Uemura's eyelash curler has become the go-to choice for beauty enthusiasts and professionals alike. Its silicone padding delicately caresses your lashes, preventing any uncomfortable tugging or pinching. The cleverly engineered mushroom-shaped curve ensures that every lash, from the inner to the outer corner, receives the perfect amount of lift and curl.
---
La Mer Crème de la Mer
Behold the coveted rich cream that has captured the hearts of skincare enthusiasts far and wide, promising a soft and supple complexion that radiates with beauty. This remarkable moisturizer, infused with the groundbreaking Miracle Broth developed by aerospace physicist Max Huber, is the ultimate gift for that special someone you truly want to indulge.
Dive into a world of luxury and transformation as you embrace the power of this fabled moisturizer. Max Huber's patented Miracle Broth, meticulously crafted and blended into every jar, holds the key to unlocking your skin's true potential. Immerse yourself in the silky embrace of this rich cream, as it works its magic to nourish and hydrate, leaving your complexion feeling replenished and rejuvenated.
With its exquisite formulation and legendary reputation, this moisturizer stands as a testament to the pursuit of timeless beauty and uncompromising quality.
---
SKII Facial Treatment Essence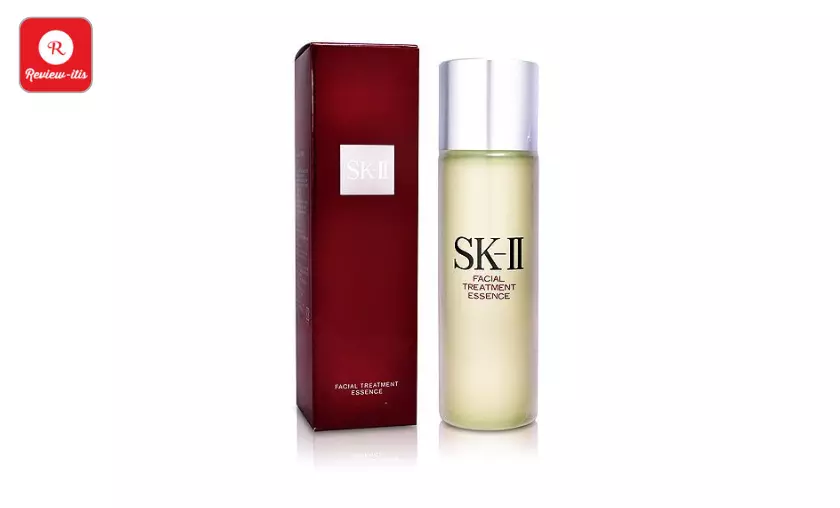 Prepare to be amazed by the legendary "miracle water" that has taken Asia by storm. SKII's iconic tonic has become a sensation, with a staggering statistic that will leave you in awe: a bottle is sold every 22 seconds. But this isn't just any ordinary tonic.
It holds the power of a magic ingredient known as Pitera, a secret concoction originally discovered in the hands of aged sake brewers, known for their timeless youthfulness. Brace yourself as we delve into the wonders of this essence and its extraordinary ability to smooth texture, diminish fine lines, and fade the appearance of dark spots.
Unlock the secrets of this transformative elixir as we explore the fascinating journey of Pitera. Derived from an ancient art of sake brewing, this magical ingredient holds the key to rejuvenation and radiance. Prepare to witness the power of science and tradition converging into a single bottle.
---
NARS Mini Blush + Balm Set
With its just-pinched, pinky-peach flush, this iconic blush has become a staple in the beauty world, leaving a trail of blushing admirers in its wake. Its charm is so irresistible that it has even inspired a range of offshoots, including the coveted Orgasm lip balm. Rumor has it that even the radiant Meghan Markle herself adorned her lips with this delightful balm on her wedding day.
Step into a world where cheeks are kissed by a touch of magic, delivering a natural, rosy glow that mesmerizes all who behold it. Nars's Orgasm blush has become an embodiment of beauty, capturing the essence of a perfect flush. Its popularity has soared over the years, creating a ripple effect beyond the blush realm. Brace yourself as we explore the realm of its enchantment, delving into the alluring world of the Orgasm lip balm.
---
MAC Retro Matte Lipstick in Ruby Woo
This matte, blue-red creation can flatter virtually every skin tone, leaving a trail of awestruck admirers in its wake. Brace yourself as we dive into the captivating world of Ruby Woo and explore why this shade has become a steadfast favorite among beauty enthusiasts worldwide.
Step into a realm where lips are adorned with the epitome of sophistication and allure. MAC's Ruby Woo takes center stage as the epitome of a true red lip.
Its matte, blue-red formula effortlessly transcends the boundaries of skin tone, leaving a mesmerizing impact on all who wear it. Prepare to be enchanted by its ability to evoke confidence and timeless beauty, as this iconic shade continues to captivate hearts and stand the test of time.
---
Le Labo Santal 33 Eau de Parfum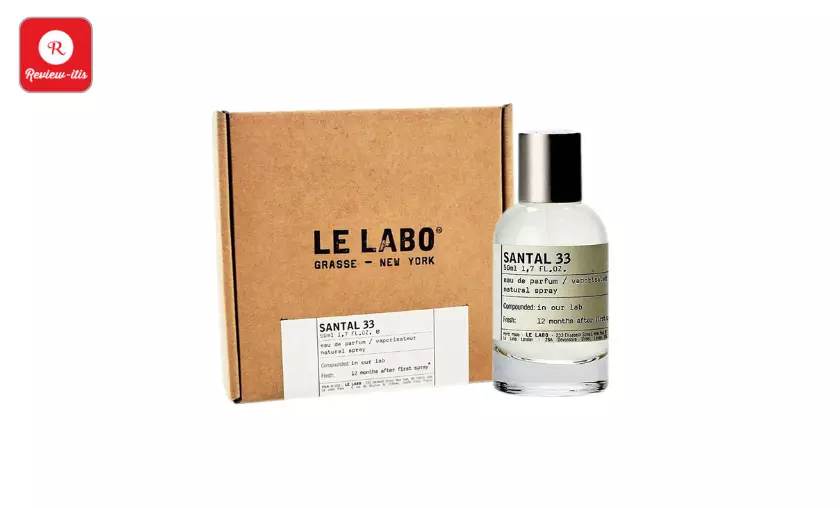 This extraordinary fragrance has soared to the summit of beauty's coveted "must-have" list in recent years, leaving an indelible mark on the olfactory landscape.
With its unique blend of cedar, sandalwood, leather, and sweet violet, Santal 33 has solidified its position as a true icon in the realm of scents. Join me as we unravel the secrets behind its alluring charm and discover why this fragrance continues to captivate the senses.
Behold the aromatic symphony that is Santal 33, a fragrance that has woven its way into the hearts of fragrance enthusiasts around the globe. With its exquisite fusion of cedar, sandalwood, leather, and sweet violet, this scent has become a force to be reckoned with.
---
Conclusion
In conclusion, these cult classic beauty products have stood the test of time and garnered a dedicated following. From the iconic Diorshow mascara to the beloved Elizabeth Arden Eight Hour Cream, these products have become staples in the beauty routines of countless individuals worldwide. Their reputation and popularity speak volumes about their effectiveness and the satisfaction they bring to their users.
Whether it's the timeless appeal of Nars Orgasm blush or the enchanting scent of Le Labo's Santal 33, these cult classic beauty products have become icons in the industry, adored by beauty enthusiasts and professionals alike. They have transcended trends and fads, earning their place as tried-and-true favorites that continue to deliver exceptional results.
So, if you want to elevate your beauty routine and experience the magic of these legendary products, don't hesitate to try them. Join the ranks of devoted fans who swear by their effectiveness and let these cult classics work their wonders on your skin, hair, and overall beauty.
---
To read more similar articles, click here.
Thanks for visiting our Website. If you appreciate our work, kindly show us some support in our comments section 🙂