Hey there, skincare enthusiasts! Today, we're diving deep into the best skincare products to combat acne. Acne can be a real pain but fear not because we've got you covered with a lineup of powerhouse products that will leave your skin looking clear, smooth, and radiant.
From cleansers to spot treatments, we've curated a list of top-notch products specifically designed to target acne and its underlying causes. We know that dealing with acne can be frustrating, but with the right skincare routine and these incredible products, you'll be well on your way to achieving the complexion of your dreams.
Table of Contents
So, bid farewell to blemishes and say hello to a revitalized, blemish-free complexion. Let's dive into the world of skincare and discover the game-changing products that will help you conquer acne once and for all!
---
The Best Skincare Products to Combat Acne:
Paula's Choice Skin Perfecting 2% BHA Liquid Exfoliant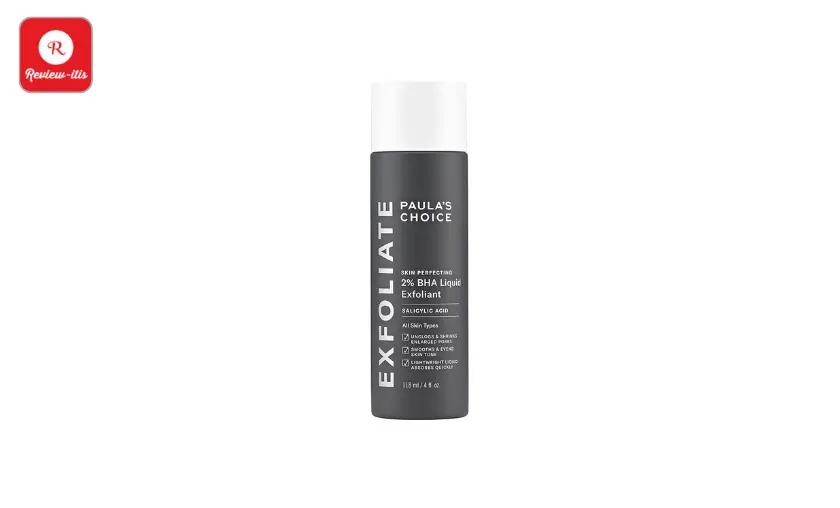 Features
Type: Toner
Size: 1 or 4 ounces
Key Ingredients: Salicylic acid, green tea
You're in for a treat with their Skin Perfecting 2% BHA Liquid Exfoliant. Backed by rigorous research, this powerful formula featuring salicylic acid (aka BHA) takes on excess sebum, bacteria, and pesky pollutants that love to clog pores and cause acne and blackheads.
But that's not all! Adding green tea ensures your skin stays nourished and irritation-free, making it a true game-changer in the fight against blemishes.
Get ready to level up your skincare game with the scientific precision and effectiveness of Paula's Choice. With their Skin Perfecting 2% BHA Liquid Exfoliant, you'll bid adieu to congestion and say hello to a clearer, more radiant complexion.
---
PanOxyl Acne Foaming Wash
Features
Type: Cleanser
Size: 5.5 ounces
Key Ingredients: Benzoyl peroxide, glycerin
The PanOxyl Acne Foaming Wash is here to revolutionize your skincare routine with its unbeatable combination of affordability, minimal ingredients, and potent actives. This mighty cleanser boasts a whopping 10% benzoyl peroxide, making it a force to be reckoned with in the battle against acne. And don't worry about parched skin because glycerin swoops in to nourish and hydrate your skin.
Be cautious if you have dehydrated skin, as you might find this cleanser a tad too drying. But fear not; this dermatologist-approved product is winning over the hearts of many skincare experts, so you can trust it to deliver exceptional results.
---
The Ordinary Niacinamide 10% + Zinc 1%
Features
Type: Serum
Size: 1 ounce and 2 ounces
Key Ingredients: Niacinamide and zinc
Get ready to revolutionize your acne-fighting routine with The Ordinary's Niacinamide Serum. This powerful elixir, enriched with a potent 10 percent niacinamide, is your ticket to clearer, healthier skin. Say goodbye to pesky breakouts and hello to a more balanced complexion that will have you radiating confidence.
With its affordable price tag, this serum is a must-have for anyone seeking effective acne solutions without breaking the bank. It's time to give your skin the attention it deserves and unleash the power of niacinamide for a genuinely extraordinary complexion.
---
Youth To The People Superclay Purify Clear Power Mask
Features
Type: Mask
Size: 2 ounces
Key Ingredients: Niacinamide, BHA, volcanic and French green clay
Say hello to clearer, healthier skin with the Superclay Purify + Clear Power Mask. This extraordinary mask is packed with a powerful combination of clay, BHA, and niacinamide, making it a top choice for acne treatment. Its remarkable ability to regulate oil production and deeply cleanse pores will reveal a brighter, more revitalized complexion with every application.
While sensitive skin types should proceed with caution due to the mask's potent active ingredients, incorporating it into your weekly skincare regimen can work wonders in clearing breakouts and revitalizing your skin. Get ready to experience the transformative power of the Superclay Purify + Clear Power Mask.
---
Differin Adapalene Gel 0.1% Acne Treatment
Features
Type: Gel
Size: .5 ounce and 1.6 ounces
Key Ingredients: Adapalene
Get ready to level up your acne-fighting game with Differin. This over-the-counter powerhouse is a must-have in any skincare routine, especially for those dealing with moderate to severe acne. Its star ingredient, adapalene, is a topical retinoid known for boosting skin cell turnover and effectively reducing breakouts over time.
However, it's important to note that Differin increases skin sensitivity to sunlight. So, incorporate sunscreen into your routine to protect your skin from potential sun damage.
---
Glytone Acne Clearing Cleanser
Features
Type: Cleanser
Size: 6.7 ounces
Key Ingredients: Salicylic acid
Conquer acne with the Glytone Acne Clearing Cleanser, the perfect choice for those who swear by the acne-fighting prowess of salicylic acid. This foaming cleanser combines the power of BHA with a gentle cleansing formula to effectively combat breakouts.
Fragrance-free and suitable for sensitive skin, it's a standout product from Glytone. However, keep in mind that salicylic acid can be drying, so be sure to monitor your skin for any signs of dryness. If you experience flaking or tightness, reduce the frequency of use in your skincare routine.
---
Dr. Dennis Gross Alpha Beta Universal Daily Peel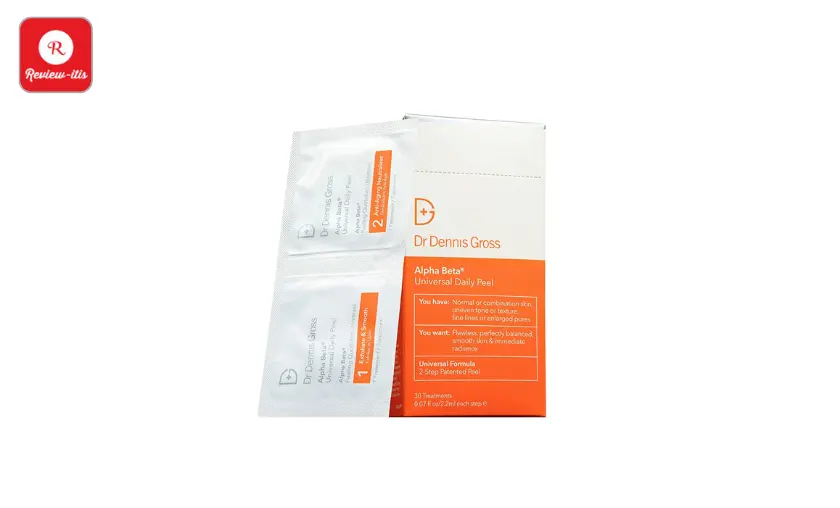 Features
Type: Treatment pads
Size: 5 pads, 30 pads, or 60 pads
Key Ingredients: Glycolic acid, Lactic acid, retinol, green tea extract
Exfoliation is the secret weapon in your battle against acne, and the Dr. Dennis Gross Daily Peel Pads are here to revolutionize your skincare routine. These pads are designed to penetrate beyond the surface of the skin, clearing away clogged pores and allowing your other skincare products to work their magic.
With a potent blend of glycolic acid, lactic acid, malic acid, retinol, resveratrol, and green tea extract, these pads create a two-phase system that not only keeps your skin radiant but also fights against the signs of aging. Whether you opt for the gentle version or the advanced formula, these peel pads are necessary for anyone seeking a clear and youthful complexion. Get ready to reveal your best skin with the Dr. Dennis Gross Daily Peel Pads!
---
Augustinus Bader The Light Cream
Features
Type: Moisturizer
Size: 1 ounce
Key Ingredients: TFC8, rice bran oil, Australian lemon myrtle extract
When it comes to combating acne, the Augustinus Bader Light Cream is a true champion. With a carefully selected combination of acne-clearing ingredients like rice bran oil and Australian lemon myrtle extract, this moisturizer provides hydration and shields your skin from harmful environmental pollutants.
What sets it apart is the brand's exclusive TFC8 blend of amino acids and vitamins, which works tirelessly to support skin cell renewal and rejuvenation. While it may come with a higher price point, if you're seeking a moisturizer that delivers results without exacerbating acne, the Augustinus Bader Light Cream is a worthy investment for your skincare routine.
---
Shani Darden Retinol Reform Treatment Serum
Features
Type: Serum
Size: 0.3 ounces and 1 ounce
Key Ingredients: Encapsulated retinol, AHA, apple extract
The Shani Darden Skin Care Retinol Reform Treatment Serum takes the spotlight when treating hormonal acne. This exceptional serum is specially formulated to combat the challenging nature of hormonal breakouts. Its unique encapsulated retinol delivers impressive results similar to prescription tretinoin, minus the typical retinol-associated irritation.
But the benefits don't stop there – this serum also features the combined power of AHA and apple extract, working in harmony to deeply exfoliate your skin, keeping it clear and fighting the signs of aging. Remember that this powerful serum can increase sun sensitivity, so include a reliable SPF in your routine to minimize any potential irritation.
---
Omnilux Clear
Features
Type: LED face mask
Size: N/A
Key Ingredients: Blue light, red light
Gear up for an acne-fighting revolution with the Omnilux Clear Acne Light Therapy Mask, which targets extensive acne areas. While it may not match the effectiveness of professional LED treatments, this FDA-approved and dermatologist-recommended LED mask emits red and blue light to combat mild to moderate acne.
For optimal results, the brand suggests using the mask for 10 minutes, four days a week, over a span of six weeks. Take advantage of this game-changing treatment!
---
Conclusion
And there you have it, folks! We've covered the top-notch skin care products to combat acne and help you achieve clear, radiant skin. From powerful exfoliants to effective treatments, these products have got you covered. Remember, when dealing with acne, finding the right ingredients and tailoring your routine to your skin's needs is crucial.
Whether you're battling hormonal breakouts, clogged pores, or stubborn pimples, there's a solution for you. Embrace science-backed formulas, like those from Paula's Choice and The Ordinary, armed with potent ingredients like salicylic acid and niacinamide. Remember the importance of gentle cleansers like the PanOxyl Acne Foaming Wash and the transformative power of retinoids like Differin.
So, say goodbye to acne woes and hello to a clear complexion. With these top skincare products in your arsenal, you'll be well on your way to achieving the skin of your dreams. Remember to be patient, consistent, and prioritize your skin's health. Here's to a future with confident, acne-free skin!
---
To read more similar articles, click here.
Thanks for visiting our Website. If you appreciate our work, kindly show us some support in our comments section 🙂