Hypoallergenic Colognes for Sensitive Skin: When it comes to fragrance, embarking on a quest to find the perfect scent is a personal and delightful experience. But this journey can be more challenging than anticipated for those with sensitive skin. Nobody wants to spritz on a fragrance only to be met with an uncomfortable allergic reaction. That's where hypoallergenic colognes swoop in to save the day!
These specialized fragrances are meticulously formulated to minimize the risk of skin irritation, making them the ultimate choice for individuals with sensitive skin. This article proudly presents a hand-picked selection of the 12 best hypoallergenic colognes designed specifically to cater to sensitive skin.
Sensitive skin requires gentle care, even when it comes to the fragrances we adorn ourselves with. Hypoallergenic colognes prioritize the safety of your skin without compromising on the quality of scent. Crafted with meticulous attention to detail, these colognes undergo rigorous testing and meticulously exclude common allergens and irritants that could trigger unpleasant skin reactions. From serene and soothing floral notes to invigorating and refreshing aromas, the realm of hypoallergenic colognes boasts an impressive range that caters to every preference and taste.
Table of Contents
Bid farewell to the worry of skin irritations and embrace the pleasure of indulging in exquisite scents with the unwavering peace of mind that accompanies choosing hypoallergenic colognes. Join us as we embark on a captivating journey through the realm of fragrances tailor-made for sensitive skin, and prepare to discover the 12 best hypoallergenic colognes that effortlessly blend safety and sophistication into an olfactory symphony like no other.
---
The 12 Best Hypoallergenic Colognes for Sensitive Skin
Jo Malone London: Nectarine Blossom & Honey Cologne
Key Notes: cassis, acacia honey, peach
This scent is a fruity delight that will surely captivate fans of vibrant and juicy fragrances. With its enticing blend of nectarine, peach, cassis, and white flowers, this perfume offers a bold and invigorating experience. But wait, there's more! A touch of acacia honey and peach adds a sweet and alluring twist to complete the aromatic masterpiece.
Nectarine Blossom & Honey is a true gem in the world of fragrances, boasting a harmonious fusion of fruity and floral notes. The combination of ripe nectarine and luscious peach creates a mouthwatering sensation, while the delicate presence of cassis and white flowers adds depth and complexity. The subtle hint of acacia honey provides a touch of sweetness that perfectly balances the composition.
---
Henry Rose: Torn Eau De Parfum
Key Notes: vanilla bean, rose, freesia, musk
This Henry Rose fragrance has taken the fragrance world by storm, receiving rave reviews and gaining significant exposure since its launch. Its rich and earthy aroma offers a striking contrast to the previous perfume we discussed. However, it confidently stands on its own as a front-runner in the realm of floral and earthy fragrances.
Prepare to be captivated by the depth and complexity of this fragrance. Its unique blend of floral and earthy notes creates a harmonious symphony that will leave a lasting impression. Look no further if you're seeking a scent that exudes sophistication and evokes a sense of nature's beauty.
---
The 7 Virtues: Santal Vanille Eau De Parfum
Key Notes: myrrh, vanilla, sandalwood
Get ready for a fragrance brand that ticks all the boxes: All 7 Virtues. Their collection of fragrances is not only hypoallergenic but also free from phthalates, parabens, and sulfates. Plus, they're proudly vegan and cruelty-free, making them a top choice for conscientious fragrance enthusiasts.
One standout from their lineup is Santal Vanille, an eau de parfum that will leave a lasting impression. This captivating scent blends the creamy allure of coconut and cashmere with the sandalwood's richness and myrrh's warmth. If you're searching for a perfume that embodies warmth, spiciness, and sweetness, look no further than Santal Vanille. Trust me, the hype surrounding this fragrance is well-deserved.
---
Maison Louis Marie: No.04 Bois De Balincourt Perfume Oil
Key Notes: sandalwood, vetiver, amber wood
If you're seeking a fragrance that's less reminiscent of a cozy cabin, Maison Louis Marie's No. 04 Bois de Balincourt Perfume Oil is a perfect choice. Its uncomplicated and airy composition delivers a delightful blend of warm and woody notes, accented by a touch of spicy cinnamon and nutmeg.
Embrace the simplicity and lightness of this fragrance as it envelopes you in its inviting and comforting aura. Maison Louis Marie has crafted a scent that exudes a harmonious balance of natural elements, providing a serene olfactory experience that will leave you feeling refreshed and uplifted.
---
Nest New York: Golden Nectar Eau De Parfum
Key Notes: golden orchid, amber, musk
A captivating fragrance from Nest New York: Golden Nectar. This delightful scent combines the enchanting essence of golden orchids with the warmth of vanilla and musk, resulting in a truly sensual and romantic olfactory experience. Prepare to be swept away by its irresistible charm.
With its exquisite blend of notes, Golden Nectar embodies elegance and allure. The golden orchids' nectar adds a floral sweetness, while the creamy vanilla and seductive musk create a lingering, romantic allure. Golden Nectar is a must-try if you're seeking a fragrance that exudes sophistication and evokes a sense of passion.
---
Maison Louis Marie: No. 09 Vallée De Farney Eau De Parfum
Key Notes: grapefruit, cedarwood, patchouli
Committed to using vegan and cruelty-free formulas, Maison Louis Marie ensures that their fragrances are free from parabens, sulfates, and phthalates, providing a clean and conscious choice for fragrance enthusiasts.
Transport yourself to a serene escape with their earthy and woodsy eau de parfum. Immerse your senses in the refreshing blend of citrus, cedarwood, and patchouli, evoking visions of a blissful summer's day spent nestled in a charming cabin hidden deep within the enchanting woods. Let this fragrance whisk you away to a serene haven of natural scents and peaceful tranquility.
---
Malin+Goetz:Vetiver Eau De Parfum
Key Notes: Italian bergamot, grapefruit peel, Haitian vetiver
Allow me to introduce Malin+Goetz, a remarkable family-owned and operated brand established in 2004, dedicated to addressing the specific requirements of individuals with sensitive skin. With their expertise in skincare, they have expanded their offerings to include captivating fragrances that cater to a wide range of preferences.
Drawing inspiration from the versatile grassy vetiver, this Malin+Goetz perfume captures the essence of this natural element. By blending vibrant citrus notes, invigorating cardamom, and embracing warm amber accords, they have created a fragrance that exudes cleanliness with a touch of smokiness. Experience the harmonious blend of fresh and cozy aromas as this unique scent envelops you in its captivating embrace.
---
By Rosie Jane: James Eau De Parfum
Key Notes: fig, amber, gardenia
Introducing By Rosie Jane, a remarkable fragrance brand that specializes in clean and vegan scents, perfect for those seeking an upgrade to their fragrance collection. With their dedication to quality and ethical values, By Rosie Jane offers a range of captivating fragrances to suit various preferences.
For those who can't quite decide between earthy, floral, or light fragrances, By Rosie Jane's James Eau de Parfum is the answer. This exceptional scent combines all three elements, resulting in an airy and earthy composition with a delicate hint of powdery, fresh florals. Embrace the versatility of this fragrance as it envelops you in a captivating blend that's as invigorating as it is comforting.Italian bergamot, grapefruit peel, Haitian vetiver
---
Skylar: Vanilla Sky Eau De Parfum
Key Notes: cappuccino, pure vanilla, caramelized cedar
Skylar is a brand with a heartfelt story behind its creation. Inspired by Cat Chen's own daughter's allergic reaction to perfume, Skylar emerged with a mission to provide hypoallergenic, cruelty-free, and vegan fragrances that are gentle on sensitive skin. Each Skylar perfume is carefully crafted to ensure safety without compromising on quality.
Vanilla Sky stands tall among its remarkable offerings as one of Skylar's best sellers. Picture the perfect blend of a vanilla cappuccino transformed into a captivating perfume. It's a fragrance that surpasses expectations, capturing the essence of warmth and indulgence in every spritz.
---
The 7 Virtues: Orange Blossom Eau De Parfum
Key Notes: mandarin, orange blossom, labdanum
Ready for another olfactory adventure? Feast your senses on The 7 Virtues' Orange Blossom fragrance. This delightful scent combines the zesty freshness of tangerine, mandarin, and bergamot with the gentle sweetness of jasmine, amber, and ethically sourced orange blossom essential oil from Afghanistan. Get ready to be whisked away on a fragrant journey like no other.
Experience the harmonious fusion of citrus and floral notes that will transport you to sun-kissed gardens in full bloom. The vibrant blend of juicy fruits and delicate blossoms creates a symphony of uplifting and captivating scents. Add a touch of brightness to your day with The 7 Virtues' Orange Blossom fragrance, and let your nose take the lead in this aromatic exploration.
---
Dedcool: Milk Eau De Parfum
Key Notes: amber, bergamot, white musk
Ever come across that trendy brand making waves on social media? DedCool, the brainchild of Carina Chaz, burst onto the scene in 2016 when she was just 21. With a commitment to sustainability, each fragrance is carefully crafted using eco-friendly ingredients that align with your values.
Prepare to be embraced by a gentle, comforting, and creamy aroma that harmonizes effortlessly with your body chemistry. DedCool's signature scent creates a personalized eau de parfum experience that is undeniably you. Get ready to indulge in a fragrance that complements your style and reflects your unique essence.
---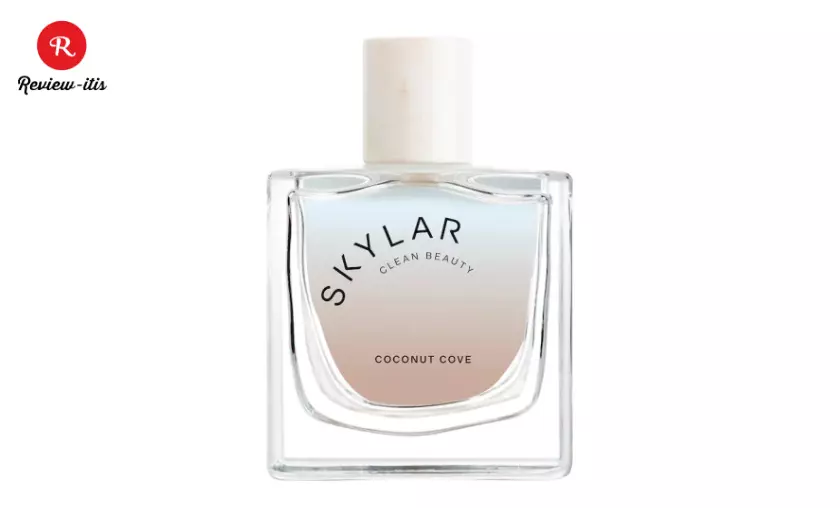 Skylar: Coconut Cove
Key Notes: bergamot, coconut, ambrox

Now that Skylar has caught your attention, let's dive into another gem from their collection. Prepare to be transported to a tropical paradise with Coconut Cove, a fragrance that harmoniously combines the luscious notes of creamy coconut, enchanting jasmine, and delicate gardenia.
With Coconut Cove, Skylar has captured the essence of a sun-kissed getaway in a single bottle. The creamy coconut brings a sense of indulgence, while the floral accords add a touch of elegance and allure. It's a fragrance that will whisk you away to palm-fringed beaches and gentle ocean breezes with every spritz.
Conclusion
In conclusion, my friends, the world of fragrance becomes an even more exciting adventure when sensitive skin is part of the equation. The 12 carefully selected hypoallergenic colognes we've presented here offer a delightful array of scents that cater to every taste and preference, all while prioritizing the safety and well-being of your sensitive skin. Gone are the days of compromising on scent quality or enduring uncomfortable allergic reactions!
The sheer dedication and craftsmanship behind hypoallergenic colognes ensure you can indulge in exquisite fragrances without worrying about irritating your skin. These colognes have undergone rigorous testing, meticulously excluding common allergens and irritants, granting you a luxurious and enjoyable experience. Whether you crave the allure of floral and fresh notes or the warmth of woody accords, there's a hypoallergenic fragrance waiting to captivate your senses and leave an indelible mark.
So bid farewell to the frustrations and limitations that sensitive skin can bring, my fellow fragrance enthusiasts, and embrace the marvelous world of hypoallergenic colognes. Armed with our comprehensive list of the 12 best hypoallergenic colognes for sensitive skin, you now possess a reliable resource for discovering the perfect fragrance that complements your style and respects and nourishes your skin's unique needs. Choose safety, sophistication, and the bliss of long-lasting scent satisfaction as you embark on a fragrant journey tailor-made for individuals like you, who deserve nothing short of the very best.
---
To read more similar articles, click here.
Thanks for visiting our Website. If you appreciate our work, kindly show us some support in our comments section 🙂