With the extensive array of DSLR cameras available, choosing the ideal model that suits your budget while encompassing all the necessary features can be challenging. Despite most manufacturers' current emphasis on mirrorless cameras, it's essential to recognize that DSLRs have consistently demonstrated their reliability and effectiveness, remaining formidable tools. To better understand this topic, I encourage you to explore my enlightening article on the comparison between mirrorless and DSLR cameras.
If you're currently searching for the perfect camera tailored to your specific needs, the following list will provide valuable insights into the finest DSLRs available today. And don't worry, if your preference leans towards mirrorless cameras, we also have a separate list dedicated to showcasing the best options in that category.
Table of Contents
---
Best DSLR Camera
Please bear in mind that the list presented below is inherently subjective. There is no definitive "best" camera; instead, there exists the camera that aligns most perfectly with your unique needs and circumstances. I have disregarded the price factor while ranking these cameras to provide a fair comparison and allow you to make an informed decision. This approach enables you to assess their capabilities on a level playing field and select the most suitable option within your budgetary constraints.
One remarkable aspect of newer mirrorless cameras is their impact on the used market, driving down the prices of DSLRs significantly. As a result, you should be able to uncover exceptional deals in the realm of used DSLRs and lenses.
Without further delay, I am thrilled to present my selection of the top 11 DSLRs for 2023, all of which I have had the pleasure of extensively testing.
---
1. Nikon D850

Claiming the coveted #1 spot on my list is the Nikon D850 DSLR camera, and it rightfully earns this distinction for many compelling reasons. Arguably, it stands out as the epitome of refinement and technological prowess, surpassing the achievements of any other DSLR ever produced by camera manufacturers.
With its remarkable 45.7 MP full-frame BSI CMOS sensor, the Nikon D850 emerges as a photographer's utopia, capturing every detail and presenting an exquisite dynamic range—this magnificent camera effortlessly masters landscape, architecture, and studio photography. Boasting an upscale autofocus system, commendable low-light autofocus, and a continuous shooting speed of 7 FPS (Unleash a blazing 9 fps shooting speed with the MB-D18 battery grip, extending your capabilities.), the D850 proves its mettle in capturing sports and wildlife with unparalleled precision.
In videography, the D850 reigns supreme as it flawlessly records 4K full-frame videos, offering the ability to produce uncompressed 4:2:2 video output through HDMI. Its slow-motion video capabilities propel it to the summit of DSLR excellence for cinematic endeavors.
Additionally, the camera excels in every aspect, from focus stacking and a tilting touch-enabled LCD screen to illuminated buttons and built-in WiFi and Bluetooth. The Nikon D850's weather-sealed construction and dual card slots further reinforce its "do-it-all" versatility, making it an unparalleled masterpiece in the world of cameras.
Despite being announced in August 2017, one might assume that the Nikon D850 would have become outdated. However, that couldn't be further from the truth. Surprisingly, even in 2023, the Nikon D850 continues to hold its ground and outshine nearly every newly released mirrorless camera. It's a testament to the camera's exceptional quality and performance.
For nearly five years, Nikon struggled to surpass the remarkable features of the Nikon D850. Finally, they managed to do so with the release of the Nikon Z9 mirrorless camera, but it comes with a hefty price tag of $5500. In comparison, the Nikon D850 can still be acquired brand new for around $3000 or used for approximately $2000.
If you're intrigued and want to delve deeper into the capabilities of this camera, check out my comprehensive Nikon D850 review. It will give you a thorough understanding of what makes this camera exceptional.
---
2. Pentax K1 II

In my personal experience, the Pentax K1 II is the second-best DSLR camera. When I tested the original Pentax K1, it became evident that Ricoh excelled with this camera. It surpassed expectations regarding features, ticking off all the necessary boxes.
With its exceptional 5-axis in-body image stabilization (IBIS), the innovative Pixel Shift technology that merges multiple images into one high-resolution masterpiece, and the remarkable Astrotracer feature that automatically compensates for Earth's rotation when capturing images of stars, the Pentax K1 proved that mirrorless cameras were not the sole bearers of exciting and groundbreaking technologies in the world of photography.

While Ricoh's updates to the Pentax K1 II may be considered minor, primarily focusing on enhancing existing features, it remains one of the most capable DSLRs available in the market. With a price tag below $2K, it offers exceptional value for photographers. My only reservation about Pentax lies in its relatively narrower range of lenses compared to industry giants like Nikon and Canon.
However, it's worth noting that Pentax is the sole camera manufacturer prioritizing DSLRs over mirrorless cameras in the current landscape. This strategic choice hints at a promising future for those who opt for the K1-II or any other Pentax DSLR.
---
3. Canon 5D Mark IV
While it's easy for some photographers to dismiss Canon DSLRs due to perceived limitations in dynamic range and features compared to other options in the market, it's crucial to consider that many of them have never had hands-on experience with Canon's 5D-series cameras. I've had the opportunity to shoot with every Canon 5D-series DSLR, starting from the 5D Mark II. I must emphasize that these cameras are genuinely exceptional, standing shoulder-to-shoulder with their Nikon counterparts.
Granted, there may be disparities in resolution and dynamic range where Nikon holds an advantage. However, when evaluating a camera system's overall success, looking beyond just one or two specific factors is essential. Factors such as lens quality, ergonomics, and reliability carry equal weight in the equation, and in these regards, the Canon 5D Mark IV shines brilliantly.
Boasting a remarkable 30.4MP sensor capable of delivering exceptional image quality, even in challenging high ISO situations, the Canon 5D Mark IV is an extraordinary tool for photographers at any skill level. Its advanced 61-point AF system, coupled with a rapid seven fps continuous shooting speed, empowers photographers to capture fleeting moments with precision and speed. Additionally, including 4K video recording, built-in WiFi/GPS, and the impressive Dual Pixel AF when utilizing Live View make the 5D Mark IV an all-around powerhouse.
Despite the remarkable progress witnessed in mirrorless cameras over the past few years, finding a camera that can match the Canon 5D Mark IV's unrivaled reliability in video autofocus is challenging. Canon has genuinely hit the mark with this aspect, thanks to its exceptional Dual Pixel AF feature. It's no surprise that the 5D Mark IV earns a well-deserved spot in the top three, given its remarkable capabilities and performance.
---
4. Canon 5DS R
During the 2010s, the introduction of 36-megapixel cameras by Nikon and Sony left many Canon photographers dissatisfied. Canon had yet to present a comparable option for landscape, macro, studio, and product photography, where resolution is paramount.
In 2015, Canon responded to this demand by unveiling the 5DS / 5DS R cameras, surpassing their competitors' impressive resolution of 50.6 megapixels. Remarkably, even in 2023, the Canon 5DS / 5DS R cameras continue to reign supreme in terms of resolution, outperforming the majority of full-frame cameras available. This enduring prowess is a testament to Canon's commitment to meeting the needs of photographers seeking unparalleled image detail and clarity.
During the 2010s, the introduction of 36-megapixel cameras by Nikon and Sony left many Canon photographers dissatisfied. Canon had yet to present a comparable option for landscape, macro, studio, and product photography, where resolution is paramount.
In 2015, Canon responded to this demand by unveiling the 5DS / 5DS R cameras, surpassing their competitors' impressive resolution of 50.6 megapixels. Remarkably, even in 2023, the Canon 5DS / 5DS R cameras continue to reign supreme in terms of resolution, outperforming the majority of full-frame cameras available. This enduring prowess is a testament to Canon's commitment to meeting the needs of photographers seeking unparalleled image detail and clarity.

An important aspect to consider is that the sole distinction between the Canon 5DS and 5DS R lies in the presence of a low-pass filter. If your photography needs do not involve capturing tightly-patterned subjects like clothing articles, my recommendation would be to opt for the Canon 5DS R. By doing so, you can enjoy the advantage of slightly enhanced image detail in your captures.
---
5. Nikon D780
Suppose you do not necessarily require the immense resolution of 36+ megapixels, and you seek a camera that offers an exceptional blend of features and value. In that case, the Nikon D780 deserves your utmost consideration. Don't let its placement at number five deceive you! If the resolution isn't your primary focus, it could effortlessly secure a spot in the top three.
Bringing together the finest elements from both the DSLR and mirrorless realms, the D780 strikes an impeccable balance of features, sensor resolution, image quality, ergonomic design, an impressive autofocus system, and an attractive price point, even when compared to other Nikon DSLRs.
It is one of the most modern cameras on this list, embodying the essence of "a mirrorless camera with an optical viewfinder." The autofocus performs admirably, exhibiting quick and precise results, even operating in live view. With the D780, capturing a wide range of subjects becomes effortless, allowing you to seize the moment with confidence.

I have long been an ardent admirer of Nikon's mid-range offerings, including the D750, D780, and the mirrorless Z6 / Z6 II variants. Having previously owned a pair of D750s, I made the switch to the Z6 mirrorless camera when it hit the market, and I've never once regretted my decision. However, if I had retained my collection of DSLR lenses, the D780 would have been my preferred choice without a second thought.
---
6. Nikon D810

Despite being succeeded by the D850, the Nikon D810 remains an outstanding option for photographers who are satisfied with slightly older features. Remarkably, even in 2023, the sensor on the D810 continues to hold its own against the competition, solidifying its reputation as one of the finest sensors available. Furthermore, websites like eBay offer an absolute steal with the D810 for those seeking a budget-friendly solution. While it is no longer sold new, you can easily find used units priced below $800, making it an enticing proposition for savvy photographers looking to maximize value for their investment.
The Nikon D810 truly shines regarding image quality, and that's what sets it apart. For landscape photographers, it offers nearly everything one could desire, including an impressive base ISO of 64 that allows for exceptional dynamic range. Having relied on the Nikon D810 for approximately five years before making the transition to mirrorless, finding faults with this camera is a formidable task.
It has been my faithful companion on countless journeys around the globe, enduring diverse weather conditions ranging from sandy dunes to bone-chilling temperatures at high altitudes. Through it all, the D810 never faltered, proving itself a reliable and steadfast companion for any photographer.

When the Nikon D850 debuted, I pondered whether it was worth upgrading from my trusty D810. After carefully considering all the advantages and disadvantages, I ultimately decided to stick with my D810 and continue capturing it.
I haven't experienced a single moment of regret since. In practical terms, the disparity between 36 and 45 megapixels is insignificant, and by choosing to stick with the D810, I had the opportunity to allocate those funds toward acquiring high-quality lenses. Investing in special glass often yields more significant benefits than chasing after minor pixel increases.
---
7. Pentax K-3 Mark III

The Pentax K3 Mark III stands tall as the latest addition to this list of DSLRs, benefitting from steadfast support thanks to Ricoh's unwavering commitment to the DSLR realm.
Boasting a crop-sensor configuration, the K-3 III reveals an awe-inspiring viewfinder of full-frame proportions, setting it apart from the rest of the Pentax lineup. Its advanced autofocus system surpasses all predecessors, elevating the camera's performance. Unlike many other DSLRs featured here, this camera gem is readily available, sparing you the hassle of searching through a gray market or pre-owned options.
Equipped with a unique 101-point autofocus mechanism and a rapid 12-FPS burst rate, the K-3 III ensures you never miss a moment. Its ability to capture 4K video and sport a relatively high-resolution 26-megapixel APS-C sensor adds further allure.
While Pentax's lens selection may appear more constrained than Nikon and Canon's, their unwavering support for their DSLRs remains a substantial advantage. If brand loyalty is not a factor for you, seriously consider the K-3 III—a decision with considerable merit.
---
8. Nikon D500
Unquestionably, the Nikon D500 generated extraordinary excitement as one of the most highly anticipated camera launches in Nikon's illustrious history. The resounding demand from sports and wildlife photographers for a swift APS-C camera boasting professional features and an uncompromising build quality reached a crescendo, relentlessly pushing Nikon until they finally fulfilled their desires. The result was extraordinary, as Nikon delivered precisely what these photographers had been clamoring for.
The only minor "compromise," compared to the higher-ranked cameras on this list, is the D500's employment of a slightly smaller APS-C (DX) crop sensor.
Undoubtedly, even in the year 2023, the Nikon D500 stands tall as one of the most exceptional options for sports and wildlife photography available on the market. Its unrivaled attributes include a lightning-fast autofocus system comprising an impressive 153 points, a rapid-fire continuous shooting speed of 10 fps, an extensive buffer capable of accommodating up to 200 RAW images, a swift EXPEED 5 processor, a precise metering system, and remarkable low-light performance (especially considering its APS-C crop-sensor nature).
This amalgamation of features solidifies the Nikon D500 as my ultimate choice among APS-C DSLR cameras.
When you factor in the superb ergonomics synonymous with Nikon, a stunning, high-resolution LCD, the ability to shoot in 4K video, and a substantial battery that enables over 1200 shots on a single charge, it becomes clear why the Nikon D500 outshines all other APS-C cameras when it comes to capturing any action.
Granted, with a price tag of $1900 MSRP, it may appear steep, but that's the price you pay for a top-performing action camera. Furthermore, current prices for used models are enticing.
I recommend delving into John Lawson's extensive Nikon D500 review for a more comprehensive understanding of this camera's capabilities. It will provide you with invaluable insights into the camera's prowess.
---
9. Nikon D7500

If the price range of the top-tier cameras on this list exceeds your budgetary limits, consider the Nikon D7500 a viable alternative. When juxtaposed with the Nikon D500, the D7500 presents an identical resolution sensor and boasts the same EXPEED 5 processor, ensuring comparable image quality that will undoubtedly impress. Moreover, it features a generous buffer capacity and a commendable autofocus system while being available at a significantly lower price point, saving you hundreds of dollars compared to the D500.

Although it's important to acknowledge that the Nikon D7500 falls slightly behind its counterpart, the D500, in certain aspects, such as its eight fps continuous shooting speed (compared to the D500's ten fps), a relatively modest buffer capacity of 50 RAW images, a lone SD memory card slot, an older 51-point autofocus system, and slightly less robust overall construction, it remains a formidable camera choice.
In fact, opting for the D7500 and allocating the price difference towards acquiring a top-notch lens is a wiser investment for many photographers. This strategic decision allows photographers to maximize their photography potential by prioritizing lens quality, which significantly impacts image capture, ultimately compensating for any shortcomings of the camera body.
---
10. Canon 6D Mark II
Despite the Canon 6D Mark II receiving harsh criticism from numerous online critics upon its release, branding it as one of Canon's most disappointing camera launches, it fell short of meeting the expectations of modern-day photographers and videographers who craved cutting-edge features like 4K video capability.
Nevertheless, for the dedicated community of Canon 6D users seeking an upgrade for their cameras, the Canon 6D Mark II emerged as an incredibly coveted choice. The reasons for this eagerness stemmed from its noteworthy enhancements, such as a higher resolution (26.2 MP compared to 20.2 MP), faster continuous shooting speed (6.5 fps versus 4.5 fps), a significantly more advanced autofocus system (45-point all-cross type AF versus 11-point AF with single cross-type sensor), a fully articulating touch-enabled LCD screen, built-in GPS/WiFi/Bluetooth functionalities, and, perhaps most crucially, Dual Pixel AF for exact face detection and tracking during video shooting.
Remarkably, the Dual Pixel AF functionality featured in the Canon 6D Mark II surpassed all expectations, solidifying its top choice among numerous YouTube videographers who prioritized its performance over the absence of 4K capability.
Priced at $1600 during its initial release and now available at a more affordable rate in the used market, this camera undeniably delivers exceptional value for Canon photographers and videographers alike. As a Canon-focused portrait photographer mindful of budget constraints, I consider it thoughtfully.
However, it's important to acknowledge that regarding advanced features, the Canon 6D Mark II still needs to catch up compared to other cameras, whether from Canon or other manufacturers. Hence, I have positioned it at number ten on my meticulously curated list of available top DSLR cameras.
---
11. Canon 7D Mark II

And finally, we arrive at the Canon 7D Mark II. This camera may not have seen a recent update in Canon's line of high-speed, crop-sensor wonders, but it stands tall as an outstanding option for sports and wildlife photographers.
Despite the passage of time, its capabilities remain undeniably impressive. Sporting a blazing-fast continuous shooting rate of 10 frames per second, an exceptional 65-point all-cross-type autofocus system, remarkable high ISO performance (especially for a crop-sensor camera), and boasting superb ergonomics, the Canon 7D Mark II confidently maintains its position as a trusted companion for those seeking to capture fast-paced action and untamed wildlife.

It would be remarkable if Canon were to grace the camera world with an updated version of its beloved creation infused with cutting-edge technology.
Imagine the inclusion of coveted features like 4K video recording capabilities, a big buffer capable of accommodating more than a mere 31 RAW images, swifter media options, an articulating high-resolution LCD touchscreen, and a battery life that surpasses expectations, placing it in direct competition with the mighty Nikon D500. If one's heart is set on such extraordinary advancements, venturing into the realm of mirrorless cameras may prove to be a more fruitful endeavor.
Enter the Canon EOS R7, a marvel of mirrorless technology that promises to satiate the cravings of those who yearn for a more comprehensive range of features.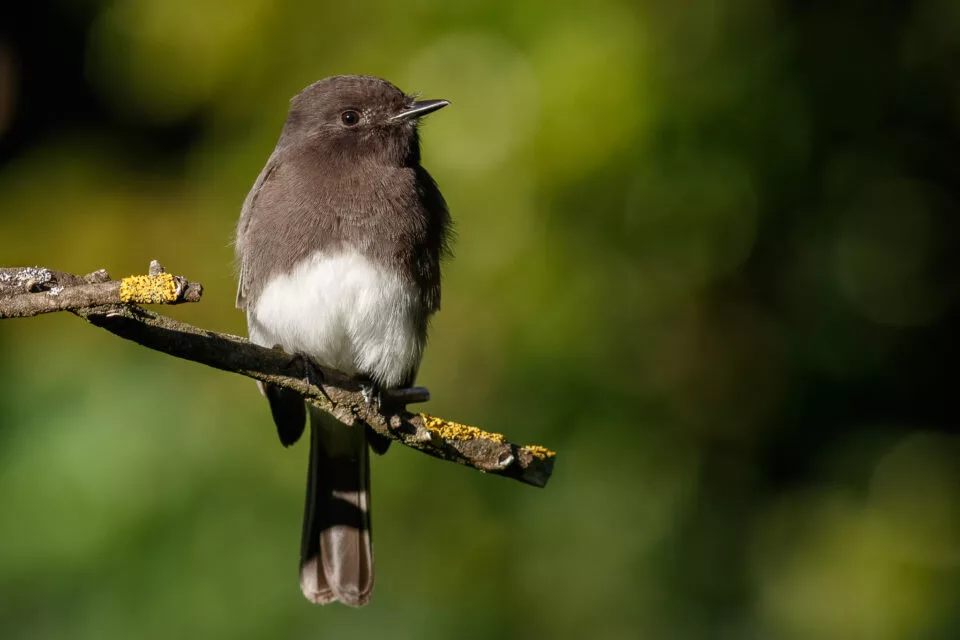 ---
Conclusion
In the realm of DSLR cameras, several models have emerged as frontrunners, offering photographers unparalleled image quality, advanced features, and reliability. Among the contenders for the title of "Best DSLR Camera," the Nikon D850 stands out for its exceptional resolution, impressive dynamic range, and advanced autofocus system. With its 45.7-megapixel sensor, the D850 delivers stunningly detailed images that capture every nuance and subtlety of the scene.
Additionally, its robust build quality and versatile feature set make it an ideal choice for professional photographers who demand top-notch performance. Another noteworthy option is the Pentax K1 II, renowned for its rugged construction and weather-sealing, allowing photographers to venture into any environment without worry.
Equipped with a high-resolution sensor, the K1 II captures images with exceptional clarity and detail, particularly excelling in outdoor and landscape photography. For those seeking a versatile option with excellent video capabilities, the Canon 5D Mark IV is a reliable choice. This camera boasts a proven track record among professionals, offering superb image quality and advanced features for both photography and videography.
Additionally, the Canon 5DS R sets itself apart with its astonishing 50.6-megapixel sensor, catering to photographers who prioritize the utmost detail in their images. In summary, while each camera on the list possesses its own strengths and specialties, the Nikon D850, Pentax K1 II, Canon 5D Mark IV, and Canon 5DS R have firmly established themselves as strong contenders for the title of "Best DSLR Camera," appealing to a wide range of photographers with their outstanding performance and features.
---
For More amazing articles related to Technology Check out our website Over Here
To Read more similar articles click here
---
Thanks for visiting our Website. If you appreciate our work, kindly show us some support in our comments section 🙂