Let's explore the rules to build muscle mass; here, you will learn much about building muscle mass, and we have it important to make a better personality…
You're no stranger to the gym, are you? You're there whenever there's an opportunity, lifting weights and sculpting your body. However, that desired muscle mass still eludes you despite your growing strength. Let's face it, packing on serious muscle requires a committed and well-thought-out strategy.
Table of Contents
---
5 Rules to Build Muscle Mass
Rule 1: Building Muscle Mass Requires SMART Goals:
Having the desire to bulk up is great, but let's face it, it's a rather vague goal. To ensure that you can actually achieve it, we need to make your muscle mass goal SMART. Here's how you can transform it into a smarter objective:
Specific: Pinpoint the specific muscles you want to enhance or the areas of your body where you seek more definition. Get clear on the target.
Measurable: It's realistic to aim for a gain of 1-2 pounds of muscle per month. Determine the number of months you're willing to invest in this pursuit and select your desired weight accordingly. Keep in mind that initial gains might be faster, so don't base your long-term weekly goals solely on those first few weeks of progress.
Achievable: Take into account your other commitments and obligations over the upcoming months. Adjust your goals accordingly to ensure they align with your schedule and capabilities.
Relevant: Remind yourself of the reasons behind your desire to achieve this goal. If you find it challenging to stay on track, discover daily reminders that resonate with your motivation, such as placing a picture of your desired physique in a visible location.
Time Bound:
Determine the duration you wish to dedicate to this goal.
Establish a well-structured plan within that timeframe on your calendar.
Remember, a goal remains merely wishful thinking until you give it a specific time frame for action.
---
Rule 2: Be Prepared:
Building muscle mass doesn't happen by chance, my friend. If you're truly committed to achieving your SMART bulking goals, you must have a well-crafted plan and stay dedicated to it. Your plan should encompass a muscle mass workout program, a carefully designed nutrition program, and sufficient rest periods.
In addition to your meticulous planning, it's crucial to have access to the right gym equipment. You'll need a solid array of strength training equipment & a wide variety of free weights at your disposal. Fortunately, Texas Family Fitness gyms have got you covered with everything you need to flawlessly execute your plan. Moreover, our expert trainers are there to lend a helping hand and steer you in the right direction for all aspects of your journey – from optimizing your movements to guiding you on nutrition, supplementation, and holding you accountable every step of the way!
---
Rule 3: Modify Workout Plan:
Ever encountered the frustrating phenomenon known as a fitness plateau? It's when you put in the effort and faithfully show up at the gym, but the visible progress toward your goals still needs to be made. Fear not, my friend, for the small adjustments often make all the difference.
Here are some straightforward yet impactful tweaks you can introduce to your workout regimen in order to bulk up:
Kick off your session with free-weight exercises before moving on to machines. This sequence will engage your stabilizing muscles and enhance overall muscle activation.

 Seek feedback on your form from knowledgeable sources. It's all too easy to unknowingly adopt incorrect postures, grips, or lifting techniques. Correcting these subtle errors can lead to significant improvements.

 Embrace compound exercises that target multiple muscle groups simultaneously. They are simpler to execute and facilitate faster progression in terms of increasing weights.

 Challenge yourself by lifting heavier weights that engage a broader range of muscles rather than focusing solely on isolated movements with lighter loads.

 Embrace a deliberate and controlled tempo as you lift weights. Slow and controlled movements maximize time under tension, optimizing muscle fiber recruitment and growth.

 Avoid falling into a monotonous routine by switching things up every 6-8 weeks. Progress tends to stagnate when your muscles become accustomed to your usual exercises. Varying your routine keeps your muscles guessing and promotes continued growth.

 Opt for exercises that pair larger body parts, such as shoulders, with smaller muscle groups like traps. This synergistic approach enhances overall muscle development and creates a well-rounded physique.
---
Rule 4: Eat to Gain Muscle, Not Lose It:
When it comes to gaining weight, it's undeniably easier to accumulate fat than it is to build muscle. Similar to the principles of weight loss, what you put into your body matters greatly. In this case, you'll need to consume a surplus of calories, exceeding what you burn. Men's Health has a nifty formula that simplifies the calculation of your daily caloric needs.
Here's a valuable rule of thumb to guide your dietary choices: aim for a composition of 12 to 15 percent protein, 55 to 60 percent carbohydrates, and 25 to 30 percent fats. But remember, not all calories are created equal. Opt for wholesome sources of protein, nutrient-dense carbohydrates such as whole grains, and fats that are beneficial for your well-being.
Picture this: a satisfying meal consisting of a juicy steak accompanied by potatoes and a generous serving of greens. That's the kind of wholesome goodness you want on your plate. Grab protein-rich snacks like nuts or meats between meals to keep your energy levels steady. And remember to explore some delectable protein smoothie recipes that can boost your daily intake.
By nourishing your body with the right balance of macronutrients and choosing quality sources of calories, you'll be paving the way for effective muscle growth and achieving your bulking goals.
---
Rule 5: Hit Snooze: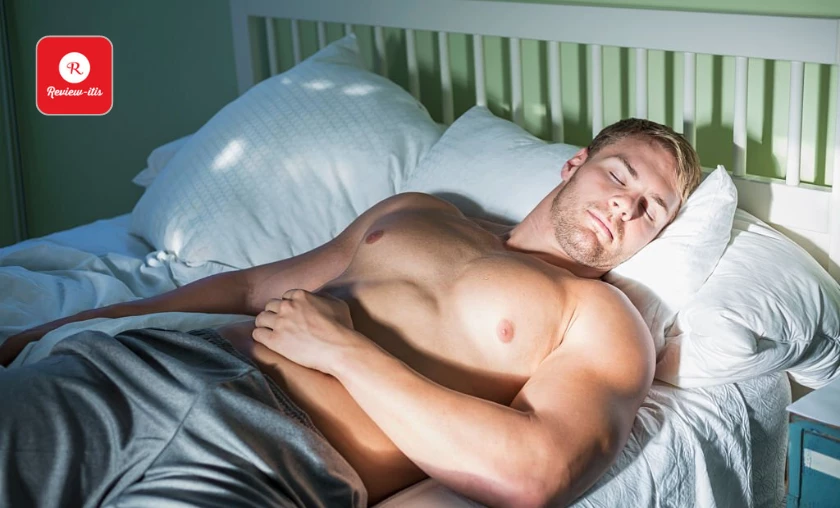 Here's an important truth that might surprise you: rest is an absolute game-changer when it comes to building muscle mass. Give yourself permission to take at least one day off from your intense workouts every week. This downtime allows your hardworking muscles to adapt and rebuild, setting the stage for growth. Remember, avoiding concentrated exercises that target the same body parts two days in a row is equally crucial for the same reason.
Now, let's talk about hitting that snooze button! Building muscle is a demanding endeavor for your body, and it requires adequate recovery. Aim to get a solid 9-11 hours of sleep each night. If that seems like a lofty goal, ensure you stay within 8 hours of slumber. Trust me, your muscles need this valuable downtime to repair, recharge, and grow.
So, my friend, remember to prioritize rest as an integral part of your muscle-building journey. Embrace those off days and give yourself the gift of quality sleep, and you'll be amazed at the incredible results you can achieve.
---
Conclusion
My friends, armed with these 5 rules to build muscle mass, you now possess a comprehensive guide that empowers you to transform your physique. You can witness remarkable results over time by following these principles, tailored to both men and women and with a little patience and consistency.
Remember to approach your muscle-building endeavors with a balanced focus on exercise, nutrition, rest, and perseverance. If you encounter challenges, stay adaptable, seek guidance when needed, and always keep sight of your goals. So, embrace these rules, the process, and watch as your body transforms into a testament to your dedication and determination.
Here's to your incredible journey of building muscle mass and achieving your desired strength and physique!
---
FAQs
How long does it take to see noticeable results when following these rules to build muscle mass?
Ah, the burning question on everyone's mind! While the timeline can vary depending on various factors such as individual genetics, consistency, and adherence to the rules, it's generally recommended to give yourself a minimum of 8-12 weeks to start noticing visible changes.
Remember, building muscle is a gradual process that requires patience and commitment.
Is it necessary to follow all 5 rules simultaneously, or can I start with one and add others over time?
Great question! While it's ideal for implementing all 5 rules to maximize your muscle-building potential, it's perfectly alright to start with one or a few and gradually incorporate the others.
Building muscle mass is a journey, and finding a pace and approach that works best for you is important. Start where you feel most comfortable, and as you gain confidence and experience, expand your efforts to include the remaining rules.
Can women also benefit from these rules to build muscle mass, or are they primarily for men?
Absolutely! These rules are not gender-specific but apply to both men and women seeking to build muscle mass.
While the rate at which muscle is gained may differ between genders due to hormonal factors, the principles remain the same. Women can confidently embrace these rules, knowing they can achieve their desired muscle-building goals.
Are there any specific dietary recommendations or supplements that complement these rules?
Indeed, nutrition plays a crucial role in building muscle mass. Along with following the rule of consuming a balanced macronutrient ratio, focusing on whole, nutrient-dense foods is recommended. Prioritize lean protein sources, such as chicken, fish, or tofu, complex carbohydrates like whole grains and vegetables, & healthy fats from sources like avocados and nuts.
As for supplements, while they are not necessary, some individuals may find benefits in adding protein powders or other targeted supplements to support their muscle-building efforts. However, it's always wise to consult with a healthcare professional or registered dietitian before incorporating any supplements into your routine.
What if I encounter a plateau or struggle to stay motivated along the way?
Ah, the dreaded plateau and the occasional dip in motivation. Rest assured, it's a common experience. If you find yourself hitting a plateau, consider making slight adjustments to your workout routine, such as increasing weights or varying exercises.
Also, ensure you are consistently challenging yourself and progressively overloading your muscles. In terms of motivation, it can be helpful to set smaller, achievable goals along the way, find a workout buddy or join a supportive community, and celebrate milestones to keep your spirits high. Remember, building muscle mass is a journey, and perseverance is key.
---
For more amazing articles related to Health, & Fitness, Checkout Now with a click & click. Respectively
To read more similar articles, click here
Thanks for visiting our Website. If you appreciate our work, kindly show us some support in our comments section. 🙂