Welcome to the world of Makeup and Skincare Products Worth the Splurge! Today, we embark on a journey to explore top-tier makeup products that are genuinely worth the investment. While budget-friendly options have their place, sometimes it's undeniable that certain products deliver an unparalleled level of luxury and performance. So, if you're ready to dive into high-end makeup and discover the holy grail items worth every penny, you've come to the right place.
In this article, we'll unveil a curated selection of makeup products that have gained a reputation for their exceptional quality and transformative effects. From foundations that create an airbrushed complexion to eyeshadow palettes that blend like a dream, we'll showcase the elite players in cosmetics. Prepare to be captivated by luxurious textures, innovative formulas, and shades that can elevate your makeup game to new heights.
Table of Contents
So, whether you're a makeup connoisseur seeking the best of the best or simply curious about the splurge-worthy options out there, join us as we unravel the secrets of these premium makeup products. Get ready to indulge in the ultimate beauty experience only the crème de la crème of cosmetics can provide.
---
The 14 Best Makeup Products Worth the Splurge
Hermès Blush Plus Brush
The Hermès Blush Plus Brush is a true masterpiece in both design and functionality. This finely milled powder effortlessly glides onto the skin, imparting a natural and radiant flush. And let's not forget about the brush itself, meticulously crafted by a skilled French artisan to ensure the softest and most indulgent touch. With Hermès, luxury is not just a label—it's an inherent understanding that every detail has been perfected.
In the iconic orange box of Hermès, sophistication, and opulence are a given. The Blush Plus Brush embodies this renowned brand's essence, offering exceptional quality and undeniable luxury. Prepare to elevate your makeup routine to new heights as you experience the unrivaled elegance and flawless application that only Hermès can provide.
---
SkinMedica TNS+ Advanced Serum
Unlock the secrets of youthful and radiant skin with the SkinMedica TNS+ Advanced Serum. This serum harnesses the power of growth factors to rejuvenate and transform your complexion. Say goodbye to dullness and hello to a more vibrant and youthful appearance.
With the SkinMedica TNS+ Advanced Serum, you can embrace a new level of confidence as you witness the remarkable improvements in your skin's texture and tone and the visible reduction of those pesky fine lines and wrinkles.
---
Byredo Lipstick Mad Red
Indulge in the allure of the Byredo Lipstick Mad Red and prepare to be amazed. This extraordinary raspberry shade has cast its spell on every member of Allure HQ, leaving us all in awe. It's that shade you can't take your eyes off, the one that makes you ask, "Where can I find this enchanting color?"
The allure of this lipstick is immeasurable, and its ability to make you feel like a million bucks is unparalleled. Treat yourself to the magical beauty of the Byredo Lipstick Mad Red because some things in life are truly priceless.
---
Sisley-Paris Ombré Eclat Liquide Liquid Eyeshadow
Prepare to have your eye makeup game revolutionized by the Sisley-Paris Ombré Eclat Liquide Liquid Eyeshadow. This exceptional product is proof that sometimes money can solve your beauty dilemmas. Say goodbye to creasing, running, and flaking because this liquid shadow has got you covered. With just a few seconds of application and blending, as confirmed by beauty and wellness editor Taylore Glynn, all your eye makeup problems will vanish.
It's like a magical solution in a bottle, bringing you effortless and flawless eye looks with unparalleled ease. Don't hesitate to invest in the Sisley-Paris Ombré Eclat Liquide Liquid Eyeshadow because it's time to say hello to a whole new level of eye makeup perfection.
---
Dyson AirWrap Multi-Styler Complete
The Dyson AirWrap Multi-Styler Complete not only saves you money but also gives you the power to achieve a variety of stunning hairstyles. With its versatile attachments, you can effortlessly create curls, waves, and so much more. It's like having a personal hairstylist at your disposal, ready to transform your locks into a masterpiece.
So, whether you're aiming for a casual everyday look or a glamorous red carpet-worthy style, the Dyson AirWrap has the tools to make it happen. Get ready to unleash your inner hairstyling guru and enjoy the freedom and creativity that comes with owning this exceptional multi-styler.
---
Balmain Hair Couture Overnight Repair Serum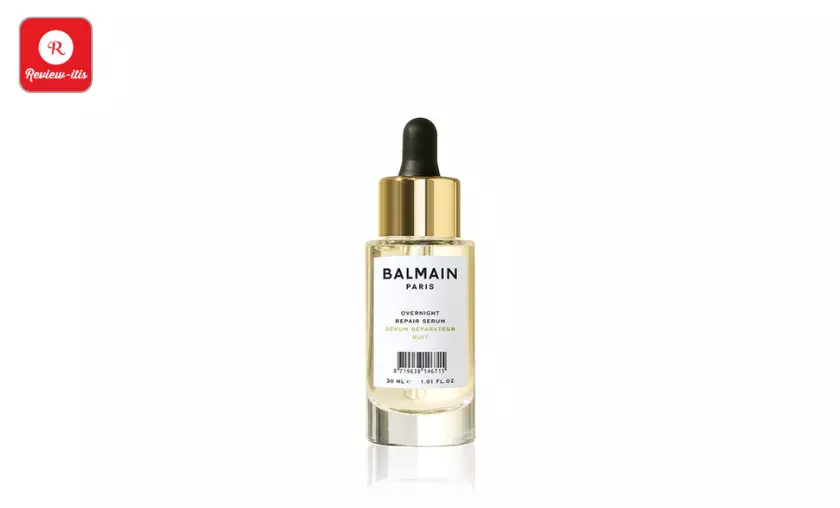 This serum is like a luxurious spa treatment for your hair. Its powerful combination of nourishing ingredients deeply penetrates each strand, repairing and rejuvenating from within. The seed oils and vitamins work their magic overnight, ensuring you wake up to hair that looks and feels like a million bucks.
Say goodbye to frizz, split ends, and dryness, and say hello to hair that is healthy, luscious, and full of life. With the Balmain Hair Couture Overnight Repair Serum, you'll be able to rock those flawless locks that will turn heads wherever you go. Trust us, once you try this serum, you'll wonder how you ever lived without it.
---
Oribe Hair Alchemy Resilience Shampoo + Conditioner
Now, you might think that claims of strengthening your hair from the inside out are just marketing jargon, but let me tell you, this dynamic duo is the real deal. Infused with the goodness of chia seed and bamboo leaf, these products work their magic to transform your hair into strands of steel, making them noticeably less brittle and prone to breakage. Say goodbye to those pesky split ends and hello to hair that is strong, resilient, and oh-so-gorgeous.
The secret lies in the powerful combination of ingredients. Chia seed, known for its incredible health benefits, also works wonders on your hair. It nourishes each strand, providing essential nutrients that promote strength and vitality. And let's remember the bamboo leaf, a natural powerhouse that reinforces your hair's structure, making it less prone to breakage.
---
Prose Boar Bristle Brush
Not only do you get to choose your preferred style of bristles, catering to the unique needs of your hair (boar for finer hair and the added nylon for medium-to-thick), but brace yourself for the epitome of elegance: the opportunity to have your very own monogram stamped onto the handle. Yes, you heard that right! It's the most exquisite way to declare, "This is my brush, and hands off!"
Imagine the sheer luxury of owning a hairbrush that caters to your specific hair type and bears your own personal touch. It's like having a brush tailored exclusively for you, making it a true statement piece. This personalized touch elevates your hairbrush game to a whole new level, adding a touch of sophistication and exclusivity to your everyday hair care routine.
---
Tata Harper Skincare Resurfacing Body Serum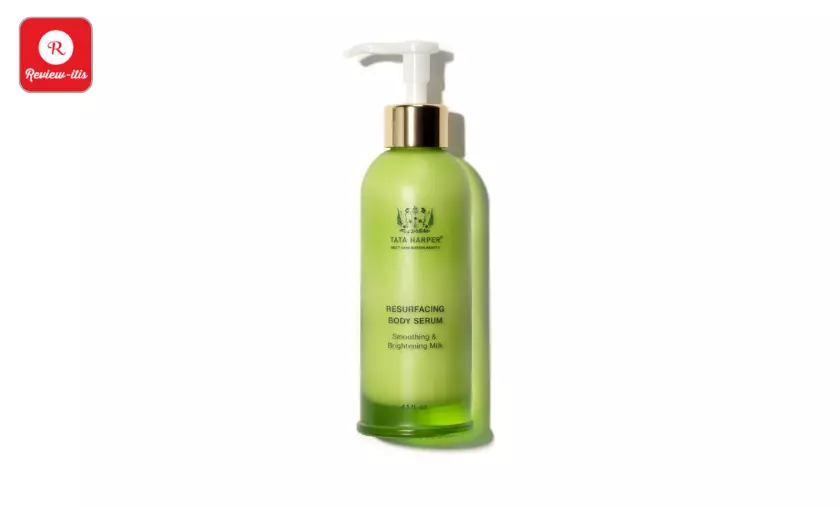 Are you tired of rough, itchy, and dry arms and legs? Well, it's time to upgrade to something that will give you the ultimate comfort you deserve. Introducing this heavenly featherlight lotion that will revolutionize your skincare routine. Packed with powerful exfoliating acids, it works tirelessly to gently remove those pesky dead cells, unveiling a radiant layer of smoother and healthier-looking skin that's been hiding beneath the surface. Prepare to be amazed!
One of the best things about this miraculous lotion is how effortlessly it absorbs into your skin. In a blink of an eye, it disappears, leaving behind nothing but pure satisfaction. This rapid absorption makes it the perfect companion for layering with your favorite body oil.
---
Homecourt Steeped Rose Tray Set
Look at this magnificent four-piece set that will transform your mundane kitchen sink into a sleek and organized oasis. Imagine having all your essential dish soap bottles, hand wash, and lotion neatly gathered on one stylish tray. It's the epitome of convenience and sophistication, all in one package.
But wait, there's more! Prepare to be enchanted by the enchanting aroma of fresh roses permeating your kitchen, creating a delightful ambiance that will make washing dishes feel like a luxurious experience.
This set is the embodiment of practicality and elegance. No longer will you have to deal with scattered bottles and cluttered countertops. With this sleek tray, everything finds its rightful place, bringing a sense of order and harmony to your kitchen sink area. And let's remember the irresistible fragrance of fresh roses accompanying this set.
---
Costa Brazil Bath Salts
Picture this: a nightly bath ritual that relaxes your body and enhances your mental well-being. This exceptional blend of Brazilian white clay, Epsom salts, and mineral salts is a game-changer in self-care. Incredibly, we're tempted to inquire with human resources about redirecting our FSA funds toward these rejuvenating bath products.
Indulging in a luxurious bath with this extraordinary blend has genuinely transformed our mental health. The combination of Brazilian white clay, renowned for its purifying properties and the soothing effects of Epsom and mineral salts, creates a sublime experience that leaves us feeling rejuvenated and centered. As we soak in the tub, the day's stress and worries melt away, replaced by a deep sense of calm and tranquility.
---
La Mer The New Treatment Lotion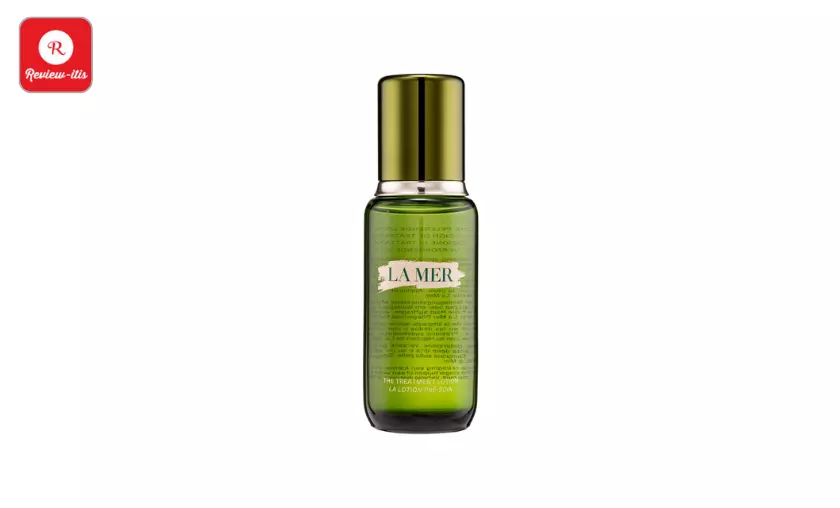 When you apply the liquid to the dry sponge, it simply sits on the surface. However, when you apply that same liquid on the wet sponge, it effortlessly soaks right in. Now, take that concept and apply it to your skincare routine.
That's the brilliance behind this essence. By gently patting it onto your skin as the first step after cleansing, you're setting the stage for your skin to maximize the benefits of all the products that follow.
This innovative essence is designed to optimize your skincare routine and ensure that your skin receives the full potential of every product you apply. Its unique formulation acts as a moisture magnet, attracting and locking in hydration, allowing subsequent products to penetrate deeper and work more effectively.
---
Gucci Beauty Palette Beauté Des Yeux Floral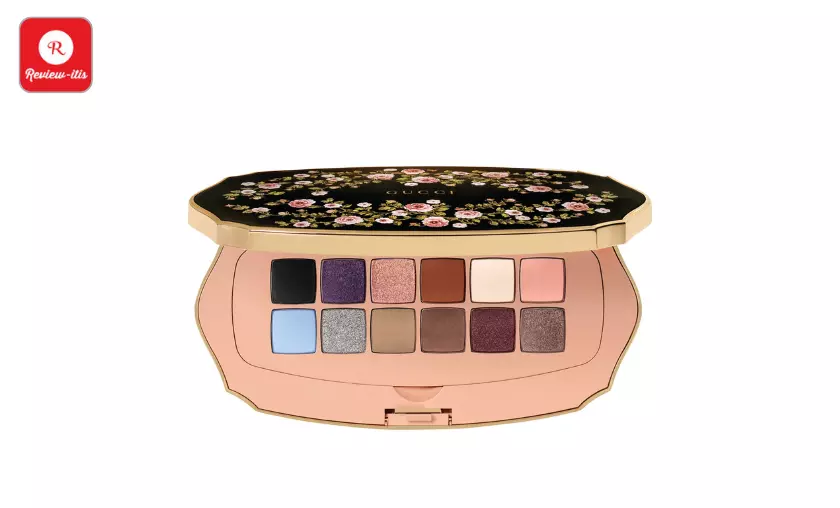 With a captivating collection of 12 shades featuring a mix of matte, satin, and metallic finishes, it's no surprise that you'll hit the pan on these beauties in no time. But fear not!
This palette has a delightful secret: the inner tray is removable, meaning you never have to bid farewell to the floral-patterned treasure that holds these enchanting shadows. Once emptied, this palette becomes a versatile accessory that can serve as a charming jewelry box or an unconventional but undeniably stylish evening bag. Talk about multifunctionality!
This palette not only ignites your creativity with its captivating shades but also extends its usefulness beyond its original purpose. Embrace the idea of repurposing and let this palette become a cherished item in your collection, serving a dual role as both a beauty essential and a fashionable accessory.
---
SK-II Skinpower Cream
Prepare to meet your skin's heroic savior, dressed in a vibrant red jar. This remarkable product is here to rescue your skin and trust me, not all heroes wear capes. Infused with a potent blend of amino acids and plant extracts, this formula works its magic in the blink of an eye.
As you apply it, you'll be amazed at how swiftly it absorbs, leaving your skin feeling incredibly soft, supple, and revitalized. It's like a superhero in skincare form, ready to save the day and transform your skin's texture.
This mighty formula is a force to be reckoned with, harnessing amino acids' power and plant extracts' nourishing properties. Together, they create a formidable combination that delivers exceptional results.
---
Conclusion
In conclusion, investing in high-quality makeup products can truly elevate your beauty routine to the next level. Throughout this article, we've explored the top-notch options that are undeniably worth the splurge. From luxurious foundations that offer flawless coverage to innovative skincare serums that work wonders on your complexion, these products have proven their worth time and time again.
Remember, when it comes to makeup, quality matters. The performance, longevity, and overall experience of using these premium products are unparalleled. While they may come with a higher price tag, the exceptional results they deliver make them a worthwhile investment. So, don't be afraid to treat yourself to these top-tier cosmetics and enjoy their transformative effects on your beauty routine.
Whether you're seeking a radiant glow, impeccable coverage, or long-lasting wear, these splurge-worthy makeup products have you covered. Embrace the power of these beauty essentials and experience the confidence and glamour they bring to your everyday life.
---
To read more similar articles, click here.
Thanks for visiting our Website. If you appreciate our work, kindly show us some support in our comments section 🙂