Welcome, distinguished gentlemen, to a world where classic leather dress shoes reign supreme. In this exploration of refined style and timeless elegance, we celebrate the enduring legacy of these iconic shoes and their ability to elevate any ensemble. A true gentleman understands the importance of owning a pair of classic leather dress shoes, as they are the epitome of refined footwear. With their clean lines, impeccable craftsmanship, and premium materials, these shoes exude confidence and sophistication.
Table of Contents
Our carefully curated selection showcases the ten finest examples of classic leather dress shoes, each representing a unique blend of heritage, quality, and timeless style. So, gentlemen, fasten your seat belts and prepare to immerse yourself in a world where tradition and refinement intertwine, where classic leather dress shoes take center stage in the pursuit of elevated style.
---
The 10 Best Classic Leather Dress Shoes
Hugo Boss: Best High-end Dress Shoes for Men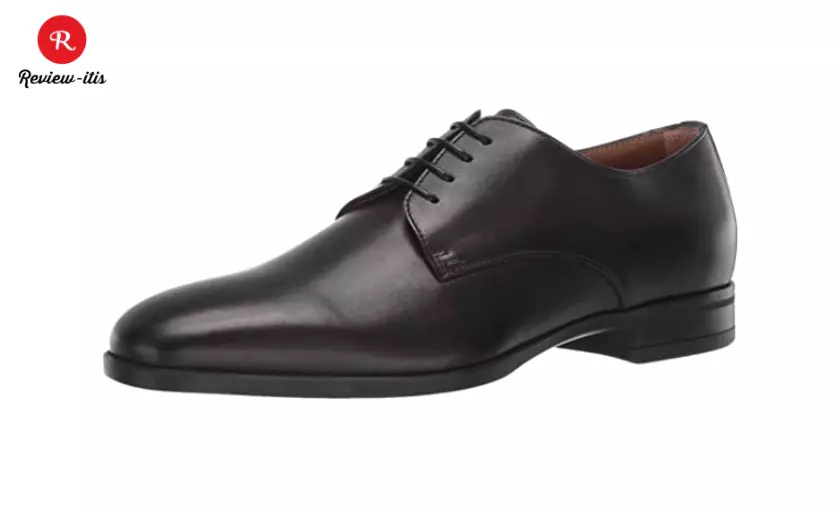 Features
Shoe style: Derby
Colors: Black, dark blue
Materials: Leather
The Italian-made vegetable-tanned calf leather Derby shoes truly shine as a prime example of sophistication among their impressive lineup of men's dress shoes. These shoes effortlessly blend suave style with the utmost comfort, thanks to their impeccably soft leather and meticulous tailoring.
You'll instantly feel their transformative power when you slip on these Hugo Boss dress shoes. They have the ability to elevate any ensemble, ensuring you make a lasting impression at any occasion. The subtle yet refined design in two shades adds an understated touch of elegance to your smartest outfits. These shoes are not only about style; they also prioritize your comfort, allowing you to confidently navigate any event with grace and ease.
---
Axel Arigato: Most Comfortable Dress Shoes for Men
Features
Shoe style: Sneaker
Colors: Black
Materials: Leather
we find ourselves singing the praises of Axel Arigato footwear, and their dress shoes are certainly no exception. These shoes seamlessly blend style and sophistication, making them the perfect choice for smart-casual occasions where Oxfords might feel too formal and regular trainers too casual. Axel Arigato's dress shoes offer a sleek, polished look that effortlessly elevates your ensemble.
But wait, there's more! These dress shoes excel in the style department and prioritize your comfort. Crafted from smooth leather and featuring a cushioned footbed, they provide a luxurious feel with every step. Whether attending a special event or just going about your day, these shoes will keep you feeling comfortable and stylish. The subtle logo stamp and minimalist silhouette add a touch of understated elegance, cementing Axel Arigato's dress shoes as a top-tier option that you'll find yourself reaching for on countless occasions.
---
Church's: Best Oxford Shoes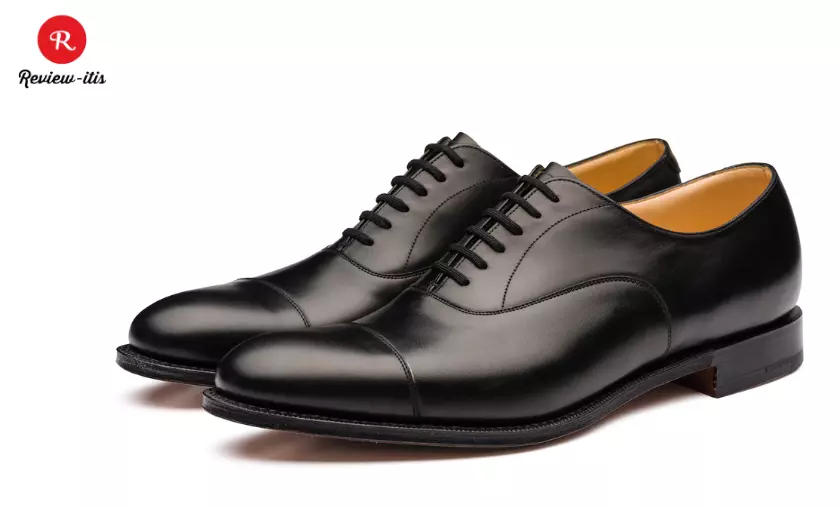 Features
Shoe style: Oxford
Colors: Black, brown
Materials: Leather
When it comes to timeless wardrobe essentials for men, few items can match the indispensability of a perfectly fitting pair of Oxfords. Whether you're conquering the working week, enjoying a stylish dinner at a fancy restaurant, or finding yourself in spontaneous evening occasions where you need to make a lasting impression, a pair of leather Oxfords is an absolute must-have. If you haven't found your go-to pair yet, look no further than Church's Pamington Oxford Shoes.
These remarkable shoes are among the best in the market, offering a premium experience that leaves no room for compromise. Crafted from buttery soft leather, they exude a luxurious feel that is a testament to the brand's nearly two centuries of knowledge and expertise. Church's Pamington Oxford Shoes are the epitome of elegance and quality, encapsulating everything you desire in a pair of Oxfords.
---
New Republic: Best Smart Casual Dress Shoes for Men
Features
Shoe style: Trainer
Colors: Black/white, triple white, sandstone
Materials: Leather
When you find yourself torn between the timeless appeal of white trainers and the sleekness of black trainers, New Republic's Kurt Leather Sneaker comes to the rescue. This stylish footwear option strikes the perfect balance by combining a thick white sole with a solid black body. It's the ideal choice for smart-casual occasions when pure white trainers might veer a bit too far towards the casual end of the spectrum. With its versatile design, the Kurt Leather Sneaker offers a classic everyday fit that effortlessly elevates your style.
Not only does this sneaker deliver in terms of aesthetics, but it also prioritizes comfort. Crafted from soft and supple leather, each shoe is meticulously hand-stitched to ensure exceptional quality. The Kurt Leather Sneaker embodies the perfect fusion of style and comfort, making it a go-to choice for those seeking a footwear option that leaves a lasting impression.
---
Santoni Polished Oxford: Best Men's Dress Shoes for Work
Features
Shoe style: Oxford
Colors: Black
Materials: Leather
When it comes to the corporate world, having the best dress shoes in your arsenal is crucial for tackling unexpected scenarios like impromptu Monday morning meetings or last-minute presentations that catch you off guard. These shoes go beyond mere fashion accessories; they instill confidence while ensuring you always look the part.
Santoni's Polished Oxford exemplifies the epitome of business footwear. With its impeccable shine and attention-grabbing presence, these shoes guarantee that your footwear is polished to perfection, even if you're not feeling quite as put together. The slight heel commands attention as you stride into the room, while the swish patent finish adds an air of charm and sophistication to your overall business professional ensemble.
---
Kingsman: Best Dress Shoes For A Cocktail Party
Features
Shoe style: Oxford
Colors: Black
Materials: Leather
When it comes to a cocktail party, a dress shoe needs to meet multiple criteria. It should look stylish and provide the utmost comfort to ensure you can enjoy the entire evening of dancing, chatting, and whatever else comes your way without a hitch.
Similar to women's heels, the perfect pair of dress shoes for a cocktail party should offer a delightful experience where, ironically, your shoes become the last thing on your mind. Kingsman's George Cleverley Patent-Leather Oxford shoes excel in meeting all these requirements, with one slight exception: you won't easily forget the shoes you wore to the party, thanks to the countless compliments you'll effortlessly receive and graciously brush off. These shoes are designed to steal the show while keeping you at the height of comfort throughout the evening.
---
Scarosso: Best Leather Dress Shoes for Men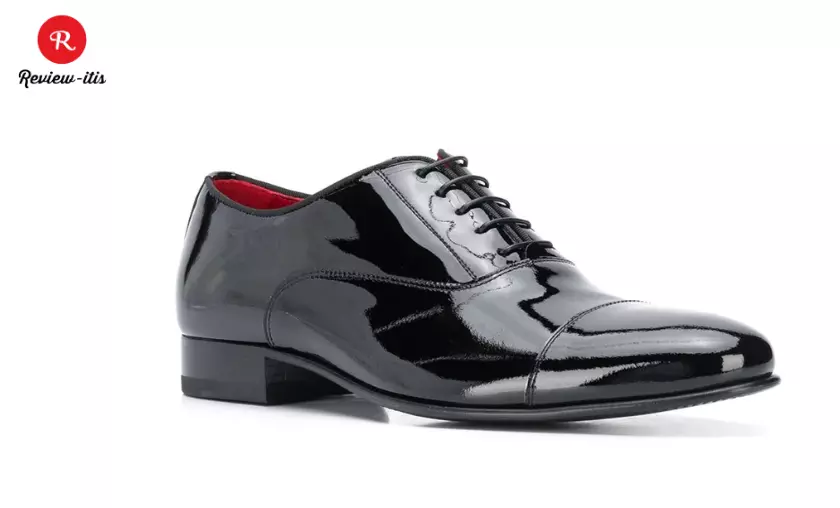 Features
Shoe style: Oxford
Colors: Brown
Materials: Leather
If you have an eye for detail, you'll notice that most men's dress shoes are typically crafted from leather. However, it's rare to come across a pair as luxuriously supple as Scarosso's Jacob Brown Oxford shoes. Made from fine calf leather, these shoes boast a seriously soft texture and a rich chocolate-brown color that demands attention from the ground up.
With their almond toe, lace-up front fastening, and low heel, these shoes check off all the necessary features for a stylish dress shoe. And let's not forget the smart logo proudly displayed by this impressively established brand, which adds an extra touch of sophistication to the overall look. When it comes to showcasing elegance and unparalleled comfort, Scarosso's Jacob Brown Oxford shoes truly stand out.
---
Amberjack: Best Overall Dress Shoes for Men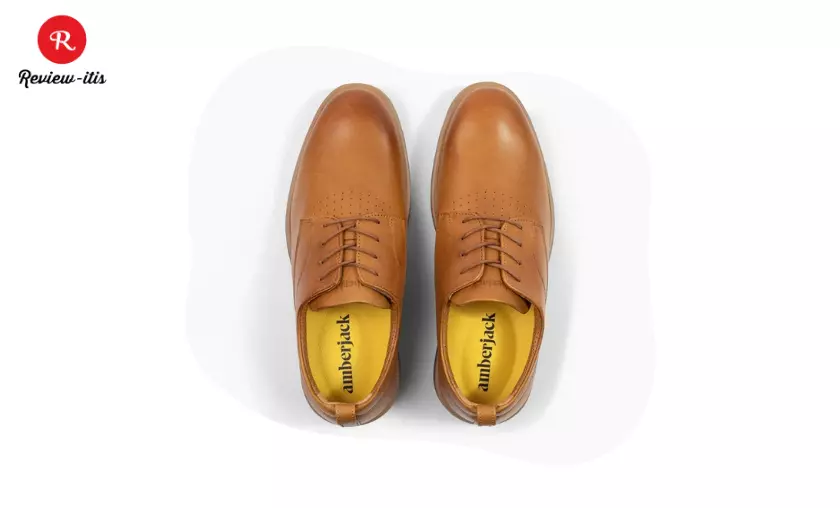 Features
Shoe style: Derby
Colors: A range including chestnut, honey & obsidian
Materials: Leather or suede
When a shoe launch garners a waiting list of 10,000 eager individuals, you know there's something truly special about Amberjack's footwear. And achieving the title of the best men's dress shoe is no small feat—pun intended. It takes a combination of meeting all the essential criteria and going above and beyond with those extra touches. Fortunately, Amberjack's The Original dress shoe manages to check off every box and then some.
From the moment you slip your feet into these shoes, you'll experience the unrivaled comfort of the buttery-soft sheepskin lining. But that's not all—these shoes also feature heat-activated arch support, ensuring optimal comfort and stability with each step. The premium hides used in the construction of these shoes are sourced directly from American steers, showcasing the brand's commitment to quality and authenticity. Best of all, Amberjack manages to offer all this prestige without an exorbitant price tag, thanks to their direct supplier relationships.
---
Dream Pairs: Most Popular Men's Dress Shoes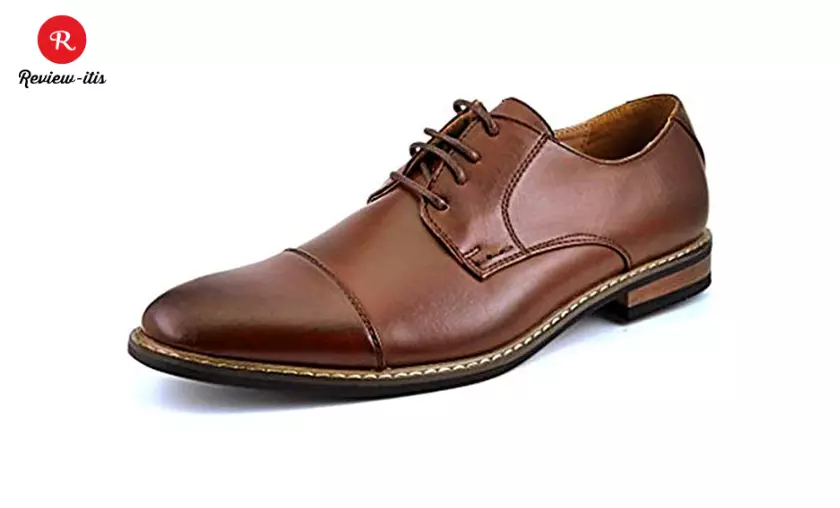 Features
Shoe style: Oxford
Colors: Brown, tan, black
Materials: Vegan leather
When it comes to dress shoes, Amazon's best-seller has managed to achieve the seemingly impossible: a pair that is not only stylish but also comfortable, featuring a soft interior, and all for under $50. Dream Pairs' Bruno Marc Moda Dress Shoes have defied expectations, proving that high-quality footwear doesn't have to come with a hefty price tag.
Despite their affordable price, these shoes have garnered an impressive number of satisfied customers—over 10,000, to be precise. This overwhelming approval speaks volumes about the quality and value they offer. Crafted from vegan leather, these dress shoes catch the eye and are environmentally conscious. With a subtle wooden heel and a classic brogue wingtip design, they exude timeless style while keeping sustainability in mind. Dream Pairs has truly struck a balance between affordability, comfort, and eco-friendliness with their Bruno Marc Moda Dress Shoes, making them a top choice for fashion-forward individuals on a budget.
---
Salvatore Ferragamo: Most Fancy Men's Dress Shoes
Features
Shoe style: Monk strap
Colors: Black
Materials: Leather
When it comes to refined menswear, Salvatore Ferragamo stands out as one of the industry's finest, and their Gancini double-monk strap shoes exemplify this distinction. Departing from the traditional Oxford style, these Monk Strap shoes offer a stylish alternative that seamlessly combines fashion and craftsmanship from toe to heel.
While these Italian-made dress shoes may lean toward the higher end of the price spectrum, their exceptional quality ensures that a single pair will last you for decades. This durability takes into account the countless occasions you'll find wearing them, making them a worthy investment. Salvatore Ferragamo's Gancini double-monk strap shoes embody elegance and sophistication and reflect the brand's commitment to creating enduring pieces that stand the test of time.
---
Conclusion
And there you have it, gentlemen, a comprehensive exploration of the finest classic leather dress shoes that will undoubtedly elevate your style game to new heights. Investing in a pair of classic leather dress shoes is not just about acquiring a fashionable accessory; it's about embracing a lifestyle of refined taste and sartorial excellence.
These shoes are more than mere footwear; they are a statement of your discerning eye for quality and appreciation for traditional shoemaking. From the intricate brogue detailing to the supple leather uppers, every aspect of these shoes exudes a sense of timeless style that transcends passing trends.
---
To read more similar articles, click here.
Thanks for visiting our Website. If you appreciate our work, kindly show us some support in our comments section 🙂