Welcome, fragrance enthusiasts, to an exhilarating expedition into the realm of long-lasting perfumes for women. We understand the quest for a scent that mesmerizes the senses and endures throughout the day, weaving an enchanting spell wherever you venture. That's precisely why we've meticulously curated a list of the 14 most extraordinary long-lasting perfumes for women, ensuring you can revel in a fragrance that defies the passage of time.
In the intricate world of perfumery, longevity is the holy grail. The finest long-lasting perfumes for women offer an enduring olfactory experience, empowering you to embrace each moment with a fragrance that captivates as intensely as when you first applied it. Whether your heart yearns for bold and powerful aromas or delicate and subtle compositions, our handpicked selection caters to a diverse range of scent preferences, guaranteeing the presence of a long-lasting perfume that impeccably complements your unique style.
To curate our definitive list, we delved deep into the fragrant abyss, consulting experts and immersing ourselves in the storied realms of renowned perfume houses. Each fragrance on our esteemed compilation has been meticulously chosen for its exceptional staying power, an ode to the artistry and craftsmanship that goes into crafting perfumes that truly stand apart. So, brace yourselves as we embark on an aromatic odyssey, unveiling mesmerizing scents that will captivate your senses and etch an indelible mark.
Table of Contents
Discover the boundless power of longevity and uncover the 14 absolute best long-lasting perfumes for women, poised to elevate your olfactory game to unprecedented heights. Ready yourselves for an aromatic escapade that will leave an everlasting impression.
---
The Best Long-Lasting Perfumes for Women
Penhaligon's the Bewitching Yasmine Eau De Parfum
Top Notes: Coffee, cardamom
Middle Notes: Jasmine
Base Notes: Vanilla, oud
Penhaligon's the prestigious British perfume house known for its opulent fragrances that seamlessly blend natural ingredients with cutting-edge fragrance chemistry. Each scent tells a unique tale, drawing inspiration from captivating places and intriguing individuals. Among our top picks is the mesmerizing Bewitching Yasmine.
Prepare to be enchanted by this fragrance, as it captivates the senses with its intoxicating blend. Yasmine is a celebration of sensual delights, intertwining the richness of coffee and oud with delicate floral notes and a touch of sweet vanilla. Inspired by the vibrant city of London, this scent demands attention and is sure to prompt passersby to inquire, "What perfume are you wearing?" While it may initially have a strong presence, rest assured that it gradually settles, leaving behind a delightful trail of sweet vanilla and spicy cardamom.
Indulge in the allure of Penhaligon's and let the Bewitching Yasmine transport you to a world of unrivaled sophistication. Embrace the addictive nature of this fragrance, knowing that its powerful longevity will leave a lasting impression.
---
Jo Malone Dark Amber & Ginger Lily Cologne Intense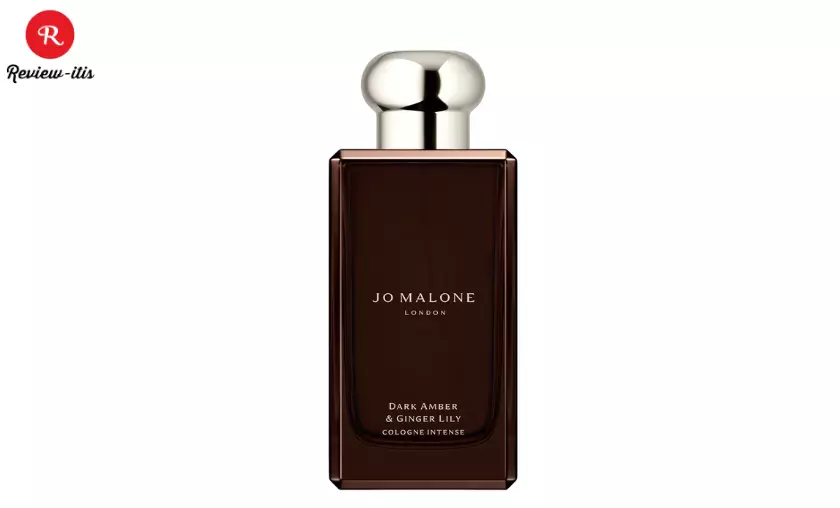 Top Notes: Ginger, black cardamom, pink pepper
Middle Notes: Water lily, orchid, jasmine, rose
Base Notes: Sandalwood, amber, incense, patchouli, leather
Jo Malone Dark Amber & Ginger Lily, a fragrance that quickly soared to stardom since its launch in 2008, solidifying its position as one of the brand's best-sellers. Prepare to be whisked away by its initial strong scent, reminiscent of spicy gingerbread with a touch of incense. However, as time passes and the fragrance settles on your skin, it undergoes a remarkable transformation, revealing a comforting and enveloping warmth with a woody essence.
Think of this fragrance as a luxurious cashmere blanket in scent form—a velvety, cozy embrace that exudes an air of sophistication. The journey begins with a captivating blend of ginger, cardamom, and pink pepper, paving the way for the emergence of delicate floral notes such as water lily, rose, and jasmine. At the base, you'll discover the captivating combination of incense, amber, and sandalwood, which leave a lingering trail of smoky allure on your skin long after the initial spritz. Our top tip? Reserve this gem for the cool winter months, where its essence perfectly complements the cozy ambiance.
---
Ysl Libre Eau De Parfum
Top Notes: Tangerine, Neroli & Lavender
Middle Notes: Jasmine Sambac & Orange Blossom
Base Notes: White Musks & Vanilla Extract
We associate Libre with the winter season and evenings, where its unique blend truly shines. The delightful fusion of fresh mossiness, characteristic of the finest lavender perfumes, intertwines with musky vanilla base notes, bestowing it with a depth that is perfect for nighttime indulgence. However, don't be mistaken—Libre can also make a beautiful statement during the day, exuding an elegant charm that leaves an impression wherever you go.
While floral notes contribute a touch of sparkle to this fragrance, the robust base notes truly define its character. These hearty foundations infuse Libre with a sense of maturity and timeless grandeur, offering a delicate balance between sweetness and sophistication. Upon testing this perfume, we were immediately entranced by its allure. Like many of the enduring fragrances featured in this guide, only a small amount of Libre is needed to leave a lasting impact.
---
Issey Miyake L'eau D'issey Magnolia Edt Intense
Top Notes: Bergamot
Middle Notes: Magnolia
Base Notes: Sandalwood
This particular fragrance is a splashy blend of freshness and florals, featuring citrussy bergamot, delicate magnolia, and a subtle woody base. Like a light, neutral-toned cashmere scarf, it exudes an aura of quiet luxury that effortlessly complements any weather or ensemble.
While Issey Miyake offers a range of captivating scents, what sets this fragrance apart is its unique eau de toilette intense strength. It combines the freshness that tantalizes your nose with long-lasting power on the skin. With a lower concentration of perfume oils than pure parfum, it skillfully blends a cocktail of notes known for their impressive longevity.
---
Guerlain Aqua Allegoria Forte Nerolia Vetiver Edp
Top Notes: Neroli
Middle Notes: Fig accord
Base Notes: Vetiver, tonka bean
Guerlain has truly outdone themselves with this exquisite fragrance that has quickly become one of our favorites. It expertly combines neroli's tangy and refreshing top note with a warm and mouthwatering fig middle, creating an olfactory experience reminiscent of strolling through a vibrant Italian garden in full bloom.
Don't be deceived by the initial citrus-focused scent, as this perfume has an incredible dry down that evolves into a luscious blend of fruity and sticky fig notes, complemented by the sweet and nutty essence of tonka bean. Throughout the day, it continually transforms, leaving a trail of irresistible aromas in its wake. Not only does this fragrance smell divine, but it also boasts a visually stunning bottle with a honeycomb top.
---
Gucci Bloom Eau De Parfum
Top Notes: Rangoon Creeper
Middle Notes: Jasmine bud
Base Notes: Natural tuberose
It's designed to envelop you in a scent that mirrors the beauty and freshness of a blooming bouquet throughout the entire day. Despite its vivid floral aroma, this perfume is crafted for those who prefer a subtle, lingering scent that won't overpower the senses. We found ourselves torn between categorizing it as purely "floral" or "fresh," as it flawlessly strikes a harmonious balance between the two.
We'd describe this fragrance as a refreshing composition with a touch of floral sweetness, making it incredibly versatile for any age group and occasion. It's the kind of scent that gradually becomes a seamless part of your presence, until a sudden breeze reveals the lingering allure of its vivid jasmine notes. We were amazed at how quickly Bloom settled into the skin during our testing, creating a natural yet noticeable clean aroma. Additionally, the sleek and luxurious pink packaging adds a touch of elegance to your perfume collection.
---
Maison Francis Kurkdjian Baccarat Rouge 540 Eau De Parfum
Top Notes: Jasmine, saffron
Middle Notes: Amberwood
Base Notes: Fir resin, cedar
This iconic scent is instantly recognizable, boasting an exquisite blend of airy jasmine, spicy saffron, warm amber, and freshly cut cedar. Although this combination may not initially strike you as sweet, the overall aroma evokes delightful memories of sugary candy floss (in the most delightful way imaginable). As the initial sweetness subsides, brace yourself for the captivating embrace of a warm, amber base that truly lingers on the skin.
To our astonishment, even after spritzing this fragrance in the mid-morning, we were thrilled to discover that its enchanting scent still lingered on our skin the following day. Its unrivaled staying power is truly extraordinary. However, its popularity has a slight drawback—the likelihood of encountering several others wearing the same fragrance.
---
Michael Kors Super Gorgeous
Top Notes: Myrrh, Mandarin orange, bergamot
Middle Notes: Ylang-Ylang, jasmine sambac, orange blossom, orris
Base Notes: Amber, tobacco, Atlas cedar, tonka bean, olibanum, sandalwood
This delightful blend is a true gem, offering remarkable staying power at an affordable price—an absolute rarity. Just like the overall Michael Kors aesthetic, which embodies a polished yet comfortable style with a touch of Californian sunshine, this perfume encapsulates the very essence of that concept. It opens with a burst of fruity notes, courtesy of orange and bergamot, but swiftly transforms into a sultry, alluring scent that is rich and comforting without being overwhelming.
This perfume's luxurious combination of amber, woody accords, and tobacco notes sets this perfume apart, ensuring its captivating fragrance lingers on your skin and clothes throughout the day. We have no doubt that you'll become so enamored with it that you won't be able to resist a top-up for your nighttime plans, and those lucky enough to share the evening with you will undoubtedly appreciate your choice.
---
Armani Si Intense Eau De Parfum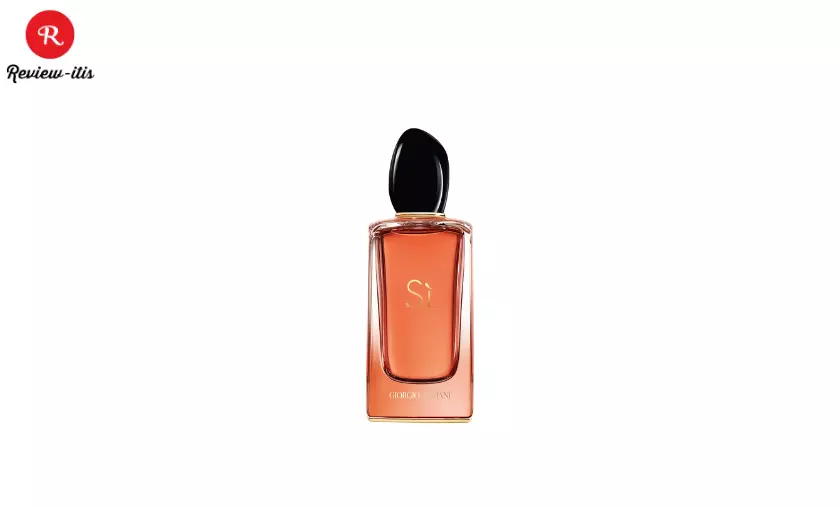 Top Notes: Blackcurrant nectar
Middle Notes: Isparta Rose, Davana
Base Notes: Benzoin, Patchouli
This exquisitely feminine perfume is not only a personal favorite of ours in terms of its captivating scent, but also for its exceptional longevity. Among all the long-lasting perfumes we tested for this guide, Si stood out as an undeniable champion with its impressively enduring power. To give you an idea of its excellence, we could still detect its delightful aroma on our wrists even after showering. We don't know what will if that doesn't convince you of its greatness.
While the blackcurrant top notes initially gave the impression of a potentially overly sweet scent that might cater to only a select few, we were pleasantly surprised by its sophisticated and mature character that can appeal to a wide range of preferences. The more subdued base notes beautifully balance the sweetness of the berry top, resulting in a harmonious blend of fruity and warm notes. Picture the familiar scent of blackcurrant, but elevated to an adult level. One of the standout aspects we observed and adored during our testing was that the fragrance remained vivid and true even as it dried down.
---
Gucci Guilty Intense Pour Femme Eau De Parfum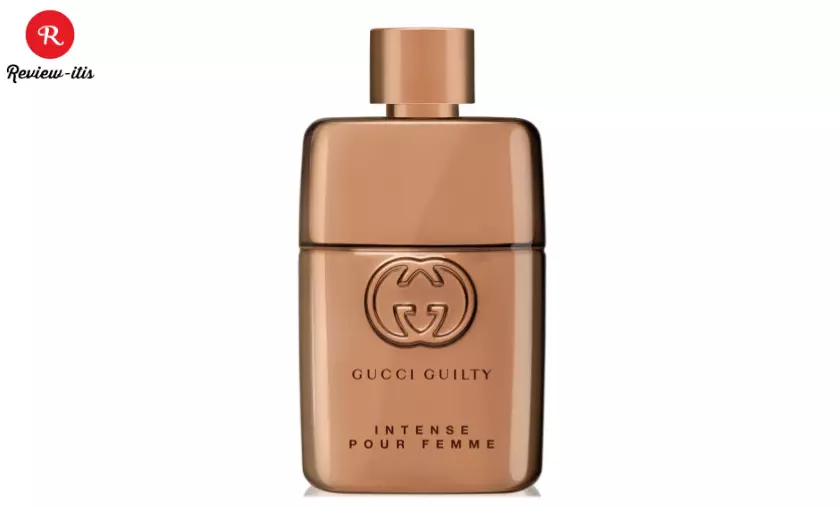 Top Notes: Mandora, violet and lychee
Middle Notes: Plum, ylang-ylang and tuberose
Base Notes: Vanilla, patchouli and vetiver
Bursting with the richness of bold florals such as ylang-ylang and tuberose, it intertwines with the long-lasting embrace of patchouli and a subtle vanilla undertone. The result is a dark, creamy masterpiece that exudes an aura of endurance and sophistication.
You'll find hints of similarity here if you're familiar with the iconic Tom Ford Black Orchid. Both scents share the presence of ylang-ylang and patchouli, creating a delightful connection. However, Gucci Guilty Intense stands out as its slightly less intense but more spirited cousin. Don't be fooled by its mellower character though, as this perfume's staying power is truly exceptional.
---
Chanel Chance Eau De Parfum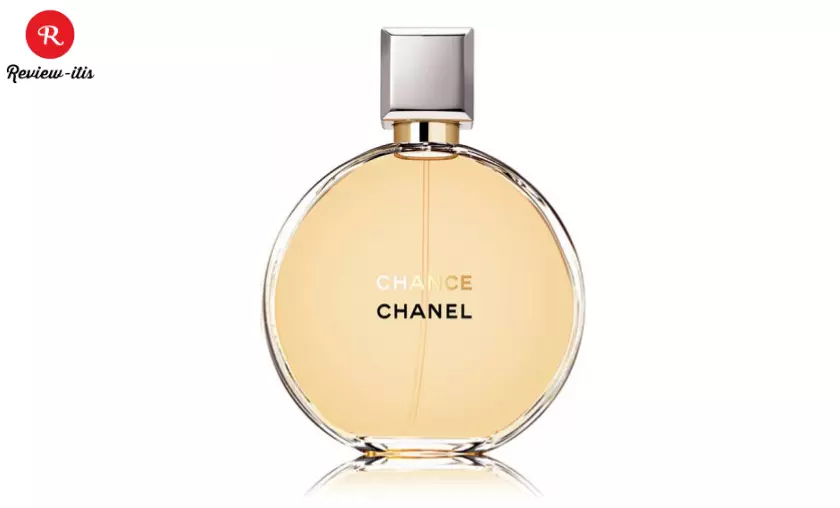 Top Notes: Pink pepper
Middle Notes: Jasmine, iris
Base Notes: Patchouli, musk, vanilla
This fragrance is simply irresistible, captivating anyone who catches a whiff of its enchanting aroma. The distinct presence of pink pepper immediately invigorates the senses, offering an uplifting and invigorating experience. Prepare to be captivated by the lingering spiciness that gracefully transitions into a harmonious blend of sweet and powdery floral heart accords.
Yet, the mesmerizing combination of patchouli and creamy musk truly takes center stage in this chypre floral fragrance, providing it with a warm and enduring depth. Hours after application, you'll still be able to detect this captivating fusion on your skin, leaving a trace that persists even after a refreshing shower.
---
Liz Earle Botanical Essence Edp No.15
Top Notes: Cedar, bergamot, patchouli, Guaiac wood, sandalwood
Middle Notes: Tonka bean, damask rose, benzoin, Elemi resin, Cypriol oil
Base Notes: Pink pepper, bourbon vanilla, clove, vetiver, cinnamon leaf
We're here to tell you that this scent is nothing short of extraordinary. What sets it apart is the remarkable blend of over 90% naturally derived ingredients, a feat that contributes to its unparalleled quality. But that's not all—the genius lies in the incorporation of top notes traditionally used as base notes. This ingenious approach ensures incredible longevity and places it in the woody perfume category, known for its robust character. Surprisingly, despite its weightier nature, there's a freshness to it that prevents any overpowering sensations.
This fragrance's warm and spicy personality will seamlessly complement even the warmest days. The inclusion of floral notes like rose and patchouli adds a touch of elegance and lightness to the composition. While Liz Earle may not be a brand that immediately comes to mind when thinking of high-end perfumes, be prepared for an influx of people stopping you to inquire about the captivating scent you're wearing.
---
Thierry Mugler Angel Eau De Parfum
Top Notes: Cotton candy, coconut, cassis, melon, pineapple
Middle Notes: Honey, red berries, blackberry, plum, rose, lily-of-the-valley
Base Notes: Patchouli, chocolate, caramel, vanilla, amber, musk, sandalwood
Prepare yourself for a passionate debate, as this scent has managed to divide fragrance enthusiasts into two camps: those who adore its honey-sweetness and those who find it overly cloying. While Angel undeniably boasts a sweet aroma, it also reveals layers of complexity and an undeniable allure.
Get ready for a fragrance that truly packs a punch. With its impressive projection, it's crucial to exercise caution when applying Angel. Personally, I find the combination of chocolate and patchouli notes to be the standout elements, adding a seductive and multi-faceted character to the composition. Moreover, its longevity is off the charts. Even after a refreshing shower and a full eight hours of sleep, the captivating scent of Angel still lingered on, welcoming us the next morning.
---
Lancome Oui La Vie Est Belle Eau De Parfum
Top Notes: Bergamot, Pink Pepper
Middle Notes: Rose, Ylang Ylang
Base Notes: Patchouli, Iris
Should an iconic fragrance be updated? Lancôme's answer, in the case of their beloved gourmand masterpiece La Vie Est Belle, is a resounding "Oui!" Thus, we are presented with a jubilant, effervescent, and slightly more opulent rendition. This delightful creation intertwines the original's renowned vanilla and praline accord with tangy fruit top notes, a powdery iris foundation, and a touch of patchouli funk.
Make no mistake, it remains unquestionably sweet and decidedly floral. The initial whiff delivers a burst of joy and mouthwatering allure, mirroring the bon-bon-hued elixir encased within the enchanting bottle adorned with fireworks. However, thanks to its eau de parfum concentration, the true magic lies in the lingering base notes, which boast a captivating complexity. After an hour or so of wear, a musky elegance emerges, accompanied by an earthy essence that gracefully wafts through the air for hours on end.
Conclusion
And there you have it, fragrance aficionados! Our exhilarating journey through the realm of long-lasting perfumes for women comes to a captivating conclusion. We've unveiled the 14 absolute best fragrances that defy the boundaries of time and leave an everlasting impression.
Each perfume on our carefully curated list has been selected for its exceptional staying power, ensuring that you can confidently embark on your day, knowing your scent will accompany you through every adventure and linger in the air long after you've departed. These fragrances are more than just scents; they are gateways to unforgettable olfactory experiences that weave into the fabric of your identity.
So, go forth, fragrance enthusiasts, and let the power of these long-lasting perfumes transport you to a realm of sublime elegance and allure. Embrace the confidence that comes with a scent that refuses to fade, and allow your fragrance to become an extension of your unique style. The journey may be scented, but the memories you create will last a lifetime. Choose from our list of the 14 best long-lasting perfumes for women and embark on a fragrant adventure that will captivate your senses and leave an indelible mark on those around you.
---
To read more similar articles, click here.
Thanks for visiting our Website. If you appreciate our work, kindly show us some support in our comments section 🙂