ClamAV Antivirus Review In (2023) is an open-source cross-platform product. Despite some areas for improvement, it offers an inexpensive level of protection, especially if you are looking for a free antivirus solution for Linux or Windows devices. The program is simple to use and integrates seamlessly with applications such as MS Outlook and Explorer.
This antivirus offering can detect malware, Trojans, and viruses but doesn't have many additional features. you would like to manage the software using your computer's instructions (CMD). The antivirus program protects email gateways and manages real-time scanning of email attachments. Still, there are many weaker areas that push it down compared to other security suites.
Table of Contents
---
As a free and open-source solution (FOSS) operating on a cross-platform basis, this software toolkit detects various types of malware, including viruses, Trojans, and worms. Still, its main use is to scan incoming emails and attachments for viruses on mail servers.
The software includes quite a few utilities such as a versatile and multi-threaded virtual scanner, a command-line scanner, and a tool for automatic database updates. Plus, enjoy built-in support for popular document formats like PDF, RTF, HTML, MS Office, and MacOffice files.
LINUX
Best for
4/5
Rating
$0/mo
Starting Price
---
Pros
It doesn't cost a penny
Schedule scans at your convenience
Relatively easy to use
Selectively scan files
The security feature of the email gateway is top-notch
Virtual multi-threaded scanner offers better malware detection
Multiple document protection and file formats have been included
Cons
Inconsistent updates
Limited functionality
No access to technical / customer support
The interface is not intuitive
---
How to Install ClamAV On Linux
Initially created as the e-mail scanning gateway for Unix, ClamAV antivirus became a strong free platform-based security solution, like Windows and Mac. It remains one of Linux systems' simplest antiviruses to date.
By default, this tool is not packaged within the CentOS / RHEL repository. Therefore, you will have to download the latest version from the official website. However, Just follow these steps to install ClamAV for Linux:
Enable EPEL repositories
Run one of the following commands depending on your operating system and architecture.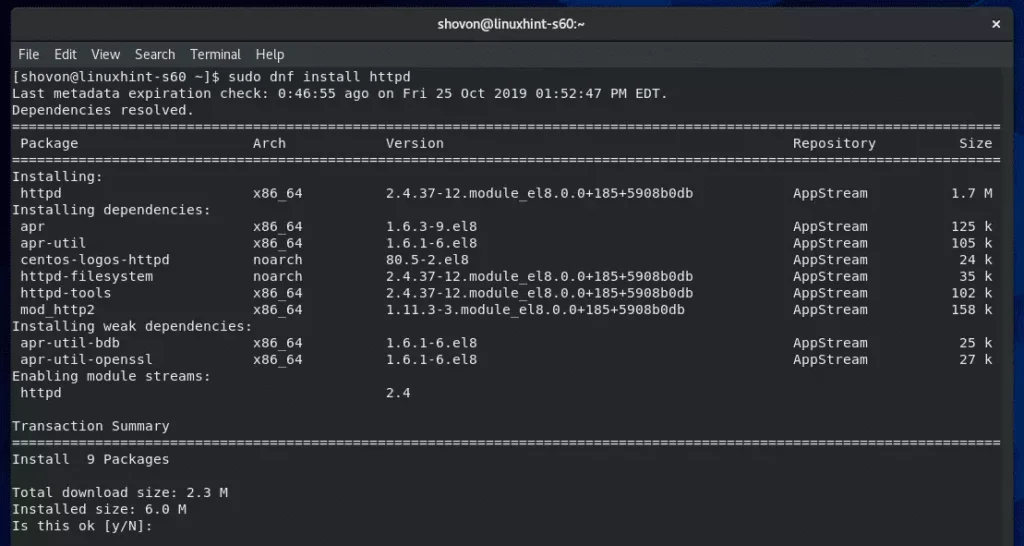 $ sudo dnf install https://dl.fedoraproject.org/pub/epel/epel-release-latest-8.noarch.rpm [for CentOS 8]
$ sudo rpm -Uvh https://dl.fedoraproject.org/pub/epel/7/x86_64/Packages/e/epel-release-7-11.noarch.rpm [for CentOS 7]
Once done, run the following command through the statement to begin the installation.
1. $ sudo yum install clamav clamd
5. Then start the service and set it to enable at boot [use command line: $ Sudo service clamd start OR sudo systemctl start clamd]
2. Using the command $ sudo / usr / bin / freshclam, update the signature database to the most recent version.
---
ClamAV Integration With Windows 10
You may integrate ClamAV with Windows 10 if you have access to the administrator. Here, To finish the installation, follow these steps:
Download the. EXE file
Click the right button to download and choose "Execute as Adm."
Accept the agreement and click Next
Click Next at another time
Click Install and then Finish
Once done, press the Windows key and order in PowerShell (don't click Enter)
Right-clicking on the application and select Run as an administrative administrator
Enter the cd "c: \ program files \ ClamAV" to navigate to the installation directory
If you are installing this software for the first time, please confirm to run the following commands within the Powershell window:
copy. \ conf_examples \ freshclam.conf.sample. \ freshclam.conf
copy. \ conf_examples \ clamd.conf.sample. \ clamd.conf
write.exe. \ freshclam.conf
write.exe. \ clamd.conf
Finally, update the signature databases to start using the device.
---
ClamAV Integration With Mac
The easiest and fastest way to install ClamAV on macOS is to use Homebrew. Follow these steps:
Install Homebrew using the code / usr / bin / ruby -e "$ (curl -fsSL https://raw.githubusercontent.com/Homebrew/install/master/install)"
Install ClamAV Dependencies and XCode Instruction Tools
Next, install the unit test library and dependencies.
Download the most recent stable version from the official website.
Extract the files and start configuring builds
Finally, set up ClamAV and update the signature databases to begin use
---
How to Update ClamAV?
Updating ClamAV is easy as it maintains its local database that must be modified as new viruses and malware emerge. When ClamAV is installed, it adds a cron job to update the virus definitions. If you want to handle this manually, log into the SSH server and run this script: / usr / bin / freshclam
Usually, the signature database is updated several times a week. Signing up for the product's VirusDB list to stay up-to-date is an honest idea. Alternatively, it will also download the latest VirusDB from the latest releases section on the official website.
If you have installed an older version of ClamAV, uninstall an equivalent one, then compile and discover the latest version. For Windows, update the Microsoft packages first, then download the latest stable version and double-click the download to include the MSI package.
---
Features
As mentioned, ClamAV doesn't have many features compared to another antivirus. The main features include:
Command-line scanner
Advanced tools for automatic database updates
Built-in tools to handle all popular documents and email file formats
Support for various file formats (Zip, Rar, Tar, GZip)
Able to execute executable and ELF portable files
General
| | |
| --- | --- |
| Money-back Guarantee | N/A |
| Free Version | ✔️ |
| Platform | Windows, Mac, Linux, Ubuntu |
| Parental Controls | ❌ |
| Email Protection | ✔️ |
| Chat | ❌ |
| VPN Services | ❌ |
| Smartphone Optimizer | ❌ |
| USD Virus Scans | ❌ |
| Automated Virus Scans | ✔️ |
| Game Mode | ❌ |
| Safe Browser | ❌ |
| Passive Mode | ❌ |
Threat Protection
| | |
| --- | --- |
| Anti-Spyware | ✔️ |
| Anti-Worm | ✔️ |
| Anti-Trojan | ✔️ |
| Anti-Rootkit | ✔️ |
| Anti-Phishing | ✔️ |
| Anti-Spam | ✔️ |
| Adware Prevention | ❌ |
Scanning
This protective solution is intended to detect malware as soon as it arises. It has a high detection rate and allows users to choose between full scans and selective scans. it will also run batch analysis and analyze all incoming emails directly on the mail server. Unfortunately, it does not include a scan-on-demand feature but will integrate other tools for similar functionality.
Schedule scans based on your preferences, but only per unit, whether hourly, daily, or weekly. This functionality is great if you don't want to do a detailed analysis while using your device. Another useful feature of the ClamAV offering is the inclusion of a standalone virus scanner that will scan installed applications and saved folders for malware.
Reliability & Security
As a moderate security tool, this solution can keep your device safe from viruses and malware. Since the core engine is built on cloud technology, it is ready to maintain superior security against the latest threats, namely spyware, botnets, keyloggers, and ransomware in your emails.
ClamAV integrates with MS Outlook and Windows Explorer, making sending private files, folders, and email attachments easy and secure for quick scans. If the program discovers any computer viruses running in your device memory, you can download the program by force.
---
Performance & Protection
The program is lightweight and does not consume many system resources, mainly due to its cloud-based technology. With over 850,000 signatures listed in its database, ClamAV is well-equipped to provide reasonable protection against new and old threats.
If you are trying to find advanced features like heuristic monitoring and multi-layered threat protection, you will want to choose a paid antivirus package.
---
Ease of Use & Interface
The program is easy to install and discover, especially for Windows and Mac users. All you would like to try is downloading the executable file, running it, and accepting the EULA when using these operating systems. It is a simple interface and it is easy for you to navigate through the menus.
The Settings screen allows users to schedule scans for their files and directories, change scan filters to suit their needs, and customize their scan rules for Microsoft Outlook and Windows Explorer.
---
Customer Support
Since this is often free and open-source software (FOSS), no fanatical support team is available to help. You should be content with online forums and detailed user guides to navigate through difficulties that arise. Unlike premium products, no email, phone, or live chat support exists.
---
FAQ's
Can I Download ClamAV Antivirus for Free?
You will download it for free from the official website, Github, or the other verified third-party website.
Is the ClamAV Antivirus Configuration Easy to Set Up?
Yes, the installation and configuration process is straightforward and straightforward.
How to Install the ClamAV Antivirus on Centos 7?
You will first need to enable the EPEL repositories. Once done, you will need to run the command $ sudo rpm -Uvh https://dl.fedoraproject.org/pub/epel/7/x86_64/Packages/e/epel-release-7-11.noarch.rpm to start the installation.
What Are the Most Popular ClamAV Alternatives?
Kaspersky, AVG, Norton, Bitdefender, and Avast are some of the most popular alternatives.
Can I Use ClamAv for Android Devices?
This software is not available for Android, but it can still detect some of the harmful Trojans targeting the Android platform. Installing the answer on Windows, Mac, or Linux will connect your phone to PC and still scan your internal storage using ClamAV.
Conclusion
We believe this solution is the best for casual computer users who do not require advanced features. Robust anti-malware software able to keep viruses and malware away from your devices, and therefore the built-in functions for mail and document integration add an excellent layer of security at no cost.
---
For More amazing articles related to Antivirus, Check out our website Over Here.
To Read more similar articles, click here.
Thanks for visiting our Website. If you appreciate our work, kindly show us some support in our comments section 🙂