NordVPN, the epitome of excellence in the realm of Virtual Private Network (VPN) providers, offers an unparalleled range of cutting-edge security and privacy tools. From its humble beginnings as a standalone product, it has risen to become the torchbearer of the industry, setting unprecedented standards along the way.
On the other hand, StrongVPN, an established player since 2005, boasts a longer track record in the field. However, it has remained relatively modest in terms of its user base and features. In a bid to bolster its VPN offerings and capabilities, StrongVPN joined forces with Encrypt.me in 2021. Does this collaboration signify a potential threat to the reigning champion?
Let us begin a comparative journey between NordVPN vs StrongVPN to unravel each provider's strengths. Could NordVPN have finally encountered a worthy contender?
Table of Contents
---
| Criteria | NordVPN | StrongVPN |
| --- | --- | --- |
| Our Rating | 9.6 ⭐ | 6.6 ⭐ |
| Current Offer | 59% OFF! | 66% OFF! |
| Price Starts From | $3.99/month | $3.97/month |
| Money-Back Guarantee | 30 Days | 30 Days |
| No-Logs Policy | Independently-Audited | Not Audited |
| Servers | 5500+ Servers in 60+ Countries | 950+ Servers in 30+ Countries |
| VPN Protocols | NordLynx, OpenVPN, IKEv2 | WireGuard, OpenVPN, IKEv2 |
| Streaming | Netflix, Amazon Prime Video, Disney+, HBO Max, BBC iPlayer, & more | Netflix, Amazon Prime Video, Disney+, HBO Max, BBC iPlayer, & more |
---
Speed
With a reliable and swift connection, your VPN experience can be improved by frustrating performance issues. After all, what's the use of a VPN if it only slows down your internet and hampers your enjoyment?
Fortunately, NordVPN has you covered in this department with its cutting-edge NordLynx tunneling protocol. Built upon the highly regarded WireGuard, widely recognized as the top protocol for achieving remarkable speeds, NordLynx ensures lightning-fast connections. With NordVPN, you can expect seamless streaming of high-definition videos, minimal buffering, and rapid download times.
On the other hand, StrongVPN relies on the aforementioned WireGuard protocol, which offers excellent connectivity while being lightweight. While it performs well and can match NordLynx in terms of functionality, it may be slightly slower in comparison. If speed is your utmost priority, exploring the fastest VPN providers available may be worth exploring.
The significant distinction between the two lies in NordVPN's tunneling protocol, which effectively addresses the privacy concerns associated with WireGuard. As WireGuard inherently requires storing some user data on servers, NordLynx eliminates this issue with its double NAT system. By assigning you a new random IP address each time you connect and keeping your actual IP address private from the VPN server, NordLynx ensures enhanced privacy protection.
If you're interested in assessing the connectivity performance of the leading VPN providers, I recommend visiting our VPN speed test for more comprehensive information.
| VPN Provider | Tunneling Protocol | Speed | Privacy |
| --- | --- | --- | --- |
| NordVPN | NordLynx (Enhanced WireGuard) | Excellent | Double NAT System, no User Data Stored |
| StrongVPN | WireGuard | Good | User Data May Be Stored |
This chart highlights the tunneling protocols, speed, and privacy features of NordVPN vs StrongVPN. While both providers offer good connectivity, NordVPN's NordLynx protocol provides exceptional speeds and strengthened privacy measures.
---
Servers
When it comes to server coverage, NordVPN takes the lead with its expansive network of 5500+ servers spread across 60+ countries. This extensive reach ensures that users can connect to various locations in North America, Europe, and other regions. A noteworthy advantage is that all hardware is physically located in the country you connect to, guaranteeing optimal performance. Furthermore, NordVPN's servers operate exclusively on RAM, eliminating the need for data storage on hard drives. This ensures no information is collected or retained, making data retrieval impossible and safeguarding your privacy.
On the other hand, StrongVPN boasts a smaller network, consisting of 950+ servers across 30+ countries. While its coverage is more concentrated in North America and Europe than NordVPN, it compensates for this with a unique advantage. StrongVPN maintains complete control over its server infrastructure, operating bare-metal servers managed by their staff. This self-management approach significantly enhances security by minimizing the risk of third-party interference or unauthorized access.
| VPN Provider | Servers | Countries | All Physical Servers | Own All Servers | RAM-Only Servers |
| --- | --- | --- | --- | --- | --- |
| NordVPN | 5500+ | 60+ | ✔️ | ❌ | All |
| StrongVPN | 950+ | 30+ | ✔️ | ✔️ | N/A |
This chart provides a comparison of server-related features between NordVPN vs StrongVPN. While NordVPN outshines StrongVPN in terms of the number of servers and countries covered, StrongVPN's unique advantage lies in its complete ownership and management of all servers. Additionally, NordVPN's utilization of RAM-only servers further enhances privacy and security measures.
---
Pricing
When it comes to pricing and subscription options, both NordVPN vs StrongVPN, offers the typical structure of monthly subscriptions at full price, as well as discounted annual plans. However, there are some variations in their offerings.
NordVPN offers a 7-day free trial version of their VPN, which can be accessed through the Google Play Store. This trial version provides full features and compatibility with multiple devices. However, StrongVPN does not provide a free trial option, so users must subscribe to test their services. It's important to note that the 30-day money-back guarantee is applicable only to StrongVPN's annual plan, potentially resulting in a loss of money if the services do not meet expectations.
In terms of payment options, NordVPN accepts various methods, including credit cards, Google Pay, Amazon Pay, ACH Transfer, cryptocurrencies, and even cash payments in supported regions. This wide range of choices allows users to maintain anonymity through cryptocurrency payments if desired. On the other hand, StrongVPN accepts conventional payment methods such as credit cards, Paypal, and Alipay but lacks anonymous payment options, which may be a drawback for privacy-conscious individuals.
| VPN Provider | Free Trial | One Month Price | One Year Price | Two Years Price | Money-Back Guarantee | Payment Options |
| --- | --- | --- | --- | --- | --- | --- |
| NordVPN | 7 days (Google Play Store) | $12.99/month | $4.59/month | $3.99/month | 30 days | Credit card, Google Pay, Amazon Pay, ACH Transfer, Cryptocurrencies, Cash |
| StrongVPN | N/A | $11.99/month | $3.97/month | – | 30 days (Applicable to Annual Plan) | Credit Card, Paypal, Alipay |
This chart summarizes the free trial availability, pricing options, money-back guarantee, and payment methods for NordVPN vs StrongVPN. It allows for a quick comparison of the key aspects of their pricing structures.
---
Security
When it comes to security features, both NordVPN vs StrongVPN offer the standard essentials expected from VPN services. These include AES-256 encryption to protect your data, a kill switch that disconnects your internet connection if the VPN connection drops, and split tunneling to selectively encrypt specific traffic.
However, NordVPN stands out by providing a wide range of additional features to ensure the utmost security for you and your devices. These features include:
Threat Protection: A helpful tool that prevents you from accessing risky websites, scans downloads for malware, and blocks ads and website trackers. It operates even when you're not connected to a VPN server, although it should be noted that this feature is still in beta version.
Obfuscated Servers: Also known as StealthVPN, this feature is precious in regions with restricted internet access. Countries like China employ Deep Packet Inspection (DPI) to detect and block VPN traffic. Still, with obfuscated servers, your VPN connection becomes undetectable, allowing you to bypass even the Great Firewall of China.
Double VPN: NordVPN allows you to establish a connection through two VPN servers instead of one, effectively encrypting your traffic twice for double the protection. However, enabling this feature may impact performance, so it's important to consider your needs and preferences.
Dark Web Monitor: NordVPN periodically checks if the email associated with your NordVPN account has been leaked. If a leak is detected, you receive a notification, enabling you to take prompt action by changing the passwords of compromised accounts.
On the other hand, StrongVPN, despite its long-standing presence in the industry, needs more additional security measures compared to NordVPN. Nonetheless, it does offer a couple of noteworthy features, including:
IPv6 and DNS Leak Blocking: StrongVPN ensures that your IP address remains hidden from prying eyes and protects your online activities by blocking any potential leaks through IPv6 and DNS requests.
Split Tunneling: This feature allows you to secure only specific parts of your internet connection. For instance, you can use split-tunneling to protect your torrenting and streaming activities while browsing the web. It should be noted that this feature is currently available for Android devices.
In summary, while NordVPN vs StrongVPN offers standard security features, NordVPN goes the extra mile by providing a comprehensive set of advanced features like threat protection, obfuscated servers, double VPN, and a dark web monitor. In comparison, StrongVPN may be limited in terms of additional security measures.
| | | |
| --- | --- | --- |
| | NordVPN | StrongVPN |
| Encryption | Military-grade | Military-grade |
| Protocols | NordLynx, OpenVPN TCP, OpenVPN UDP, IKEv2 | WireGuard, OpenVPN TCP, OpenVPN UDP, IKEv2/IPSec, L2TP/IPSec, SSTP |
| Security Features | Double VPN, Onion Over VPN, SOCKS5 Proxy, Kill Switch, Invisibility on LAN, Threat Protection, CyberSec, Obfuscated Servers, DNS & IPv6 Leak Protection, Split Tunneling | DNS & IPv6 Leak Protection, Kill Switch, Split Tunneling (For Android) |
---
Privacy
Here's the information you requested, along with a chart:
| | | |
| --- | --- | --- |
| Service | NordVPN | StrongVPN |
| Jurisdiction | Panama | United States |
| Logging | Independently-Audited No-Logs Policy | No-Logs Policy |
| Anonymous Payment | Cryptocurrencies, Cash | ❌ |
When it comes to privacy, StrongVPN needs to catch up to NordVPN, although it does make an effort. StrongVPN is based in the United States, a founding member of the Five Eyes surveillance alliance. The US has laws that allow the government to demand surveillance data from companies without user permission, making it one of the least privacy-friendly countries.
While StrongVPN claims to have a no-logs policy and does not collect any data about its users, including basic connection metadata, there hasn't been an independent audit to verify the accuracy of their claims. With such verification, it's easier to determine if StrongVPN indeed doesn't gather user information or tie activities to specific individuals.
On the other hand, NordVPN operates from privacy-friendly Panama, providing a secure distance from any entities seeking access to sensitive user data. Even if foreign powers request information, NordVPN can deny their requests due to its jurisdiction.
In terms of no-logs policies, NordVPN has undergone independent third-party audits conducted by PwC Switzerland. These audits, performed in 2018 and 2020, confirmed that NordVPN does not track its users' activities.
Additionally, NordVPN offers the option to purchase the VPN anonymously, allowing users to keep their identities and actions private. StrongVPN does not provide this anonymous payment option.
Device Compatibility
| | | |
| --- | --- | --- |
| Service | NordVPN | StrongVPN |
| Device Compatibility | Windows, Android, Linux, Mac, iOS, Amazon Fire TV Stick, Android TV, Chrome (Extension), Firefox (Extension) | Windows, Android, Linux, Mac, iOS, Amazon Fire TV Stick, Chrome (Extension) |
| Simultaneous Connections | Up to 6 Connections Per Account | Up to 12 Connections Per Account |
A proper VPN should provide coverage for all the devices you want to keep secure. In the NordVPN vs StrongVPN debate, both services are nearly evenly matched in this aspect. However, NordVPN holds a slight advantage.
Regarding device compatibility, NordVPN vs StrongVPN offers dedicated software for popular platforms such as Windows, Android, Linux, Mac, and iOS. They even extend their support to devices like the Amazon Fire TV Stick, widely used for home entertainment. However, NordVPN takes the lead by also providing support for Android TV. The same can be said for browser extensions, where both services offer an extension for Chrome, but only NordVPN offers one for Firefox.
Setting up the VPN on their router is crucial for users who want to ensure they always remember to connect to a VPN. The good news is that NordVPN vs StrongVPN allows you to do this. By configuring the VPN on your router, you protect the devices directly connected to the router and cover other devices using the same Wi-Fi network that may not be compatible with the VPN software, thereby securing them from potential hackers.
In terms of simultaneous connections, StrongVPN offers twelve connections per account, allowing users to protect multiple devices at the same time. NordVPN, on the other hand, allows six connections per account, which is a smaller number. However, NordVPN compensates for this with its broader range of compatible applications and extension options.
---
Streaming
It's no secret that the majority of people subscribe to VPNs for streaming purposes. Dealing with the frustration of being unable to watch highly-anticipated shows due to geo-restrictions is a common pain point. VPN services come to the rescue by bypassing these limitations. By changing your IP address, VPNs unlock a world of different libraries on your favorite streaming platforms.
As always, NordVPN doesn't disappoint when it comes to streaming accessibility. It grants you access to popular streaming websites such as BBC iPlayer, HBO Max, Hulu, Disney+, and more. Moreover, NordVPN goes beyond unlocking just the US library on Netflix, providing access to several regional libraries. This makes NordVPN one of the top VPN choices for Netflix streaming.
With its SmartPlay feature, an advanced version of Smart DNS, NordVPN allows you to bypass regional restrictions without compromising encryption. Alongside its extensive server network and NordLynx protocol, NordVPN ensures a broad reach with high-quality 4K videos and minimal buffering.
On the other hand, StrongVPN also unlocks the aforementioned platforms, but its options for Netflix are limited to the US region only. Additionally, StrongVPN needs dedicated servers specifically optimized for streaming, so it may only be able to unblock some of your desired content.
Furthermore, there are reported issues when attempting to connect to BBC iPlayer using StrongVPN, often resulting in unavailability. Although you can circumvent this by using SmartDNS, it's important to note that SmartDNS does not encrypt your traffic, potentially exposing your online activities to your internet service provider (ISP).
For users whose top priority is accessing the British streaming platform BBC iPlayer, it is advisable to refer to a list of the best VPNs for BBC iPlayer to ensure an optimal streaming experience.
| | | |
| --- | --- | --- |
| Service | NordVPN | StrongVPN |
| Supported Streaming Platforms | BBC iPlayer, HBO Max, Hulu, Disney+, Netflix (multiple regions) | BBC iPlayer, HBO Max, Hulu, Disney+, Netflix (US region) |
| Netflix Access | Multiple Regions | US Region Only |
| Dedicated Streaming Servers | Available | Not Available |
---
Torrenting & P2P
Regarding torrenting and P2P file sharing, both NordVPN vs StrongVPN allows these activities on their servers. However, the experience you'll have with each service may vary. As expected, NordVPN again takes the lead, as many users widely regard it as the best VPN for torrenting.
NordVPN goes the extra mile by providing dedicated P2P servers optimized explicitly for file sharing. Additionally, it offers a convenient tool called SOCKS5 proxy, which enhances security during torrenting. This feature allows you to run the VPN only with your torrent client while your regular web browsing remains unaffected. It can also help improve download speeds by connecting to a different server. However, it's important to note that the SOCKS5 proxy does not encrypt your torrent traffic, which means your activities may still be visible to others.
On the other hand, StrongVPN also permits P2P activity on all servers but does not offer a dedicated SOCKS5 proxy. However, it does provide split tunneling, although this feature is available only for Android devices. Split tunneling allows you to choose specific apps or browsers routed through the VPN while excluding others. Unfortunately, both NordVPN vs StrongVPN lacks port forwarding, which may limit certain functionalities for advanced torrenting users.
| | | |
| --- | --- | --- |
| Service | NordVPN | StrongVPN |
| Allowed on | All Servers + Dedicated P2P Servers | All Servers |
| Free SOCKS5 Proxy | ✔️ | N/A |
| Split Tunneling (Android) | ✔️ (Windows, Android, Android TV) | ✔️ (Android) |
| Port Forwarding | Not Available | Not Available |
---
China
When overcoming internet censorship, particularly in China, NordVPN once again proves why it's a leader in the field. It boasts two essential features that enable users to bypass restrictions effectively.
NordVPN offers obfuscated servers specifically designed to disguise VPN usage. By concealing your VPN connection, these servers make detecting your presence difficult for Deep Packet Inspection (DPI) systems. Additionally, NordVPN takes it a step further with Onion over VPN, which combines your VPN connection with the Tor network. This double-layered approach routes your traffic through multiple nodes via the Tor browser, significantly enhancing your anonymity and making it nearly impossible to trace your online activities.
On the other hand, StrongVPN can also navigate the figurative wall of censorship, but it tends to have limitations. While it technically allows users to circumvent severe restrictions using the Scramble feature of OpenVPN, which functions similarly to obfuscated servers, it sometimes falls short. The availability of servers may be limited, and with China actively banning VPN ports, StrongVPN sometimes provides consistent results.
Given the Chinese government's continuous efforts to crack down on VPN services, relying on the best VPNs tailored explicitly for China to maintain a reliable and secure connection is advisable. If you're planning a trip to China, it's essential to download these VPN apps before entering the country, as most VPN websites are inaccessible within their territory.
| | | |
| --- | --- | --- |
| | NordVPN | StrongVPN |
| Works in China | ✔️ | ✔️ |
| Stealth VPN (Obfuscated Servers) | ✔️ | ❌ |
| Tor Over VPN | ✔️(Onion over VPN) | ❌ |
---
Customer Support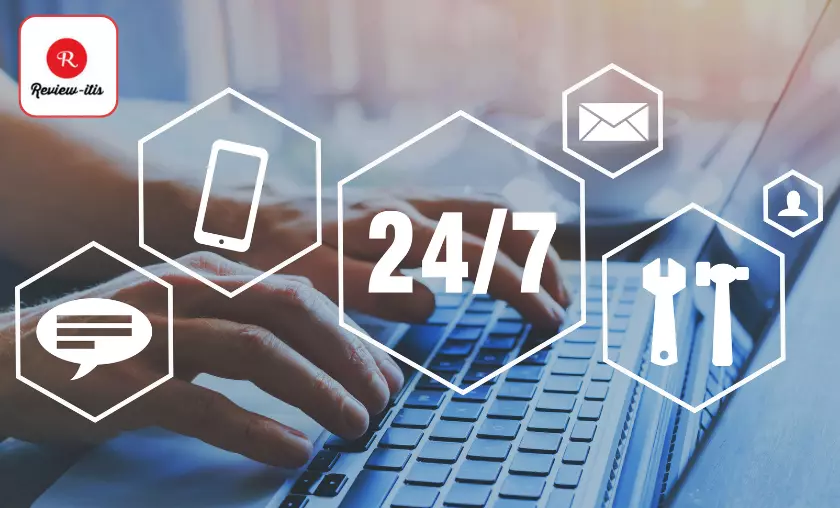 | | | |
| --- | --- | --- |
| Service | NordVPN | StrongVPN |
| 24/7 Live Chat | ✔️ | ✔️ |
| Phone Line | ❌ | ❌ |
| Email | ✔️ | ✔️ |
| Knowledgebase | ✔️ | ✔️ |
When it comes to receiving prompt assistance for any issues or connectivity problems, it's crucial to have reliable customer support available. A reputable VPN service should offer responsive customer service agents who can be reached at any time of the day.
In this aspect, both NordVPN vs StrongVPN excels by providing top-quality customer support. Whether you encounter an urgent issue or need immediate assistance, both services offer 24/7 live chat support to address your concerns promptly. You can email their customer support teams if you have general inquiries or prefer written communication. Additionally, both VPN providers offer extensive knowledge bases where you can find helpful articles and guides to answer common questions.
Access to knowledgeable and responsive customer support ensures you can quickly resolve any issues arising during your VPN usage. Whether it's technical difficulties or general inquiries, the customer support teams of NordVPN vs StrongVPN are equipped to assist you effectively.
---
Best VPN by Category
In the battle of the VPNs, NordVPN emerges as the clear winner, triumphing over StrongVPN in multiple categories. Let's take a closer look at the results:
| | | |
| --- | --- | --- |
| | NordVPN🥇 | StrongVPN🥈 |
| Speed & Servers | Wins✔️ | Loses❌ |
| Pricing | Wins✔️ | Loses❌ |
| Security | Wins✔️ | Loses❌ |
| Privacy | Wins✔️ | Loses❌ |
| Compatibility | Wins✔️ | Loses❌ |
| Streaming | Wins✔️ | Loses❌ |
| Torrenting | Wins✔️ | Loses❌ |
| China | Wins✔️ | Loses❌ |
| Customer Support | Draw🤝 | Draw🤝 |
| Total Wins | 8 Out of 9 | 0 Out of 9 |
In terms of speed and servers, NordVPN outshines StrongVPN, offering superior performance and a larger server network. When it comes to pricing, NordVPN emerges as the more cost-effective option, providing excellent value for the features and services it offers. In the realms of security and privacy, NordVPN takes the lead with its robust encryption, advanced security features, and independently audited no-logs policy.
In terms of compatibility, NordVPN once again prevails, providing dedicated applications for a wide range of platforms and devices. When it comes to streaming and torrenting, NordVPN proves to be the better choice, unblocking popular streaming platforms and offering dedicated servers for P2P activities.
In China's challenging landscape of bypassing restrictions, NordVPN emerges victorious with its obfuscated servers and Onion over VPN feature, while StrongVPN struggles to keep up. Regarding customer support, both NordVPN vs StrongVPN offers reliable options, resulting in a draw.
Considering all the categories, NordVPN secures an impressive eight wins out of nine, positioning itself as the top VPN in this comparison. On the other hand, StrongVPN needs to secure victories in these categories.
It's important to note that the rankings and results may vary depending on individual preferences and specific needs. It's recommended to thoroughly research and evaluate both VPN providers based on your unique requirements before deciding.
In the ultimate battle of NordVPN vs StrongVPN, the reigning champion retains its crown. While StrongVPN has its merits with its fast speeds, ability to bypass geo-blocks, support for P2P traffic, excellent customer support, and wide device compatibility, it needs to catch up compared to the NordVPN powerhouse.
The main drawback of StrongVPN lies in its jurisdiction, as it operates from a country that isn't known for its privacy-friendly stance. Moreover, it needs the robust feature set offered by NordVPN. StrongVPN can be a decent option if you require a straightforward VPN for public use, IP address change, or account sharing with multiple devices.
On the other hand, NordVPN excels in every category. It boasts a comprehensive array of security features, an extensive server network, unparalleled speeds for torrenting and streaming, and much more. Operating from Panama, a country that upholds privacy rights, NordVPN offers an unrivaled level of protection.
Regarding the best VPN service, NordVPN stands head and shoulders above the competition, leaving StrongVPN with little chance of dethroning it.
---
FAQ's
Is StrongVPN good?
While StrongVPN does provide the necessary features expected from a VPN, it falls into the category of average providers. It offers standard elements like a kill switch and military-grade encryption but lacks the comprehensive and robust capabilities of top-tier VPN services. StrongVPN suits users seeking a basic VPN experience more than those requiring advanced functionalities and extensive security measures.
Is StrongVPN better than NordVPN?
StrongVPN needs to catch up with NordVPN in various aspects. It merely offers basic security and privacy features, lacking the comprehensive range provided by NordVPN.
Additionally, StrongVPN's no-logs policy lacks independent audits to verify its validity, and its location in the US raises privacy concerns. When it comes to crucial categories that users prioritize, such as streaming and P2P, NordVPN outshines StrongVPN by a significant margin.
What is the best VPN?
NordVPN is the ultimate choice for the best VPN on the market today. It offers an impressive array of features that guarantee your anonymity and security. With its independently-audited no-logs policy, you can trust that your data remains confidential.
The extensive selection of bare-metal servers ensures optimal performance and a seamless browsing experience. Moreover, NordVPN boasts exceptional speed, guaranteeing swift and reliable connections. On top of that, the inclusion of malware protection tools adds an extra layer of defense. When it comes to comprehensive VPN solutions, NordVPN is unrivaled in its excellence.
Conclusion
When it comes to the NordVPN vs StrongVPN comparison, there's no denying that NordVPN emerges as the ultimate champion in nearly every aspect. Its robust security features, including an independently-audited no-logs policy and an extensive server network, ensure unparalleled privacy and anonymity for users. With lightning-fast and reliable connections, NordVPN excels in streaming, torrenting, and browsing activities. Adding advanced features like double encryption and obfuscated servers further solidifies its position as a leader in the VPN industry.
On the other hand, while StrongVPN may meet basic VPN needs, it needs to catch up in terms of features, privacy, and overall performance. For those who prioritize a comprehensive VPN experience with unwavering security, NordVPN unquestionably takes the lead. With NordVPN, users can enjoy top-notch protection, seamless performance, and the peace of mind that their online activities remain private and secure.
---
To Read more similar articles, click here.
Thanks for visiting our Website. If you appreciate our work, kindly show us some support in our comments section 🙂