If you're anything like me, you know that these best Drugstore Dupe are taking the beauty industry by storm. Whether you're staying in the loop with the latest trends or perusing TikTok's beauty threads, chances are you've come across the hype surrounding holy-grail favorites like the Nars Creamy Concealer, Charlotte Tilbury Flawless Filter, or the iconic Fenty Beauty's Gloss Bomb. And let me assure you, these products live up to the buzz. But let's face it, the cost of restocking these high-end gems can be a real hit on our wallets.
But fear not, my fellow beauty aficionados! There's a silver lining amidst the sea of luxurious makeup. The good news is that hidden among the drugstore aisles are remarkable products that deliver comparable results at a fraction of the price. All it takes is a little knowledge to unearth these hidden gems.
Table of Contents
So, with your quest for budget-friendly beauty in mind, I've curated a list of our all-time favorite high-end makeup products and scoured the drugstore landscape to uncover their best counterparts. Brace yourselves for a fabulous lineup of dupes that will have you achieving that luxury look without breaking the bank. From foundation to concealer, bronzer to highlighter, and everything in between, I've got you covered.
---
The 10 Best Drugstore Dupe
Nars Light Reflecting Foundation
If you're searching for a foundation that provides a natural finish, Nars Light Reflecting Foundation is the way to go. While it may be a splurge, the flawless base layer and full coverage it offers are definitely worth the price. You'll be amazed at how it enhances your complexion and leaves you with a beautiful, natural-looking result.
For those in need of a foundation with a great matte finish, look no further than L'Oreal Infallible. Despite its long-lasting hold, you'll be pleasantly surprised to find that it remains breathable and lightweight on the skin. The application is smooth and once it's on, it's there to stay, ensuring your makeup stays flawless throughout the day. Don't hesitate to give it a try and experience the lasting power of this fantastic foundation.
---
Charlotte Tilbury Hollywood Flawless Filter
Charlotte Tilbury's Flawless Filter has skyrocketed in popularity, especially within the #beautytok community. Renowned for its sheer coverage and stunning glow, it has become a go-to foundation for those with oily skin. Experience the magic of this product as it leaves your complexion looking flawless and radiant.
If you aim to save money without compromising on quality, look no further than E.L.F's Halo Glow Liquid Filter. According to TikTok's Mikayla Nogueria and other makeup influencers, it is an exact dupe for Charlotte Tilbury's Flawless Filter. With virtually zero difference, this affordable alternative offers a luminous, sheer finish and adaptable shade coverage. Give it a try and achieve that coveted glow while keeping your budget intact.
---
Lancôme Lash Idôle Lash-Lifting & Volumizing Mascara
Lancôme's Lash-Lifting and Volumizing Mascara is the key to achieving that coveted false-lash look with just a single stroke. As a high-end mascara, it excels in lifting and lengthening your lashes, providing a stunning result. Not only does it stay on for extended periods, but it also resists smudging, ensuring your lashes stay flawless throughout the day.
During a visit to Ulta a few months ago, I needed an outstanding mascara for an upcoming wedding. However, I wasn't looking to break the bank. That's when the Ulta advisor introduced me to the Lash Princess False Lash Effect Mascara, and boy, was I blown away. Since then, it has become my go-to choice for achieving dramatic, long lashes. With this mascara, my lashes appear magnificently longer, and the clump-free formula makes application a breeze.
To my delight, even a professional makeup artist recently used this very product during a makeover session.
---
Stila Stay All Day Waterproof Liquid Eyeliner
Stila's cult-favorite eyeliner has earned its reputation for a reason. This liquid liner is a classic choice that delivers long-lasting results, remaining intact throughout the day, even in challenging conditions like sweat, tears, or rain.
For those seeking a budget-friendly option, Maybelline offers an eyeliner that rivals Stila's thin tip and longevity. With its convenient pen applicator, achieving a super-thin line or building up for a more intense and dramatic look is a breeze. You can count on this eyeliner to stay in place for hours, making it a reliable choice for any occasion.
---
Tarte Tartelette In Bloom Clay Eyeshadow Palette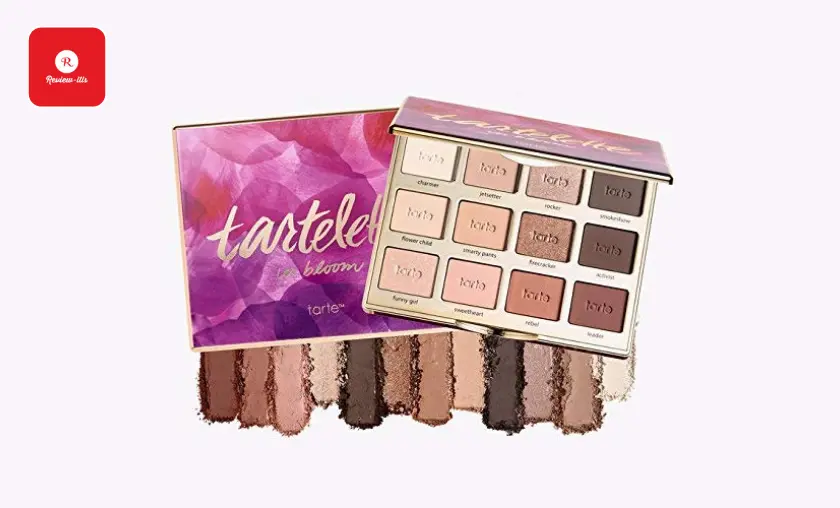 Tarte's Tartelette Eyeshadow Palette offers a range of matte and shimmery neutral shades that are universally flattering. This versatile palette is perfect for creating various eye looks, and the inclusion of Amazonian clay ensures that the shadows have a smooth texture without appearing chalky.
NYX presents an eyeshadow palette with almost identical neutral colors for a more affordable option. The blendable formula allows for effortless application, and with 16 shades (surpassing Tarte's 12), this palette provides endless possibilities for everyday wear, as well as for a night out or any other occasion. You'll get great value for your money without compromising on quality or variety.
---
ILIA Multi-Stick Cream Blush + Highlighter + Lip Tint
Ilia's multi-stick is a fantastic choice when it comes to achieving a radiant and vibrant blush. This product effortlessly brightens your cheeks with stunning pink and red hues. The shades can be layered to customize the intensity, and the wide range of colors ensures options for various skin tones. You can also use it as a lip tint or eyeshadow, adding versatility to your makeup routine.
For a budget-friendly alternative, E.L.F offers a fan-favorite multi-stick that delivers an impressive blush effect. This blendable stick glides on smoothly, leaving behind a shimmery finish. The creamy texture is almost indistinguishable from its more luxurious counterparts. Just like Ilia's multi-stick, this versatile product extends beyond blush and can be used for other purposes, providing you with even more value for your money.
---
NARS Radiant Creamy Concealer
When it comes to concealing dark circles, Nars's radiant creamy concealer reigns as the go-to choice for many. With a recommendation from my Sephora advisor, I ventured into Nars territory and was not disappointed. Living up to its name, this concealer is undeniably creamy, making for easy application. It provides long-lasting coverage that stays put for hours without requiring constant touch-ups.
In the realm of drugstore brands, Revlon stands out as one of the best. Their Photo Ready Candid concealer is a standout among drugstore concealers, offering both lasting coverage and brightening effects. Whether you prefer a buildable application or a light touch, this concealer delivers with its creamy formula. It's a worthy contender in the drugstore market and holds its ground alongside its higher-end counterpart.
---
Rare Beauty Positive Light Liquid Luminizer Highlight
Selena Gomez has joined the ranks of celebrities venturing into the makeup industry, and her brand, Rare Beauty, is making waves. It has quickly gained popularity among makeup enthusiasts and earned a spot as a favorite. The Positive Light Liquid Luminizer Highlighter from Rare Beauty delivers a beautiful, natural-looking glow without being overly shiny. Its applicator stick ensures smooth and precise application, making it a fantastic finishing touch to any makeup routine.
For an affordable alternative, Wet n Wild's MegaGlo Liquid Highlighter is a standout option. Infused with shimmering pearl pigments, this highlighter allows for a buildable glow that helps me shine in all the right places. It pairs seamlessly with any foundation and blush I choose, proving that quality and affordability can go hand in hand.
---
Fenty Beauty Gloss Bomb Universal Lip Luminizer
Rihanna's Fenty Beauty has given us many incredible products, and one standout item is the Gloss Bomb Universal Lip Luminizer. With just a single swipe, you can achieve Riri's signature glossy lip look that adds a touch of glam to any makeup style.
However, when it comes to lip gloss, I'm always on the lookout for ways to save money in my makeup routine. Let me share a fantastic tip I discovered from Beauty By Artrice on TikTok: Revlon's Super Lustrous The Gloss is a fantastic and affordable alternative to Fenty's Gloss Bomb. Not only does it come in great shades that leave your lips shiny and luscious, but it also won't break the bank. It's the perfect choice for those of us who enjoy reapplying lip gloss throughout the day without worrying about the cost.
---
EltaMD UV Clear Broad-Spectrum SPF 46
One crucial step should never be skipped: applying a high-quality sunscreen. Both dermatologists and makeup artists emphasize the importance of SPF, and EltaMD's sunscreen formula hits all the right notes. It's lightweight, non-greasy, and effortlessly blends under your makeup for seamless application. For those looking for combined skincare and makeup, EltaMD also offers a tinted sunscreen version that provides sun protection and a touch of color.
If you're searching for an equally refreshing and lightweight option, Aveeno's face SPF is an excellent choice. Formulated with nourishing prebiotic oats, it keeps your skin moisturized and offers reliable sun protection. Say goodbye to oily skin, as this non-greasy sunscreen will leave you feeling hydrated and save you a few bucks while safeguarding your skin from the sun's harmful rays. It's a win-win situation for both your skincare routine and your wallet.
---
Conclusion
In conclusion, finding affordable alternatives to high-end makeup products doesn't have to be daunting. With the abundance of drugstore dupes available, you can achieve similar results without breaking the bank. From foundations to mascaras, these dupes offer impressive performance and quality, often rivaling their more expensive counterparts.
Don't underestimate the power of drugstore brands when it comes to makeup. Revlon, Wet n Wild, and E.L.F are just a few examples of brands that deliver exceptional results at a fraction of the cost. Whether you're seeking a radiant foundation, a long-lasting mascara, or a dazzling highlighter, these drugstore dupes have got you covered.
Remember, beauty doesn't have to come with a hefty price tag. With a little research and experimentation, you can discover hidden gems among the drugstore aisles that can rival even the most coveted high-end products. So go ahead and explore the world of drugstore dupes, and let your creativity shine without breaking your budget.
---
To read more similar articles, click here.
Thanks for visiting our Website. If you appreciate our work, kindly show us some support in our comments section 🙂