Welcome to review-itis.com!
At review-itis.com, we are your ultimate source for all things hosting, VPN, antivirus, fashion, health, beauty, fitness, and tech. Our dedicated team of experts is passionate about delivering helpful and informative content to keep you informed and empowered in these diverse fields.
Whether you're a tech enthusiast, a fashionista, a health-conscious individual, or simply someone looking for the best hosting solutions or VPN services, you've come to the right place. We strive to provide comprehensive articles, reviews, comparisons, and rankings to assist you in making informed decisions.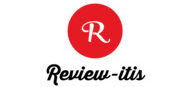 Our website is led by Richard Lee, an industry expert with extensive knowledge and experience. With over a decade of expertise in various domains, Richard and our team of dedicated contributors are committed to delivering accurate, reliable, and up-to-date information to help you navigate the ever-changing landscape of hosting, VPNs, antivirus software, fashion trends, health tips, beauty secrets, fitness routines, and the latest tech innovations.
At review-itis.com, we believe that knowledge is power. We aim to empower our readers with the information they need to make the best choices for their specific needs and preferences. Whether you're a beginner seeking guidance or a seasoned professional looking for the latest insights, our website is designed to cater to all levels of expertise.
Join us on our exciting journey as we explore the realms of hosting, VPNs, antivirus software, fashion, health, beauty, fitness, and tech. Together, let's uncover the hidden gems, debunk myths, and stay ahead of the curve in these dynamic industries. We invite you to immerse yourself in our diverse range of articles and reviews, and we look forward to being your go-to resource for reliable, unbiased, and comprehensive information.
Welcome to review-itis.com, where knowledge meets exploration!
---
Contact Information
You can reach me at this email address (Operations@review-itis.com)
Affiliate Disclosure Page!
Sponsored Disclosure Page!
Product Review Disclosure Page!
---
Meet Our Team!
About Me! (Richard Lee!)
As the founder and leader of review-itis.com, My vision is to create a platform that empowers individuals to make informed decisions by providing them with accurate, reliable, and comprehensive information. My commitment to excellence and dedication to delivering high-quality content has earned me a reputation as a trusted authority in the industry.
Arnold Shepard
Arnold Shepard is an experienced and versatile content writer who brings a wealth of knowledge and expertise to his work. He covers a wide range of topics, including travel, lifestyle, technology, and business. With a degree in journalism and years of experience in both print and online media, Arnold has developed a versatile and engaging approach to his writing. He is well-versed in the art of crafting well-researched articles that are packed with valuable insights and attention to detail.
Ulysses Shepherd
Ulysses Shepherd is a passionate content writer who focuses on education and personal growth. He holds a degree in psychology and has worked as a counselor, giving him a unique perspective on writing about complex topics in a way that resonates with his readers. Ulysses is dedicated to writing evidence-based articles that provide actionable tips and advice to help readers improve their lives. His commitment to helping others grow and develop has made him a respected and trusted voice in the world of content writing.
Alex Colt
Alex Colt is a skilled content writer who specializes in storytelling. He writes creatively and engagingly about a variety of topics, including history, literature, and current events. With a background in creative writing and journalism, Alex has honed his skills in crafting compelling narratives that capture the attention of his readers. His writing is always well-researched, thoughtful, and backed by credible sources, making him a trustworthy and respected voice in the world of content writing.
Harry Banks
Harry Banks is a content writer with a passion for the outdoors. He writes about hiking, camping, and outdoor adventure sports, drawing on his wealth of knowledge and enthusiasm. With a background in environmental science and a deep love for nature, Harry's articles are insightful and informative. He provides readers with useful tips and advice for exploring the great outdoors, from choosing the right gear to planning the perfect itinerary. Harry's writing is engaging, and informative, and always encourages readers to get outside and explore the world around them.
Samuel Leary
Samuel Leary is a knowledgeable content writer who is passionate about health and wellness. With a degree in nutrition and experience as a personal trainer, he is well-equipped to provide readers with valuable information and insights on improving their overall health. Samuel's writing is always thoroughly researched, ensuring that his readers receive accurate and up-to-date information on various topics, such as healthy eating, exercise, mental health, and self-care. He believes that living a healthy lifestyle is a key component of leading a fulfilling life, and his writing aims to inspire readers to adopt positive habits and make positive changes to their lives.
Norman Dwemer
Norman Dwemer is a versatile and experienced content writer who has written for a diverse range of industries, including technology, healthcare, and finance. His ability to adapt to different topics and writing styles has made him a sought-after writer for businesses looking to enhance their online presence. Norman's writing is always well-researched, easy to read, and provides readers with valuable insights. His attention to detail and dedication to his craft has helped him establish himself as a reliable and trustworthy writer in the industry.
Mike DaVinci
Mike DaVinci is a skilled content writer with a talent for storytelling. He specializes in creating captivating narratives that engage readers and leave them feeling inspired. His writing has been featured in various publications, including magazines, blogs, and business websites. Mike's particular interest in human interest stories allows him to uncover the heart of any story and convey it to his readers in an emotional and authentic way. He believes that storytelling is a powerful tool for connecting with people and inspiring positive change in the world.
Alan Brock
Alan Brock is a detail-oriented content writer who specializes in creating informative and visually appealing content. His focus on design and aesthetics allows him to create content that not only delivers valuable information but also looks good and captures the attention of readers. Alan's clients include startups, small businesses, and marketing agencies, and his ability to craft content that helps businesses stand out from their competitors and attract new customers is highly valued. His writing is always precise, well-researched, and tailored to meet the needs of his clients.
Henry Sprung
Henry Sprung is an accomplished content writer who is deeply passionate about the history and culture of the world. Over the years, he has contributed his insightful articles to various platforms, such as travel blogs, history magazines, and cultural websites. Henry's writing style is exceptional, immersive, and engaging, taking readers on an exciting journey to different times and places. What sets Henry apart from other writers is his ability to weave together historical facts and personal anecdotes to create captivating stories that captivate the imagination. His passion for history and culture reflects in his work, as he goes above and beyond to make sure his readers experience the same fascination as he does.
More Members Coming Soon!