Welcome to a spooktacular edition of our beauty series! With Halloween just around the corner, it's time to unleash our creativity and transform ourselves into creatures of the night. Today, we dive into the world of the Best Halloween Makeup Products, where ordinary cosmetics take on a hauntingly extraordinary twist. Get ready to elevate your costume game and turn heads with our carefully curated selection of the best Halloween makeup products on the market.
Table of Contents
From blood-curdling special effects to mesmerizing face paints, we've got you covered for every ghoulish look you can imagine. Whether you're aiming for a spine-chilling zombie, a mystical creature, or a classic horror icon, these products will help you achieve the most jaw-dropping results. Prepare to immerse yourself in a realm where shadows come alive, colors run wild, and your imagination takes center stage. So, gather your brushes, embrace the eerie vibes, and embark on a makeup journey that leaves everyone spellbound.
---
List of The Best Halloween Makeup Products
Moon Terror Halloween Lipstick – Midnight Black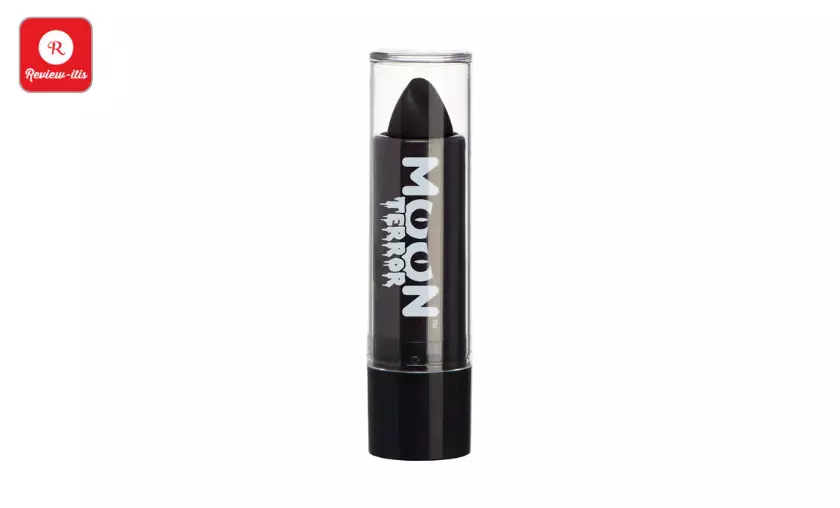 Highlights
Highly-pigmented formula
Glides on smoothly
Paraben-free
Fragrance-free
SLS-free
With its enchanting shade and superior formula, the Moon Terror Halloween Lipstick in "Midnight Black" is a must-have for any spooky makeup look. Its enriched pigments ensure exceptional coverage, giving your lips a mesmerizing appearance that perfectly complements your Halloween costume. As you venture out for trick-or-treating or attend Halloween parties, this lipstick will be your go-to accessory, adding a touch of glamour to your ensemble.
And when the night is over, there's no need to worry about lengthy removal processes. Simply reach for a regular makeup wipe, and with a few gentle swipes, the Moon Terror Halloween Lipstick will vanish, leaving you with a clean canvas for the next adventure. Get ready to embrace the spirit of Halloween with this easy-to-apply and easy-to-remove lipstick.
---
EcoTools Makeup Brush Set
Highlights
High-quality, soft, and affordable
Made of recycled aluminum and plastic
Contains 80% bamboo fibers and 20% cotton
Cruelty-free and travel-friendly product
Compact and portable with a storage tray
Don't let the excitement of Halloween lead you astray when it comes to choosing the right tools for your makeup. The Ecotools Makeup Brush Set offers an affordable solution that doesn't compromise quality. With these brushes, you can achieve the same precision and finesse as high-end options.
Whether you're going for a princess-like transformation or aiming to give people a fright like Annabelle, these eco-friendly brushes ensure flawless Halloween face makeup every time. From eyeshadow to foundation, blush, and concealer, this 5-in-1 brush set has got you covered.
---
Milk Makeup Holographic Stick †"SuperNova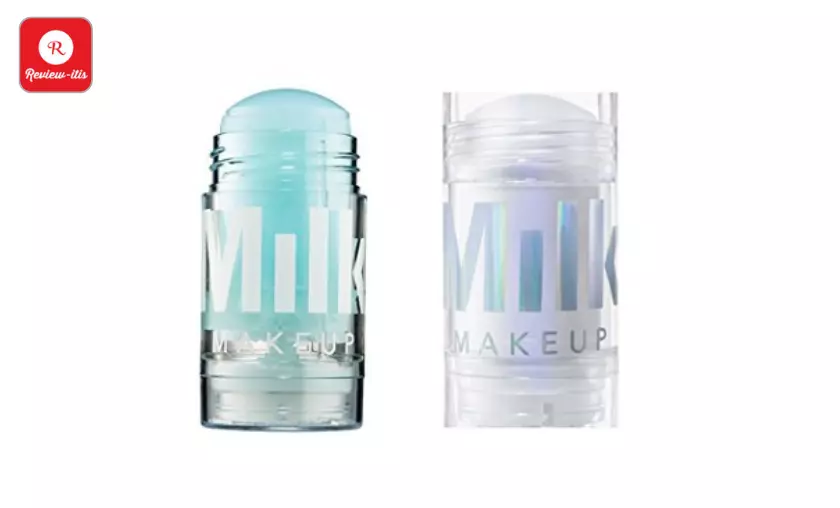 Highlights
Smooth and fine glowing particles
Compact and travel-friendly
Vegan and cruelty-free product
It delivers a flawless sheen.
It can be used on the face and body.
To top off your Halloween look with a touch of ethereal beauty, look no further than the holographic stick by Milk Makeup. This magical stick creates a mesmerizing galaxy-like iridescent effect on the skin, perfect for adding an angelic aura to your costume. Whether you're going for a mermaid theme or channeling your inner fairy or mystical character, this stick delivers a subtle tinted glow that can be intensified with more layers.
The best part? It never feels over-the-top or heavy, making it a versatile option for party nights and everyday wear. Get ready to shine bright and embrace your inner glow with this enchanting holographic stick from Milk Makeup.
---
IBY Radiant Glow Highlighter
Highlights
Compact and portable
Long-lasting and lightweight
Easy to blend on the skin
Smooth texture that glides effortlessly
Ideal for parties and nightwear
Let's start with the essentials: the IBY Radiant Glow Highlighter. This highlighter is affordable and boasts a lightweight formula that gives you the perfect finishing touch of a premium highlighter in just one application. Look no further if you're searching for a more subtle and budget-friendly option to achieve a radiant glow this Halloween.
This highlighter effortlessly enhances your cheekbones and collarbones, making it a versatile choice for both Halloween costumes and everyday glam looks. With its user-friendly application and ability to give your character a captivating glow, this adorable highlighter is definitely worth considering!
---
Mehron Liquid Makeup – Red
Highlights
Water-based and highly-pigmented
Creamy texture and easy-to-apply
Vegan and cruelty-free product
Smudge-proof, skin-friendly, and long-lasting
It can be used with brush, sponge, or fingers.
Professionals can use it for creating airbrush makeup.
Calling all horror movie enthusiasts! If you're ready to embrace the gory and macabre this Halloween, look no further than this must-have liquid makeup. Perfect for transforming into your favorite slasher or embodying a blood-thirsty vampire, this makeup is designed to deliver an authentic and chilling look.
Whether you choose to apply it on your face or body, rest assured that it glides on effortlessly and dries quickly, allowing you to create your desired effect with ease. Suitable for Halloween parties, carnivals, and even birthday celebrations, this versatile makeup is recommended for all ages and guarantees an unforgettable fright night. (Note: This is not for the faint-hearted!)
---
Anastasia Beverly Hills Dipbrow Pomade †"Medium Brown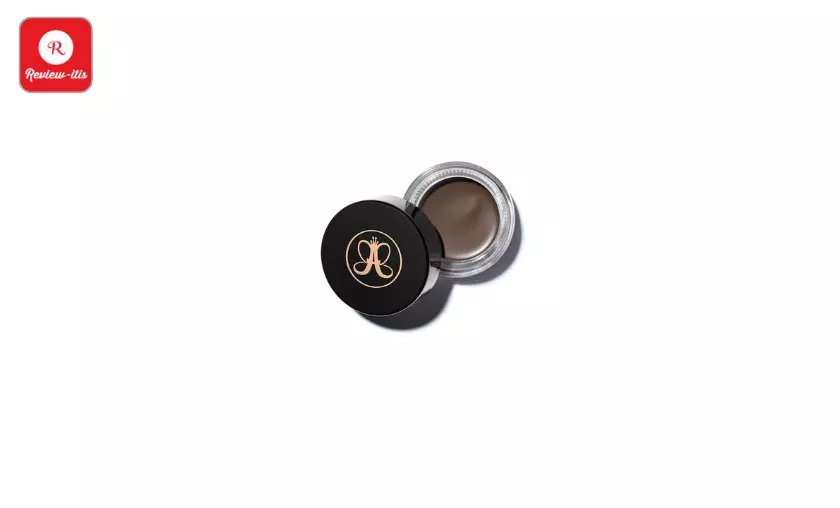 Highlights
Highly-pigmented formula
Glides on smoothly and is buildable
Delivers a hair-like texture upon applying
Smudge-proof and dries quickly
Ideal for day, night, and Halloween eye makeup
Let me tell you why this Medium Brown shade by Anastasia Beverly Hills is an absolute must-have. It will help you achieve perfectly defined eyebrows and the secret weapon for creating fake mustaches, cat whiskers, and even witchy brows.
With its long-lasting and waterproof formula, you can rest easy knowing that your brows will stay in place throughout all your dance sessions and trick-or-treating adventures. And here's the best part: these brow products are not limited to Halloween alone.
They're perfect for any special occasion where you want to enhance your eyebrows with a natural and detailed texture. Trust me, this product is as versatile as possible, and you want to try it!
---
Juvia's Place The Berries Eyeshadow Palette
Highlights
Highly-pigmented
Multiple finish types
Long-lasting
Blendable shades
Cruelty-free
Indulge in the rich and vibrant shades of Juvia's Place, The Berries Eyeshadow Palette. With its high color intensity and impeccable blend-ability, this palette guarantees stunning eyeshadow looks that will make a statement. Whether you're aiming for a subtle everyday look or a show-stopping Halloween masterpiece, these shades have got you covered.
The palette's diverse range of finishes allows you to effortlessly transition from matte to metallic, shimmer, or glitter, giving you the freedom to explore and experiment. Prepare to unleash your creativity and enjoy all-day wearability with these intensely pigmented, easy-to-use eyeshadows.
---
Mehron Makeup Metallic Powder †"Gold
Highlights
Evenly blended, ultra-soft, and fine powder
Vegan and cruelty-free product
Wear alone for a sheer coverage.
With mixing liquid, it delivers intense metallic coverage.
Ideal for creating dynamic effects and makeup designs
This Halloween, don't hold back—glow up with Mehron Makeup! Embrace the opportunity to unleash your inner runway model without any judgments. With the mesmerizing metallic golden effect, you'll make a grand entrance at any party, leaving everyone in awe.
Whether you choose to use it for a stunning makeup look or go all-in from head to toe, rest assured that Mehron Makeup delivers the shine and impact you desire. With a reputation built on global trust for over 90 years, this brand is your ultimate companion for slaying and shining like a true boss this season. So, get ready to own the spotlight and make this Halloween your most unforgettable one yet!
---
CCBeauty Professional Cosmetics
Highlights
Oil-based paints
Creamy and thick texture
Promises excellent coverage
Non-toxic and easy-to-apply
10 paint brushes included for your convenience
It comes off easily with a waterproof makeup remover.
Inject vibrant colors into your life and Halloween festivities with the ultimate palette! With a whopping 12 different shades ranging from classic black and white to mesmerizing glitter, unleash your creativity and transform into your favorite spooky characters with professional finesse.
Rest assured, this palette is crafted with the utmost care using premium cosmetic-grade ingredients, but it's always a good idea to perform a patch test for that extra peace of mind. Whether you're aiming for bone-chilling horror makeup or need to amp up the fun at birthday parties and carnivals, this versatile palette covers you.
You can even mix and match shades to create new trends and unique looks that will set you apart from the rest. So, grab your brushes and prepare to paint a masterpiece this Halloween!
---
Mehron Makeup Special FX Kit
Highlights
8-in-1 color palette with multiple add-ons
High-quality Halloween makeup
Cruelty-free product
Delivers high-performance results
Trusted brand for over 90 years
Creates realistic, aging, and special effects
Ideal for beginners and professional use
No longer shall we settle for ordinary Halloween enhancements like tacky stickers. The Special FX Kit by Mehron Makeup will transport you to another realm of terror with its spine-chilling effects that will leave you questioning your own eyes.
Prepare to be transformed into a blood-drenched, face-slashed zombie with an ease that defies belief. Featuring premium-quality paints and a range of add-ons to create genuinely mind-blowing special effects, this kit also provides an instruction manual to assist you in achieving your desired look effortlessly.
Curiosity piqued? Take the leap and give it a try, but beware, for the consequences may be truly haunting. Brace yourself for the spine-tingling experience that awaits, as your reflection in the mirror or any reflective surface will become an eerie reminder of the monstrous transformation you have undergone.
---
Conclusion
And there you have it, folks! The best Halloween makeup products to elevate your spooky season to new heights! From the eerie glow of the Moon Terror Halloween Lipstick to the versatility of the Ecotools Makeup Brush Set, we've covered all the essentials for your Halloween transformation. Don't forget the mesmerizing holographic stick by Milk Makeup and the affordable yet radiant IBY Radiant Glow Highlighter.
And for those seeking the ultimate fright, the Mehron Makeup Special FX Kit will turn you into a bone-chilling creature of the night. With these top-notch products in your arsenal, you're guaranteed to make a grand entrance at any Halloween party. So unleash your creativity, and let your Halloween spirit shine bright! Happy haunting, everyone!
---
To read more similar articles, click here.
Thanks for visiting our Website. If you appreciate our work, kindly show us some support in our comments section 🙂